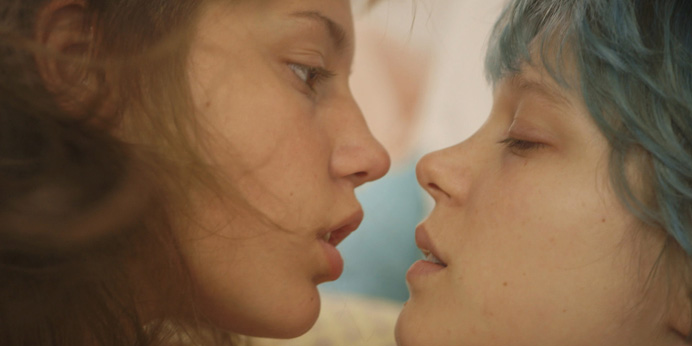 Blue is the Warmest Color (2013)
Directed by Abdellatif Kechiche
Screenplay by Abdellatif Kechiche & Ghalia Lacroix
Adapted from the comic book 'Blue is the Warmest Color' by Julie Maroh
179 min.
Spoiler-free.
As a jaded New Yorker, I typically don't drool over well-reviewed movies on principle. I'm skeptical of 'buzz' and 'hype' of any kind, and this overhyped movie in particular seemed to be generating some intriguingly divisive opinions. Between the overwhelming amount of reviewers (largely male) heralding it as "breathtaking," and the author of the original graphic novel, Julie Maroh, calling it a flat-out straight mens' porno fantasy, I found myself reading articles about the controversy before I even knew it was a movie slated to come out.
Now call me biased, but I'm going to trust the lesbian author over the male French director when it comes to who really "gets" lesbian love and sex. And as such, I did what any dismissive, self-respecting woman would do and wrote it off as something to miss. But eventually, the whole fantastic vs. awful rhetoric—plus some light peer pressuring from a coworker—finally got me off my ass and into the theater to give it a fair shot. Hey, we already know I'm down to make myself miserable when it comes to movies, so why not?
Continue reading Male Gaze, Female Snooze: A Review of 'Blue is the Warmest Color'