Tag Archives:
nick kroll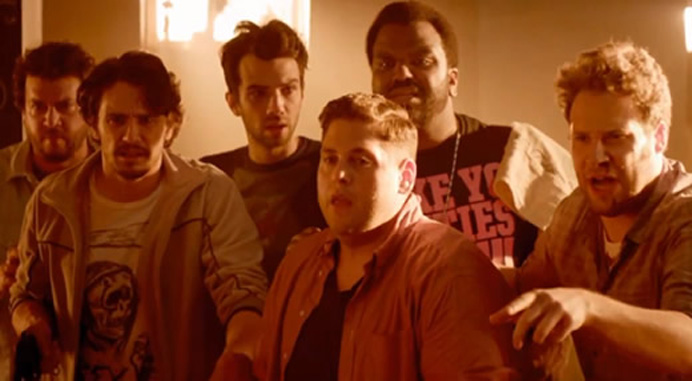 The entire movie looks this goddamn ugly, albeit higher resolution. (Sorry, best image I could find online that represented the actual look of it and wasn't just production stills or whatever.)
This Is The End (2013)
Written and Directed by Evan Goldberg & Seth Rogen
107 min.
This film doesn't need to exist.
I don't mean that in a hyperbolic, insulting way. It's completely true. This is an entirely superfluous film. And I'm sure those involved would agree, and giggle at the thought (especially the giggle-prone Rogen) and take pride in the fact that they made such a useless movie. But I'm not smiling, or laughing, or giggling.
Continue reading →
Posted in

All Posts, Cody's Reviews
Tagged

andrea savage, cody clarke, dinner for schmucks, evan goldberg, kristen schaal, larry wilmore, michael cera, nick kroll, pineapple express, ron livingston, seth rogen, smug film, smugfilm, superbad, the ten, this is the end, this is the end movie review, this is the end review
3 Comments