Category Archives:
Brad's Essays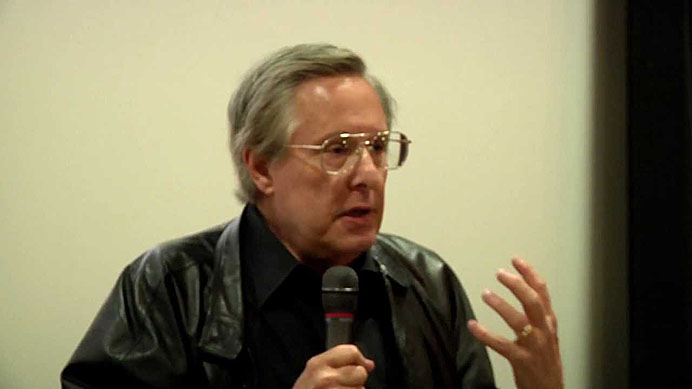 During this week's podcast, in which Cody, John, and Jenna discuss the films of 1977, the conversation turns, of course, to William Friedkin's masterpiece Sorcerer. I was glad to hear it come up, as just a few months ago I had the pleasure of being able to see it for the first time at the Harvard Film Archive. Not only was the new 4K restoration they screened unbelievably gorgeous, but William Friedkin himself was in attendance, and ended the evening with a Q&A.
William Friedkin is 79 years old, and while he occasionally discussed the craftsmanship involved in filmmaking or his philosophies towards storytelling, he mostly just told old man stories. And my God, if you ever have the opportunity to hear Friedkin talk, do not pass it up. Imagine your grandfather's old glory day yarns he's told a million times—now, imagine they're about making The French Connection and getting innocent men off death row and visiting devil worshippers in Iraq.
Posted in

All Posts, Brad's Essays
Tagged

1977, 1977 in film, brad avery, cody clarke, cruising, film podcast, film podcasts, harvard film archive, jenna ipcar, john damico, movie podcast, movie podcasts, nyu medical center, smug film, smug film podcast, smugfilm, sorcerer, the exorcist, the french connection, william friedkin
Leave a comment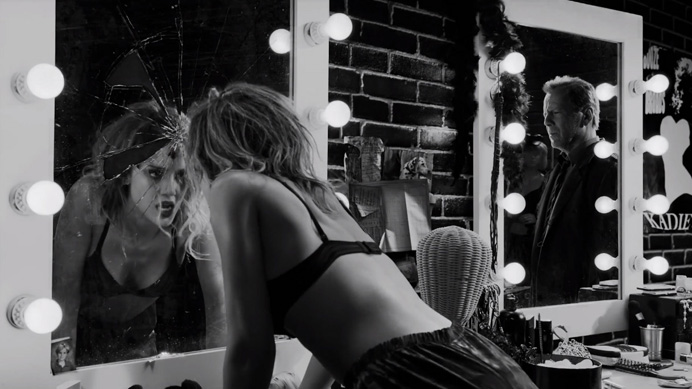 In his review of Sin City: A Dame to Kill For, Armond White opens by declaring that "Neo-noir must be the worst movie genre. It's an excuse for juvenile filmmakers to pretend cynicism while their imbecile audiences pretend sophistication."
I can certainly see where he's coming from. I haven't seen A Dame to Kill For yet, but I have seen more than enough attempts at neo-noirs that think all there is to the genre is a femme fatale and an anti-hero in a trenchcoat. I'm talking about mediocre, flailing films like Max Payne—or worse, the attempts to bring noir to hip, younger settings like Assassination of a High School President and Lucky Number Slevin. They're movies that look at the classics of the genre, fall in love with the aesthetic, but have no idea why or how that aesthetic works as it does. As Armond so aptly points out, Sin City and its ilk are all "pretending that it still means something to call a sexy woman 'dame.'"
Posted in

All Posts, Brad's Essays
Tagged

a dame to kill for, armond white, armond white sin city, assassination of a high school president, brad avery, Breathless, buffalo bill, deliverance, elliot gould, film noir, frank miller, french new wave, from dusk till dawn, humphrey bogart, italian neo-realism, jean luc godard, lucky number slevin, max payne, philip marlowe, psycho, pulp fiction, quentin tarantino, robert rodriguez, silence of the lambs, sin city 2, sin city 2 review, smug film, smugfilm, the gold watch, The Long Goodbye
6 Comments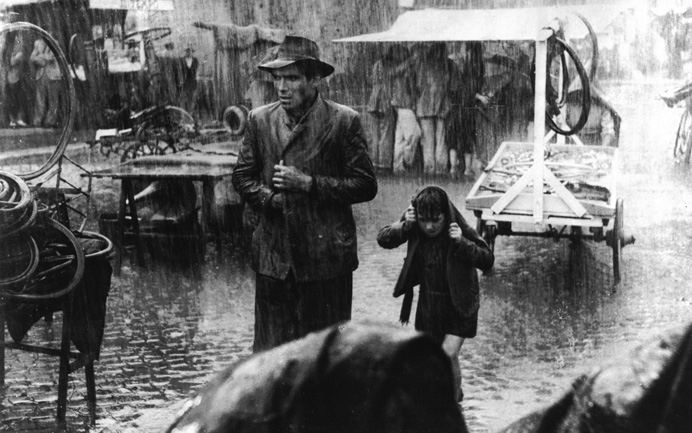 As far back as human civilization can be traced, there have been stories about the end of the world. The Norse had Ragnarok, Christianity has the Rapture, and the Mayans had 2012.
Some have argued film as a form of modern mythology, and as anyone who has been to a movie theater in the past decade or so can tell you, modern film is chock full of apocalyptic stories. It's only right—every mythology needs its 'end of times' tales. They tell a lot about the culture that produced them: what their fears were, and how they perceived death.