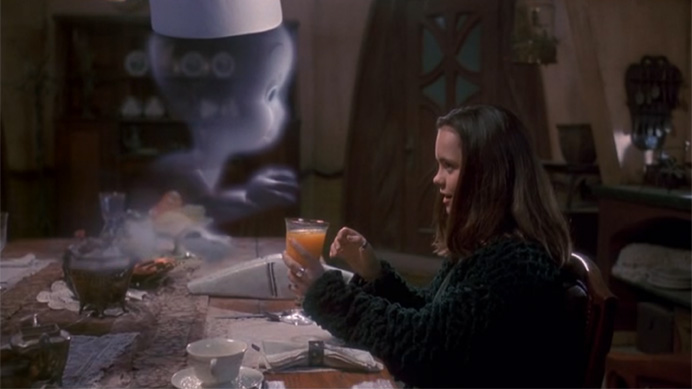 Casper (1995)
Directed by Brad Silberling
Written by Sherri Stoner & Deanna Oliver
100 min.
Why doesn't anyone ever talk about how great Casper is? Yes, the 90's Casper, starring Bill Pullman and Christina Ricci. I don't know about you, but as a kid I fucking loved this movie. But I feel like if I were to bring it up to people as a legitimately good film, they'd laugh at me. Well, laugh away if you want, because I revisited last night to make sure it holds up, and it turns out it absolutely does.