Category Archives:
Penelope's Reviews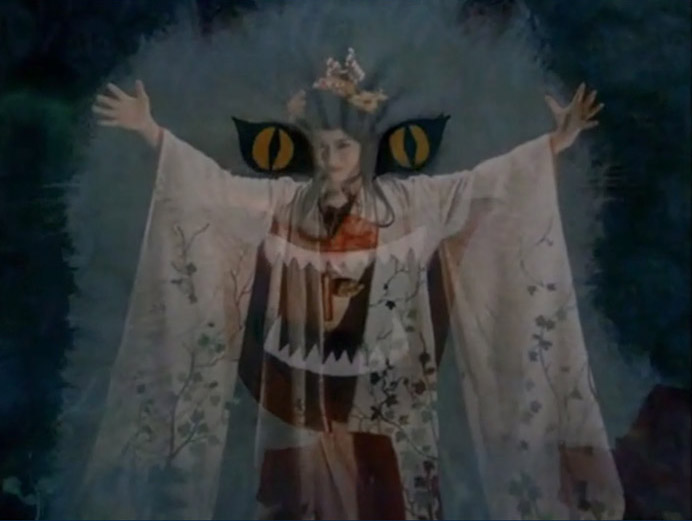 Hausu (1977)
Directed by Obayashi Nobuhiko
Written by Katsura Chiho
Story by Obayashi Chigumi
"Any old cat can open a door. Only a witch cat can close a door."
"Kiss me like thumping, as blood clots on my lips
Hold me, as my ribs are breaking
I love love love you so much
I love love love you so much
I love love love you so much
Say you love me or I'll kill you!"
Togawa Jun – 'Suki Suki Daisuki'
Spoilers ahead.
Hausu practically needs no introduction in 2016. Seemingly everyone, from the most basic dilettante of foreign horror to the most extreme Criterion nerd, has seen it or is planning to see it at some point. Moreover, it has become a cinematic belle of the ball, a center of attention as everyone tries to offer an interpretation or explanation as to what exactly it is, and what the plot is about. No less a source than Criterion offers wildly disparate explanations for what occurs on screen, comparing it to a "ghost story", a "bedtime story", and an episode of "Scooby-Doo". Unfortunately, all of Criterion's provided comparisons and analyses are wrong. Hausu is a film originating in the fevered imagination of an eight-year-old Japanese girl, who provided concepts for the scenarios and the fears that would be on display. Somehow as a result of her unfiltered impressions—and an iconoclastic director's free rein from his studio to create something truly outlandish—a film about the role women are forced into if they wish to survive late Showa society is born.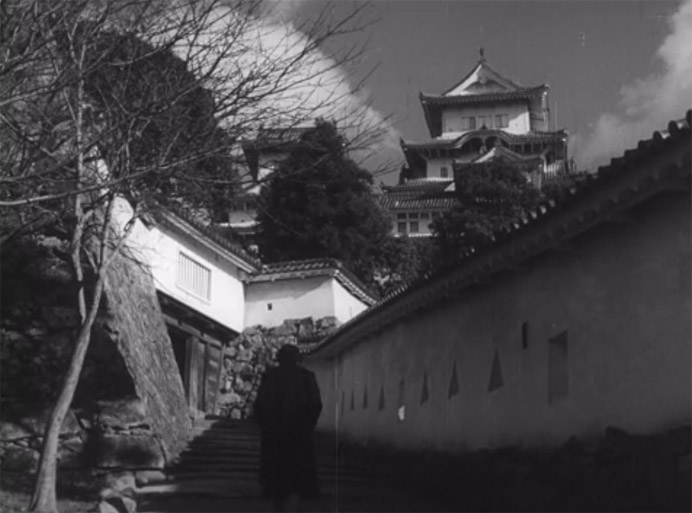 The Garden of Women (1954)
Directed by Kinoshita Keisuke
Based upon a novel by Abe Tomoji
"Oh, my friends, young women
you are so fragrant in your youth
Just a simple girl am I
with a heart so full of truth
Let us love, let us make
our campus bright and free
Hope and joy we're sure to find
in our blossoming youth"