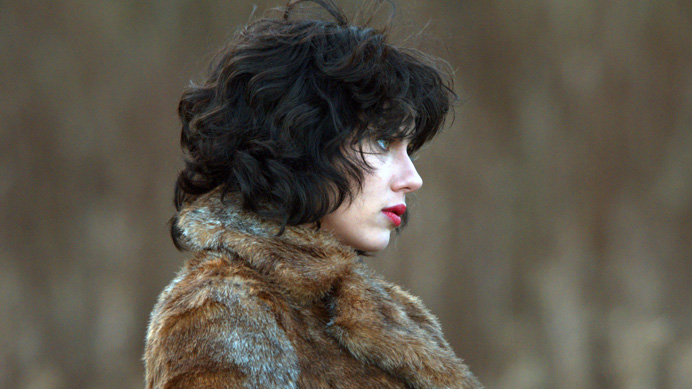 An honorable mention.
Ah yes, December. The month in which we all gather round the fireplace with a warm glass of wassail, cozy up to our loved ones, and talk about how many movies we regretted spending thirteen bucks on over the last twelve months.
Just kidding—I was actually pretty impressed with 2014 overall as far as new releases went. Of the 103 movies I watched this year—26 of which came out this year—I found that I enjoyed most of the new releases. I only actively disliked about one of them, Gone Girl). So, whereas 2013 was a year of 'meh' for me, I'd say 2014 was a year of three-star or higher films—a good solid year. 
As you already know, I adored the sheer amount of surrealist films that came out this year, including Under The Skin. I would definitely recommend all the ones I've listed here. Heck, I'll even throw Birdman in there as it certainly had a dreamy feel and its surrealistic moments.
As far as comedies go, Alan Partridge gets my notable mention nod as one of the best dark comedy films I've seen in a while. I was also a big fan of Frank, which was somewhere in between a comedy and drama. You can read my full review of it here.
This year also brought about some really great and notable documentaries, such as The Dog (about John Wojtowicz, the inspiration for Dog Day Afternoon) and the charming music documentary Pulp: A Film About Life, Death & Supermarkets. The Dog is a fantastic portrait of 1970s New York in a lot of ways, and the Pulp documentary shined a similarly positive light on the people of Sheffield, England.
I'd also give a shout out to newcomers Charlie McDowell's surrealist The One I Love and Jon Stewart's Rosewater, both of which were solidly  enjoyable. I'll also give a nod to Dan Gilroy's Nightcrawler—which I reviewed a few weeks ago—and Jennifer Kent's The Babadook, both of which I liked, but to a lesser extent. 
Then there were some real stinkers—such as the trashy non-thriller Gone Girl, or the similarly flat and boring The Immigrant. While not nearly as bad, I'll also throw The Theory of Everything in there just because it was so blandly formulaic. 
And so, without further ado, and in honor of there having been more good films than bad this year, here are my top five picks for 2014: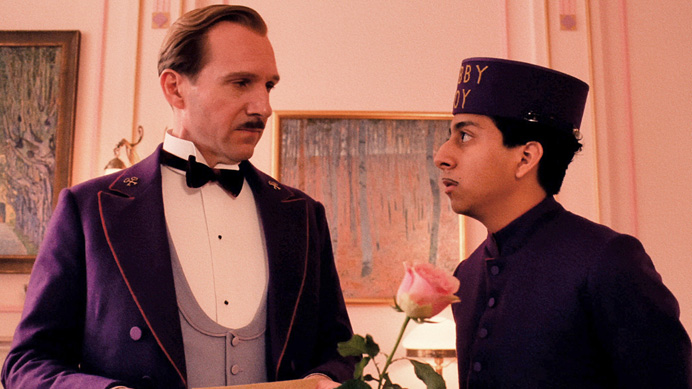 In some ways I'm the anti-Wes Anderson fan—the movies of his I really like tend to be the ones that the 'real fans' see as his minor works. But whatever, y'all are missing out. Grand Budapest is charming, visually brilliant, and one of his very best. Not to mention, Ralph Finnes and Tony Revolori are engaging and have great chemistry.
Anderson's always been more interested in style than emotion, and with Grand Budapest especially, the whole movie feels like a beautiful dollhouse unfolding in front of you. But what makes this one stand out from the others for me is the untold story at the peripherals, the story behind the character Zero that is told, indirectly, throughout.
The narrative is of a white girl listening to the story of a white man reading the book of another white man who's telling a tale he heard from Zero Moustafa, the hotel's owner, about another white man. And at the heart of it, it's a fairly inconsequential story about these white characters fussing over inheritance and opulence. However, throughout the film, Anderson feeds you these tidbits of information about Zero's life as a war refugee, and as an immigrant and a non-white face in a dismissive and overbearing European setting. His love story is really the only source of emotion in the film—the only other competition is perhaps Gustave H.'s (Finnes) love for his duty and women. You can't help but leave the film seeing Gustave's story as a frivolous hollow whodunit, and Zero's story—though brushed aside by all other characters—as far more interesting.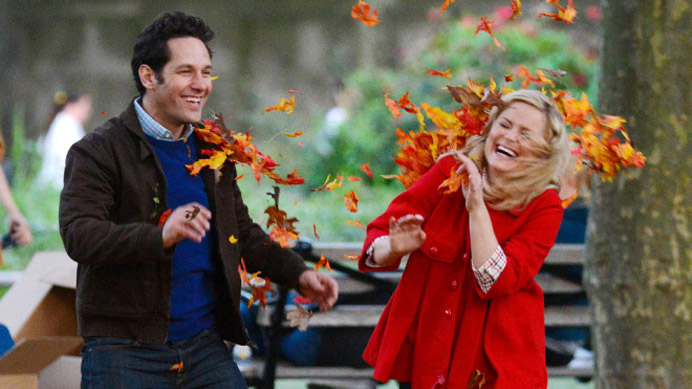 There's a great scene in the television show Stella (RIP) where David Wain, Michael Ian Black, and Michael Showalter stand on tables in a conference room and proudly list all of the great things that have come out of America. The list is absurd, going from "Chicken Tikka Masala" to "Ass" to "Harry Potter", and ending with Showalter proudly declaring "Then I say something."
That, my friends, is the beautiful essence of They Came Together.
There's just something so hilarious to me about standing outside of yourself, commenting on the situation while still continuing to blindly conform to the expectations of the situation. Now, that might be an over-analysis, but I feel it needs to be said considering the bafflingly chilly reception this movie received. Granted, I went into it already a huge fan of David Wain—I adore The Baxter, Wet Hot American Summer is a classic, and The Ten is underrated. They Came Together fits in the vein of all three—a markedly hilarious and near perfect satire of romantic comedies. With Amy Poehler as the perfectly flawed do-gooder and Paul Rudd as a prince charming in disguise, the film manages to lampoon every single romantic comedy trope from the "I don't know what we're doing" Notebook-like kisses in the rain, to the idle Manhattanite chatter-over-dinner of a Woody Allen flick. It's laugh out loud from start to finish, and haters don't know shit.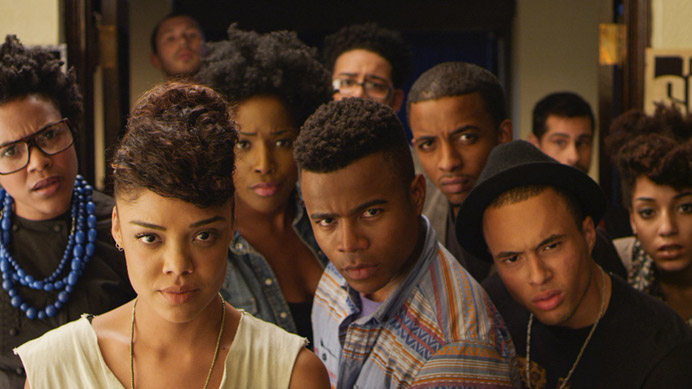 What a great, well-rounded film! This year really was great for new directors, and Justin Simien's Dear White People did not disappoint. Probably the only 'college' themed movie in the last twenty years I've ever liked, Dear White People is akin to a beautifully articulated debate speech—Simien manages to call out detrimental white bullshit by showing its' emotional impact in a truly compassionate and fair way.
Following the lives of four black students in an Ivy League college, Dear White People manages to completely conform to multiple College Movie archetypes while still keeping each character—such as the jock, the activist, the nerd, etc.—really well rounded and multi-dimensional. It's genuinely funny and enjoyable, while also being able to hammer home an important and serious message about white privilege and social pressures surrounding race. Dear White People has a great style as well, capturing the genre's look but adding its own unique twist. I found it all to be really refreshing—we need more of this sort of fresh intelligent screenwriting and filmmaking.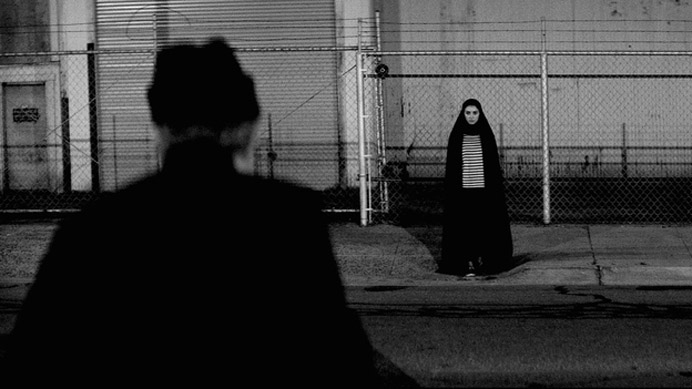 2. A Girl Walks Home Alone At Night
Speaking of first time directors, Ana Lily Amirpour takes the cake for best new director of the year. This is one of the most unique and individualistic movies I've seen in ages—think somewhere in between Let The Right One In and Only Lovers Left Alive, except better than both of them.
The movie revolves around Arash, a hardworking young man with a 50's greaser-esque flare and a deadbeat father, and The Girl, a mysterious and predatory vampire stalking the streets of Bad City, Iran.  The movie switches between both characters perspectives and flawlessly merges them as the two inevitably meet.
A Girl Walks Home is exquisitely shot—each scene looks like a page from a beautifully-illustrated graphic novel. I'm sure the comic nod was intentional, as Amirpour clearly wears her influences on her sleeves—the movie is a spaghetti western mixed with new wave mixed with horror mixed with an indie pop soundtrack to top it all off. Yet, the movie itself is fairly straight forward—a series of beautiful moments in time with characters who can draw you in with simple yet compelling stares. Can't wait to see what Amirpour comes up with next.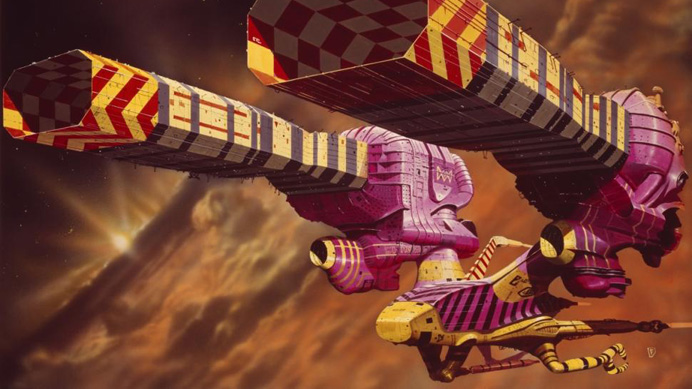 I can't tell you guys how much I loved Jodorowsky's Dune. I. CAN'T. TELL. YOU.
Okay, I'll try.
Look, here's the thing—most of the movies I've listed so far have been  movies with strong convictions and points of view—because that's both how I like my men and how I like my movies. But seriously—those do tend to be the movies that speak to me and inspire me the most in my own life, and Jodorowsky's Dune is like the pinnacle of this principle for me; this documentary, at its core, is really a portrait of belief.
Here you have somebody who so fervently believes in his own visions and messages that even failure could not stop this larger-than-life project. When you spend all of your energy and time on a project for a stretch of years, spend two million dollars on the pre-production alone, manage to recruit "spiritual warriors" such as Moebius, Pink Floyd, Mick Jagger, Orson Welles, Salvador Dalí, and H.R. Giger to name a few, at that point, even if the project never comes to fruition, you can't possibly end with nothing. And Jodorowsky most certainly did not—in fact, he ended with a phonebook-sized tome of beautiful storyboards, long-lasting power teams of designers who went on to make the best sci-fi films of our time, and, years later, this fabulous documentary. Not to mention, his newest movie Dance Of Reality, which was a product of him being reunited with his old  producer for this documentary.
Looking back, Alejandro Jodoworsky realized that the production of this film turned his own life into his own Holy Mountain journey—after struggling desperately to arrive at the top he realized the true accomplishment was in the journey. If that doesn't make you want to get out there and create something, anything, I don't know what will. That's the beauty of Jodoworsky's Dune.
And so with that, I bid 2014 adieu, and welcome the coming year on a bit of a high note. Don't let me down, 2015!