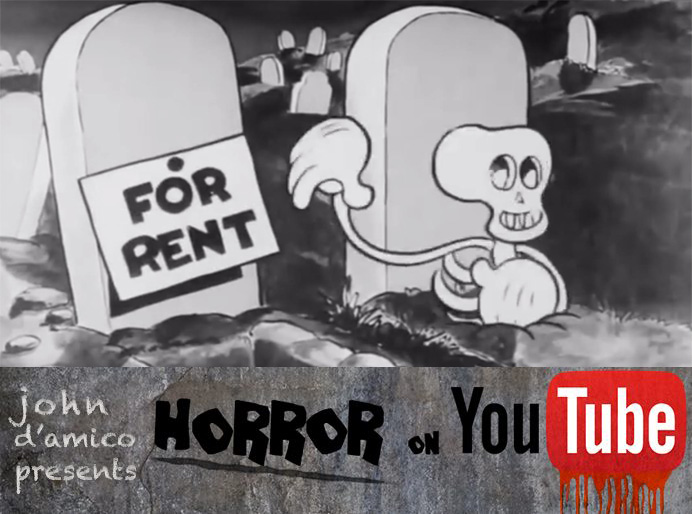 Swing You Sinners! (1930) | Dir. Dave Fleischer | 8 min.
Every day in October, a recommendation from John D'Amico of a horror movie or TV episode available for free on YouTube. Enjoy:
It's taking deep reservoirs of strength to keep this project from being 31 different 1920's-30's era horror cartoons. That genre had a great style and a great sense of silly-scary imagery that has aged wonderfully.
I'm gonna give y'all just one that I think typifies the visual anarchy and rhythmic creativity of them all. Swing You Sinners! is a Fleischer Production starring Betty Boop's pal Bimbo, who begins this caper trying to steal a hen, and ends up in… well, I don't want to spoil it. But it goes off in a hell of a direction. If you like it— and I know you will—there are literally dozens of films just like it on YouTube, from Fleischer's Minnie the Moocher, Bimbo's Inititation, Betty Boop's Penthouse, and Koko's Earth Control; to Disney's Mad Doctor and various skeleton dances; to third-party players like Van Beuren Productions' Panicky Pup. Get at 'em.