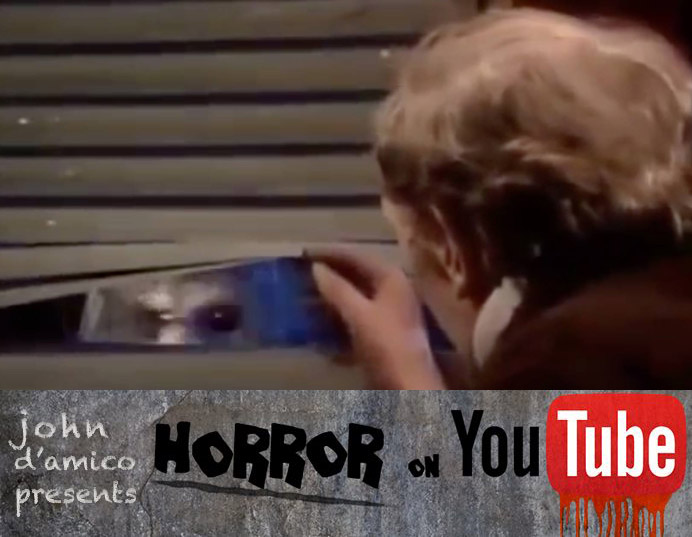 Tales From The Darkside "Halloween Candy" (1985) | Dir. Tom Savini | 22 min.
Every day in October, a recommendation from John D'Amico of a horror movie or TV episode available for free on YouTube. Enjoy:
The Halloween Scrooge is a perennial classic. From Trick 'r Treat to Beyond Belief: Fact or Fiction, everybody's getting in on the old codger who won't give trick or treaters any candy. My favorite take on the concept is this creepy Tales from the Darkside episode which seemed pretty appropriate for our last post. Expertly paced and jarringly edited, director Tom Savini proves he's not just an FX whiz but a damn calculating director too. It's a tingly little creepshow with a surprisingly deep reservoir of suspense and goopy makeup effects. Take it as a warning: Tread carefully on Halloween night, because you never know who—or what—is game for a trick.
https://www.youtube.com/watch?v=FZc63ro-Jvw
Honorable Mentions:
I collected over a hundred youtube links for this project, so while you're gorging on candy, gorge on some of my favorite runners up:
Horror Express (1972)
Hop on board for one of my favorite public domain horror movies, in which implacable movie enemies Christopher Lee and Peter Cushing finally get to team up as they hunt for a psychic caveman on the Trans-Siberian Railroad.
Gargoyles (1972)
Great practical effects in this TV movie about, you guessed it, Gargoyles.
The Legend of Bigfoot (1976)
Weirdo tracks Bigfoot in a pseudo-science documentary that's basically a real life Troy McClure film.
Suspense "A Night At The Inn" (1949)
Karloff leads a team of thieves who stole from a haunted idol.
Route 66 "Lizard's Leg and Owlet's Wing" (1962)
Famous Route 66 Halloween special uniting Boris Karloff, Peter Lorre, and Lon Chaney Jr. for the last time, playing themselves at a horror convention in Chicago.
Brazil Elevator Scare (2012)
This is hilarious but also freaks me out every time I get into an elevator alone.