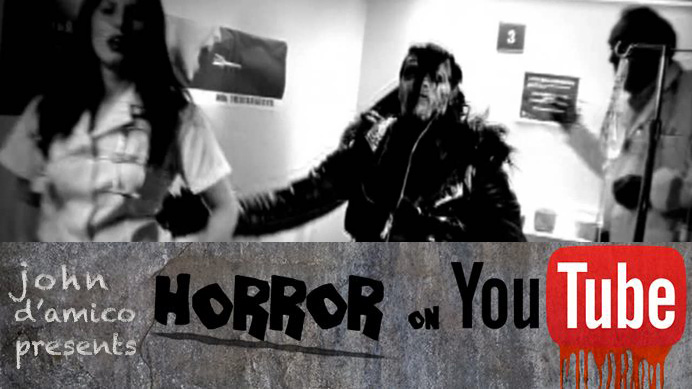 Misfits – "Scream" (1999) | Dir. George A. Romero | 3 min.
Every day in October, a recommendation from John D'Amico of a horror movie or TV episode available for free on YouTube. Enjoy:
Back around the turn of the century, horror icon George Romero was set to direct Resident Evil. That project went to Paul W.S. "Not P.T." Anderson, and the Romero-directed zombies-in-a-hospital video for "Scream" stands as the closest we'll see to his vision for the film.
This video was actually made by Romero as payment for The Misfits appearing in his movie Bruiser. Bruiser sucks, but this music video is a great little chiller with some fun EC Comics-esque imagery and a ton of energy.
I'm sure you all know Romero's masterpiece Night of the Living Dead is in the public domain, and available freely in HD on YouTube. It's one of the greatest films ever made, horror or otherwise, and obviously should be a part of everyone's Halloween viewing. If for some reason you haven't watched it yet, or it's been a while since you have, you'll find it one of the sharpest, cleverest, and most powerful films of all time.