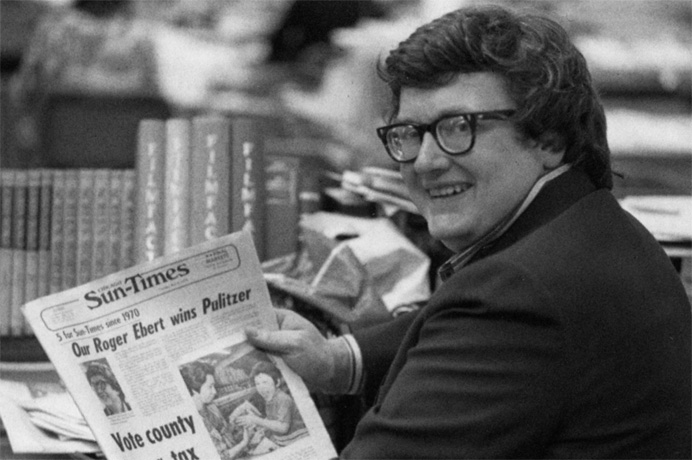 Life Itself (2014)
Directed by Steve James
120 min.
It seems that if you're a film critic, your opinion of Life Itself boils down to whatever your opinion is of Roger Ebert. Those who disliked him, and have accused him of dumbing down film criticism by chewing up the art form in order to make it digestible for mass audiences, have disliked the film. And those who loved him for his wit, knowledge, and simple yet elegant prose, have championed it.
I side with the latter camp. This is a gorgeous documentary that exudes joy and laughter, despite its extensive footage of Ebert in the hospital, struggling through his final days. It's impossible to properly discuss the life of Ebert without focusing on his final years, and director Steve James covers a good deal of this period—but while the film accepts death as an inevitably, much as Ebert did, it does not view it as defeat. I didn't feel depressed leaving the theater—instead, I felt reaffirmed and inspired.
This is more than a movie about a film critic, and more than a movie about movies—in short, it lives up to its title. In his final review, of Terrence Malick's To the Wonder, Ebert wrote that Malick has attempted to "reach beneath the surface, and find the soul in need." Director Steve James has done just this. He has dug beneath the surface of Ebert, the lovable old grump on daytime television who once gave Cop and a Half three out of four stars, and found the tender spirit within.
James covers all the major aspects of Ebert, from his childhood to his career to his death. It's a life fully-realized, full of travel, controversy, and addiction—a rock star biopic for a film critic. But it works because, if you're a writer at least, it is so easy to see yourself in Ebert. We hear about his early ambitions to become a reporter, and how the Sun Times film column was assigned to him one day. We learn about his writing habits and his hard-headedness. His relationships and his philosophies.
It ends with a clear thesis—we must celebrate life, and find meaning and purpose where we can. For Ebert, that meaning came from movies. And from his friends. And from his family. So even if you hated his reviews, or even hated him, anyone who truly loves movies should be able to relate to this film, if they let themselves.