Tag Archives:
akira kurosawa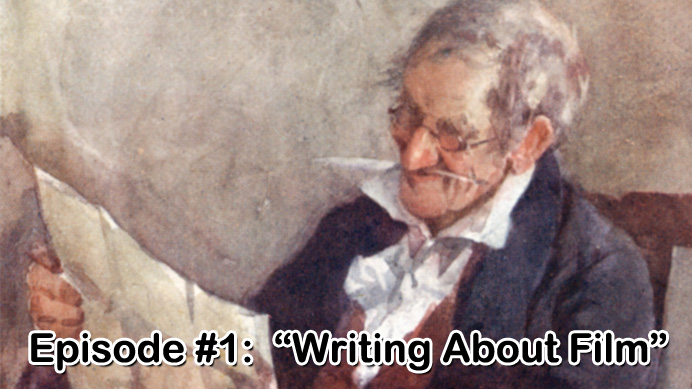 1:07:12 | View on iTunes | Download Mp3
This is the very first episode of the Smug Film podcast! On this episode, I am joined by fellow Smug Film contributors John D'Amico and Jenna Ipcar. We discuss Matt Zoller Seitz' article, Please, Critics, Write About the Filmmaking, and what we believe the duties of a film reviewer are. We also go on tangents—from Russian cinema to the ideal usage of DSLR cameras—and to close, we answer questions from our mailbag. Be sure to listen to the very end of the episode for a movie joke by comedian Anthony Kapfer!
If you have a question for the show, leave it in the comments or email us at Podcast@SmugFilm.com.
If you enjoy the podcast, be sure to subscribe on iTunes, and leave a rating and a comment on there as well. Doing this helps us immensely as far as our ranking on there, which is what allows people to be able to discover us. Word of mouth is always best of all though, so spread the word!
Movie Stuff Referenced in this Episode:
Continue reading →
Posted in

All Posts, Podcast Episodes
Tagged

12 years a slave, akira kurosawa, andrei tarkovsky, anthony kapfer, bring it on, chris buck, cinema podcast, cody clarke, david lynch, dear zachary, empire of the sun, eraserhead, film as film, film joke, film jokes, film podcast, film review podcast, francis ford coppola, frozen, george lucas, george lucas on akira kurosawa, harold p. warren, hunger, itunes, ivan's childhood, jaws, jenna ipcar, jennifer lee, john damico, jonathan paley, kagemusha, kurochka, kurochka clothing, kurt kuenne, lee unkrich, lincoln, manos: the hands of fate, martin scorsese, matt zoller seitz, michael bay, movie joke, movie jokes, movie podcast, movie review podcast, payton reed, please critics write about the filmmaking, podcast, ross finkel, schooled, schooled: the price of college sports, sergei parajanov, shadows of forgotten ancestors, shame, shredder, smug film, smug film podcast, smugfilm, solaris, stalker, steven mcqueen, steven spielberg, suntory whiskey, suntory whiskey commerical, the exorcist, the wolf of wall street, toy story 3, transformers 3, trevor martin, understanding and judging movies, v.f. perkins, william friedkin, wolf of wall street, writing about film
4 Comments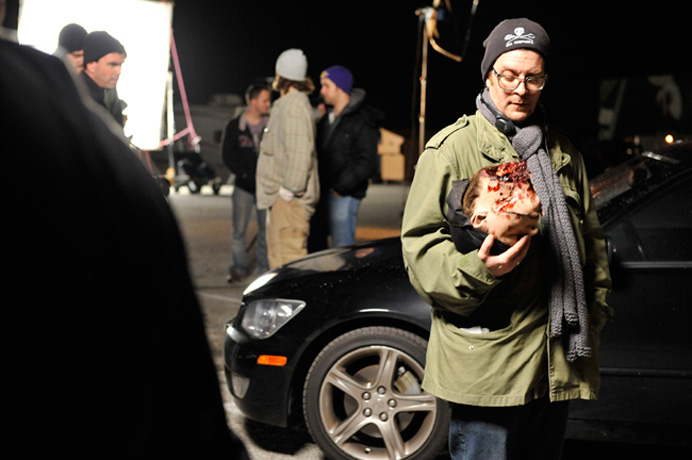 You might not have heard of Jack Perez, or his many aliases, but you've probably heard of his work.  Jack directed Wild Things 2 for TriStar and the pilot for the popular cult TV show Xena: Warrior Princess. His film Mega Shark vs Giant Octopus is a staple of the B-movie resurgence of the last decade.
Jack has one of the rarest jobs on earth—he's a working director in Hollywood.  The DGA represents just over 14,000 directors.  They say in SAG about 5% of the union is working—I'd probably halve that when talking about the DGA.  And remember, for every one of those 14,000 there is literally thousands upon thousands of people dying to get in.  Directing is an elusive job, everybody knows a director makes a movie but almost nobody—lay people and cinephiles alike—really have any idea about what the job actually entails.
Continue reading →
Posted in

All Posts, Greg's Interviews
Tagged

akira kurosawa, alfred hitchcock, godzilla, godzilla vs king kong, grumpy old men, hard target, hearts of darkness, hercules the legendary journeys, it came from beneath the sea, jack perez, jack perez filmmaker, jack perez interview, john ford, john frankenheimer, john huston, martin scorsese, mega shark vs giant octopus, megashark vs giant octopus, notorious, orson welles, plan 9 from outer space, sam peckinpah, the flintstones, the godfather part 2, the godfather: part ii, tristar, vera cruz, wild things 2, xena warrior princess, zm productions
Leave a comment