Tag Archives:
albert brooks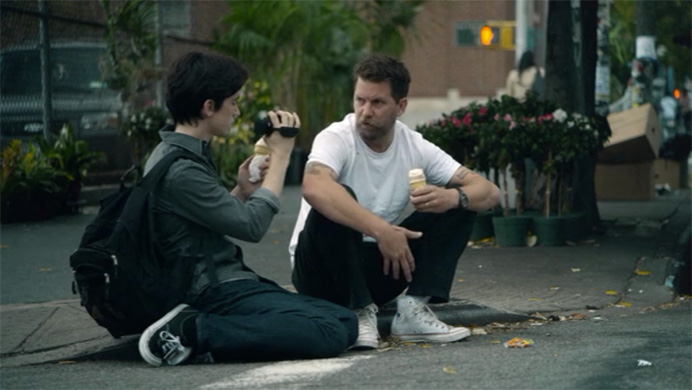 How to Be a Man (2013)
Directed by Chadd Harbold
Written by Bryan Gaynor, Chadd Harbold, and Gavin McInnes
Story by Chadd Harbold
85 min.
Mild spoilers ahead.
I love me some Gavin McInnes. From his appearances on Red Eye, to his pieces for Taki Mag, to his YouTube shorts, to his standup, to his book, to his previous feature-film, The Brotherhood of the Traveling Rants, I'm certainly a fan of his work, and a fan of him as a person, too—when I interviewed him here last year, he was a delight. Sweet and honest and gracious, the polar opposite of what his detractors might expect him to be based on his brash demeanor and polarizing views on all things life. I see him as a living embodiment of the phrase 'warts and all', and an inspiration to anyone who holds honesty as a virtue. A man as man 'might be and ought to be', to borrow a Rand-ism.
All this to say, I have a knot in my stomach as I write this review, because I have a duty to be honest here—a duty as a critic, of course, but also, a duty to Gavin and all that he stands for. He would not want me to sugarcoat my feelings on this film just because I like him. That would not be very manly of me. And so, here goes.
I did not like this movie.
Continue reading →
Posted in

All Posts, Cody's Reviews
Tagged

albert brooks, bryan gaynor, chadd harbold, cody clarke, derrick comedy, edmond, eric schaeffer, fall 1997, fall movie, ferris bueller's day off, gavin mcinnes, gavin mcinnes movie, how to be a man, how to be a man film, how to be a man movie, how to be a man movie review, how to be a man review, jody hill, lost in america, mikey and nicky, mystery team, planes trains and automobiles, red eye gavin mcinnes, red eye with greg gutfeld, riding the bullet, roger dodger, smug film, smugfilm, taki mag, the breakfast club, the brotherhood of the traveling rants review the brotherhood of the traveling rants
2 Comments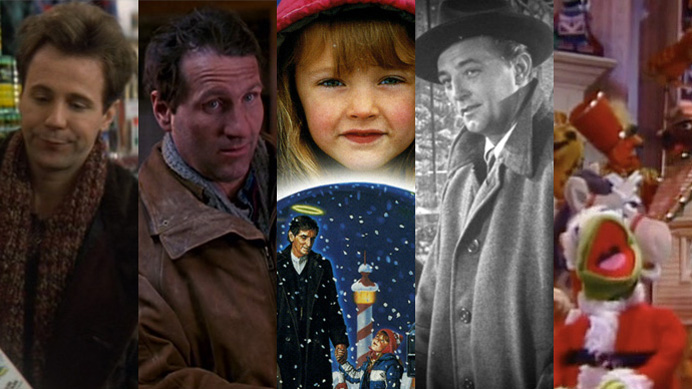 Now is the time of year where we humans rewatch our favorite holiday flicks, the ones we've seen a million times and can stand to see a million times more. Planes, Trains & Automobiles and Home Alone 1 & 2 come instantly to mind for me, and I know I'm not an island in that regard. We all tend to revere the same handful or so, largely due to the fact that there really aren't too many that are transcendent.
In holding dear to our tippy-top favs though, it's easy to forget about the ones that are just plain very good—or even hear about them. The ones I've listed below have yet to get their due, which is a damn shame, because they're a lot of fun. They may not be perfect, but each has something unique and beautiful to offer. You may not end up watching them every single year, but you may toss them on every couple or so.
Continue reading →
Posted in

All Posts, Cody's Lists
Tagged

albert brooks, best christmas movies, best christmas movies you haven't seen, best christmas movies you've never seen, best holiday movies, best holiday movies you haven't seen, best holiday movies you've never seen, cape fear, christmas movies, cody clarke, coen brothers, don hartman, dutch, ed o'neill, eric till, friends of eddie coyle, george gallo, george r.r. martin, george rr martin, harry dean stanton, holiday affair, holiday movies, home alone, home alone 2, home alone 2: lost in new york, janet leigh, mary steenburgen, muppet babies, night of the hunter, one magic christmas, peter faiman, phillip borsos, planes trains & automobiles, planes trains and automobiles, robert mitchum, roger ebert, smug film, smugfilm, the christmas toy, the friends of eddie coyle, the night of the hunter, toy story, trapped in paradise, uncle buck, underrated christmas movies, underrated holiday movies
7 Comments