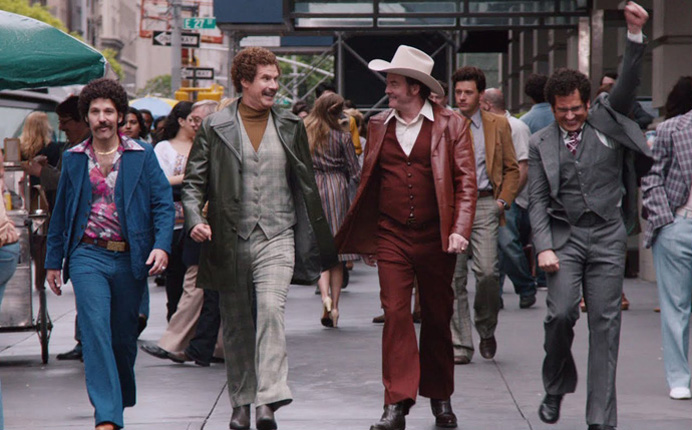 Anchorman 2: The Legend Continues (2013)
Directed by Adam McKay
Written by Will Ferrell & Adam McKay
119 min.
There's a certain kind of joke that makes you groan.  Airplane! is built out of these jokes—every moment in Airplane! is a joke so cheesy, obvious, and bizarre in its construction that the only apt response is a groan and an eye roll.  This is a joyous, appreciative response.  The jokes work.  "Let's get some pictures!"—and then all the reporters take pictures off the wall.  It's so fucking stupid and obvious—yet something you'd never expect.  It's playful and silly and not the least bit offensive.  And these jokes may appear simplistic, but they aren't.
Invisibility is the best friend of style.  The more 'obvious' a joke may seem, often times, the more creativity there is underneath its surface.  The jokes in Airplane! are not 'stupid'—they're clever and advanced.  They are meta, esoteric, and the epitome of auteurism.
Anchorman, Wet Hot American Summer, Freddy Got Fingered, Spaceballs, and Airplane! are not only are they some of the greatest comedies of all time, they are some of the most interesting meta-artistic achievements of all time.
Continue reading Anchorman 2: The Pursuit of Stupidity