Tag Archives:
arthur o'connell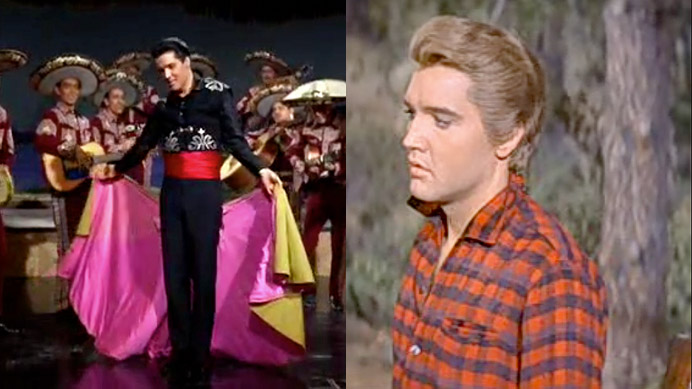 I can see the boardroom meeting now:
"Listen men, we need a fresh spin for these Elvis movies. Cranking out '[insert occupation] Elvis' films three times a year is all good and fine, but we need to be one step ahead—this rustling overseas from England is making me nervous."
"Well sir, themes are still popular, and heck, if it ain't broke, why fix it? Why, the solution is more themes, of course!"
Cut to: Fun In Acapulco.
Posted in

All Posts, Jenna's Reviews
Tagged

a hard day's night, Alejandro Rey, arthur o'connell, Blonde Elvis, Dr. No, Elsa Cárdenas, Elvis, Elvis banned from Mexico, Elvis double, Elvis matador, Elvis movie reviews, Elvis Presley, elvis presley movie review, Elvis review, Eric Zolov, Fun In Acapulco, G.I. Blues, Glenda Farrell, Jenna Does Elvis, jenna ipcar, Jenna's Reviews, King Creole, Kissin' Cousins, La Quebrada, Lee Marvin, Maureen Reagan, Mexico hates Elvis, monty python, New York Times Film Reviews, Paint Your Wagon, Pamela Austin, raising arizona, Refried Elvis: The Rise of the Mexican Counterculture, ronald reagan, smug film, Twin Elvis, Ursula Andress, Yvonne Craig
5 Comments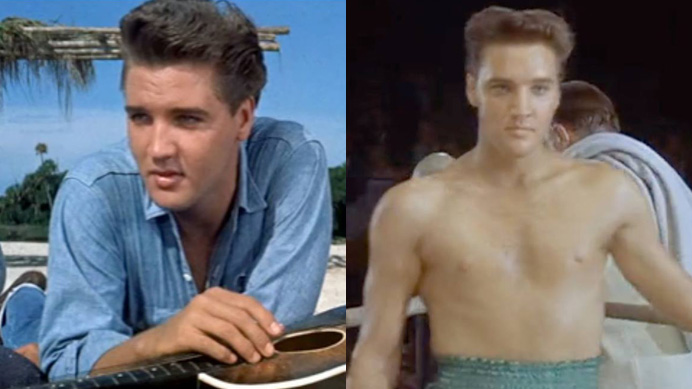 Well, I got through Blue Hawaii, and while it wasn't particularly good, it wasn't as bad as I'd expected. In fact, I even breathed a sigh of relief.
Oh, how premature my exhale was.
Posted in

All Posts, Jenna's Reviews
Tagged

anne helm, arthur o'connell, Blue Hawaii, boxer elvis, boxing elvis, charles bronson, Elvis, elvis boxing, elvis florida, elvis mob, Elvis movie reviews, Elvis Presley, Elvis Presley movie reviews, Elvis review, Follow That Dream, Follow That Dream review, I got lucky, irish stereotypes, Jenna Does Elvis, jenna ipcar, Jenna's Reviews, joan blackman, Kid Galahad, Kid Galahad review, King Creole, Phil Karlson, smug film
3 Comments