Tag Archives:
back to the future bad movie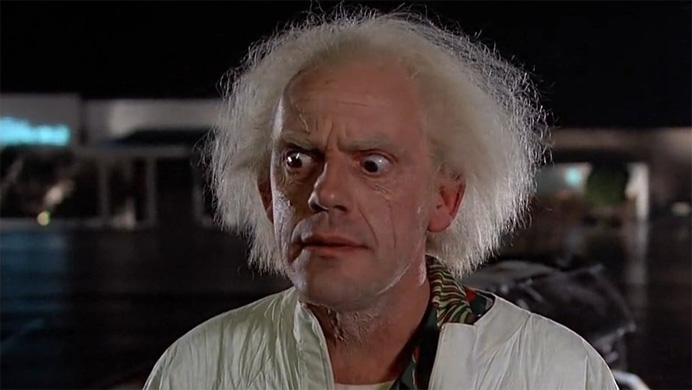 Every generation has movies that define their childhoods. Typically, these are ones you 'just had to be there' to truly experience an unwavering, visceral nostalgia for. I was born in the 80's, so if I had to make a master list of my own, just off the top of my head it'd probably include Star Wars, Indiana Jones, Jurassic Park, The Lion King, and Robin Hood: Men in Tights. But there are many 80's and early 90's staples that I managed to miss completely—no, I didn't grow up under a rock, but movies like The Princess Bride, Clueless, The Breakfast Club, Ferris Bueller's Day Off, Home Alone (okay, most everything by John Hughes) and Back to the Future are all ones I somehow managed to miss entirely.
But now, thanks to a friend who literally set up a private screening in a college lecture auditorium for me because he was so upset I hadn't seen it, I have finally watched Back To The Future for the first time at the age of 27. And boy do I have questions.
Posted in

All Posts, Jenna's Essays
Tagged

back to the future, back to the future bad movie, back to the future bad review, back to the future review, calvin klein, clueless, ferris bueller's day off, home alone, indiana jones, jenna ipcar, john hughes, jurassic park, libyan terrorists, marty mcfly, michael j fox, robin hood: men in tights, smug film, smugfilm, star wars, the breakfast club, the lion king, the princess bride
5 Comments