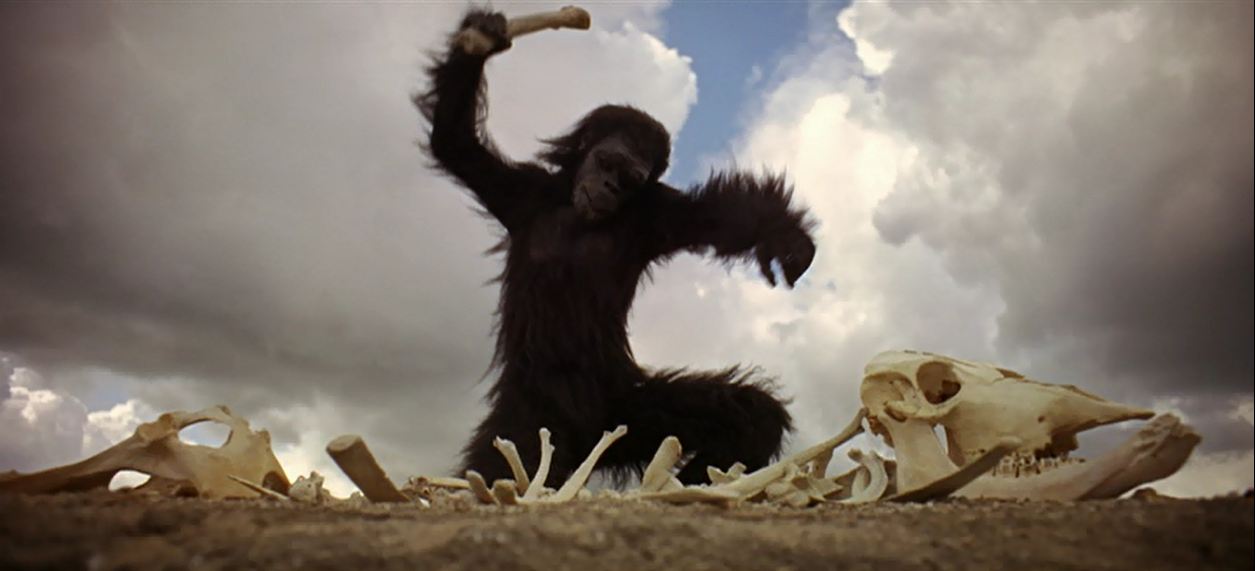 There's an immediate irony to this piece in that its title lacks punctuation. Said punctuation is not missed, of course—it'd be superfluous of me to put a period, due to the fact that the title text being larger and bolder than the long column of text below it makes it feel plenty contained. The only reason for me to put a little black dot at the end of it would be if I wanted it to be read with stern inflection:
To Punctuate Or Not To Punctuate.
See the difference? You can't help but it read it in your head as though shit has just gotten real, and that this will be a seriouser-than-normal article where I've got a real bone to pick with a thing. Such is not the case—if anything, I'm merely raising a bone to the sky a la that ape in 2001: A Space Odyssey.