Tag Archives:
bob odenkirk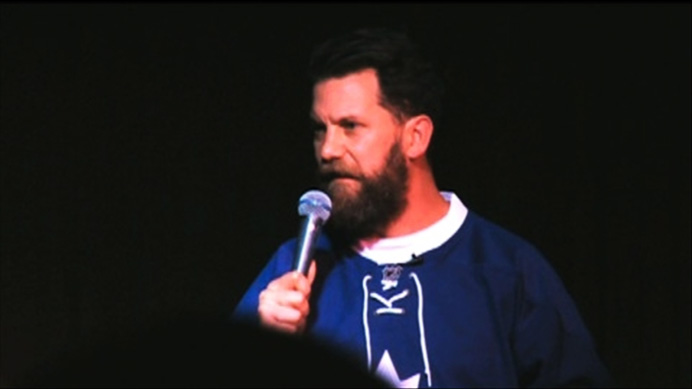 Gavin McInnes is often referred to as "The Godfather of Hipsterdom", having co-founded the seminal international publication VICE in 1994. But as bold as that moniker may be, it doesn't tell the whole story, as it was but one chapter in his bizarre legacy of a life. He's been a cartoonist, played in punk bands, taught English to kindergarteners in China—and since leaving VICE in 2008, this modern day renaissance man has carved a niche as an essayist, an actor, a comedian, a musician, a pundit, and recently, a feature-length filmmaker. His docu-dramedy road movie, The Brotherhood of the Traveling Rants, received a glowing review from yours truly a few weeks ago. His next film, How To Be A Man, is already in the can, and he is currently shooting a third. All this, while juggling a job as the creative director of ad agency Rooster New York. Not to mention, he's also a husband, and a father of three kids. To say his days are full is an understatement, and I'm honored he found the time to chat with us here at Smug Film.
Continue reading →
Posted in

All Posts, Cody's Interviews
Tagged

7d, adaptation, animal house, are women as horny as men, asshole, asshole film, asshole short film, benjamin dickinson, bob odenkirk, brotherhood of the traveling rants, bryan gaynor, capturing the friedmans, casablanca, chadd harbold, creative control, creative control movie, crumb, david cross, david cross hits, death of cool, gavin mcinnes, gavin mcinnes godfather of hipsterdom, gavin mcinnes interview, godfather of hipsterdom, gopro, hits, hits movie, how to be a man, how to be a man movie, how to get rich in america in 30 easy steps, husbands and wives, queen of versailles, reggie watts, rooster new york, run ronnie run, slamdance, sophie can walk, steve durand, sundance, the brotherhood of the traveling rants, the death of cool, the queen of versailles, the trip, the trip movie, this is 40, vice, windy city heat
3 Comments
It's not hard for comedies to slip under the radar. Like any 'genre film', so many are pumped out each year that it's almost impossible to keep track of which ones are good. Unless something gets an alarmingly high rating on Rotten Tomatoes, or was made by people you trust no matter what the Tomatometer says, you probably aren't going to see it. And then you're going to forget it even existed. Here's ten great ones that probably passed you by.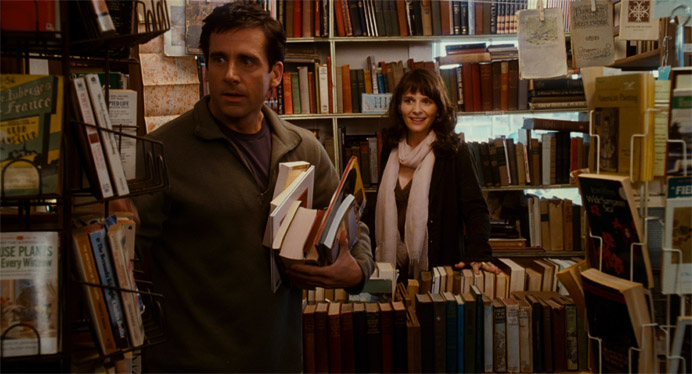 Dan in Real Life (2007) | Dir. Peter Hedges | 98 min. 
Continue reading →
Posted in

All Posts, Cody's Lists
Tagged

10 best comedies, 10 best movies you've never seen, 10 great comedies, 10 most underrated comedies, 10 underrated comedies, 40 year old virgin, adam carolla, adam larson broder, airplane, anthony abrams, best comedies, best comedies you've never seen, best movies you've never seen, big top pee-wee, bob odenkirk, bryan gordon, career opportunities, charles herman-wurmfeld, damsels in distress, dan in real life, david mamet, david steinberg, david wain, david zucker, evan almighty, funniest movies you've never seen, great comedies you've never seen, great movies you've never seen, herbert ross, hot shots, jennifer connelly, jerry zucker, jim abrahams, joe mantegna, john hughes, kids in the hall, little miss sunshine, magnolia, michael showalter, monty python, most underrated comedies, my blue heaven, naked gun, nora ephron, oleanna, paul reubens, paul thomas anderson, pee wee's big adventure, peter hedges, pieces of april, pumpkin, randal kleiser, rick moranis, rotten tomatoes, shel silverstein, smug film, smugfilm, stella, steve carrell, steve martin, team america, ten best movies you've never seen, the 40 year old virgin, the brothers solomon, the hammer, the state, the wrong guy, things change, todd solondz, tomatometer, top secret, underrated comedies, underrated comedy, underrated comedy movies, whit stillman, will arnett, will forte
4 Comments