Tag Archives:
cabin boy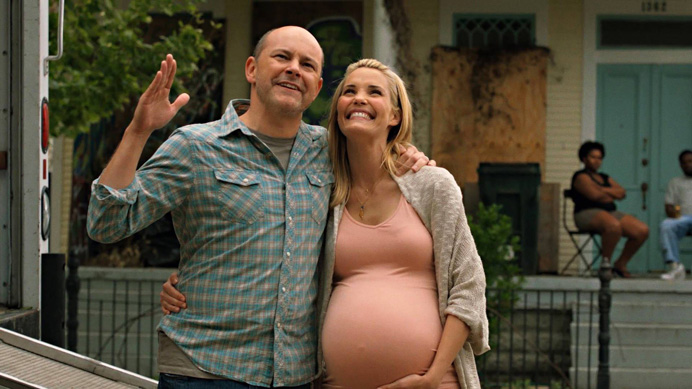 If that ain't masterful mise-en-scéne, I don't know what is.
Hell Baby (2013)
Written and Directed by Robert Ben Garant & Thomas Lennon
98 min.
Today's review was slated to be Blue Jasmine, because I saw that last week and I certainly have a lot to say about it (sorry, next Monday, I promise) but then I realized that I'd somehow forgotten to ever write about Hell Baby, which I saw a few weeks ago when it came out on VOD and enjoyed a great deal. I suppose I could've written about Hell Baby next week, and stuck to writing about Blue Jasmine today, but fuck it—the mere moment the words 'Hell Baby' were back in my head, I couldn't stop giggling. In fact, I'm still smiling, as I write this. And if that ain't the textbook sign of a perfect summer comedy (and of a more fun thing to write about) I don't know what is.
Continue reading →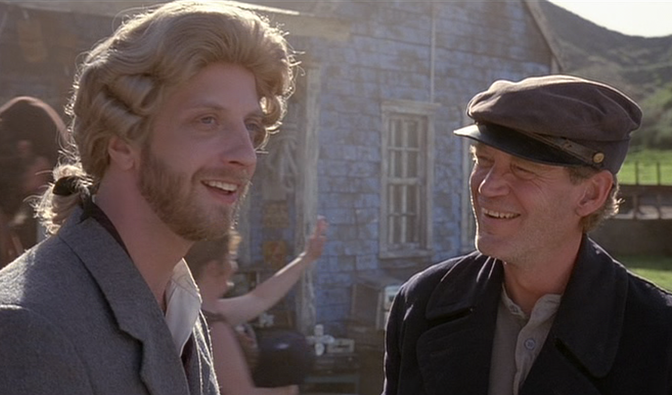 Just kidding. Don't watch Cabin Boy with your girl on Valentine's Day, dude. What the hell is wrong with you? Although, if she's down, marry her.
Disclaimer: Ladies, this list is written for the fellas, but that doesn't mean you shouldn't still read it. Totally still read it, and basically just choose whatever movie on here seems most up your alley, and make your guy procure it.
Continue reading →
Posted in

All Posts, Cody's Lists
Tagged

3-iron, 3-iron (2004), 3-iron movie, actually good romance movies, aki kaurismaki, best films to watch on valentine's day, buffalo 66, cabin boy, cody clarke, dreamers, films to watch on valentine's day, good films to watch on valentine's day, good romance movies, marriage italian style, marriage italian style 1964, marriage italian style movie, movies to watch on valentine's day, movies to watch on valentine's day list, movies to watch on valentine's day with your boyfriend, my boyfriend's back, my boyfriends back movie, never again, never again movie, never again movie review, romance, romantic, shadows in paradise, shadows in paradise 1986, smug film, smugfilm, the dreamers 2003, the dreamers movie, top films to watch on valentine's day, valentine's day, valentine's day movies, valentine's day movies list, vincent gallo, wanderlust, wanderlust movie, wanderlust movie review, wedding singer
3 Comments