Tag Archives:
creature from the black lagoon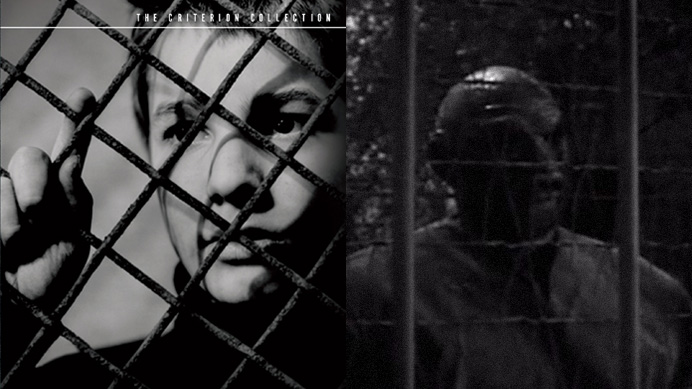 Bringing to Smug Film a project I started at Shot Context, in which I offer unusual and enriching double features.
At long last, our troubled protagonist—violent, family-less, unable to conform—shakes loose his pursuers. We lean forward in our seats. The ocean is before us; the black-and-white frame blanches in the unforgiving sunlight. Long a source of comfort for our hero, we are finally here. And the camera tightens on his face. A face defined by captivity, always hemmed in with fences and borders, sees the sea. But that's it. We can go no further. The journey is over. The end.
It's a curious, but perhaps not entirely unsurprising fact that little Antoine Doinel—director Francois Truffaut's alter ego—meets the same end that the Creature from the Black Lagoon did three years earlier. A close look at the films, and filmmakers, might account for this lovely synchronicity.
Continue reading →
Posted in

All Posts, John's Essays
Tagged

andre bazin, antoine doinel, creature from the black lagoon, francois truffaut, jack arnold, jean luc godard, jean vigo, john damico, l'atalante, proposed double feature, proposed double features, revenge of the creature, shot context, shotcontext, smug film, smugfilm, the 400 blows, the creature from the black lagoon, the creature walks among us, the gillman, zero de conduite
5 Comments