Tag Archives:
criterion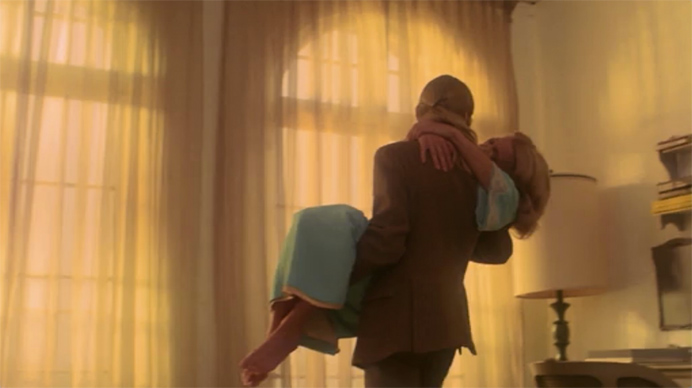 Pure cinematic honey.
A few days ago, I went to a one night only showing at BAM of Minnie & Moskowitz, one of my very favorite Cassavetes films. They're currently doing a 20-film retrospective, including some films of his that are long out of print on DVD (such as the aforementioned, which thankfully has recently become available on Netflix Instant in HD, after being on there for ages with probably the worst SD transfer I've ever seen in my life) and some that have never even been released on DVD in America (such as Love Streams). This goes on until the end of the month, so if you're in NYC, get your ass there. The prints are all gorgeous 35mm. Cassavetes really doesn't get enough credit for his colors, because on DVD, they tend to look muddy, but their subtle vibrance comes through wonderfully on film. (Here's hoping the recently announced Blu-Ray upgrades showcase them better.)
The film played perfectly well in a theater setting. The audience laughed at all the right moments, and genuinely so. I can't think of a single joke in it that fell flat. You would've sworn the film came out yesterday, rather than back in 1971. Like honey, time hasn't spoiled it whatsoever, and its sweetness hasn't diminished one bit.
Continue reading →
Posted in

All Posts, Cody's Essays
Tagged

austin powers, bam, blu-ray upgrade, cassavetes, cinematic shelf life, cody clarke, criterion, criterion collection, goldmember, john damico, love streams, minnie & moskowitz, minnie and moskowitz, movie shelf life, office space, parenthood, shelf life, smug film, smugfilm, sukiyabashi jiro, the hangover, the room, todd phillips, tokyo chorus, yasujiro ozu
3 Comments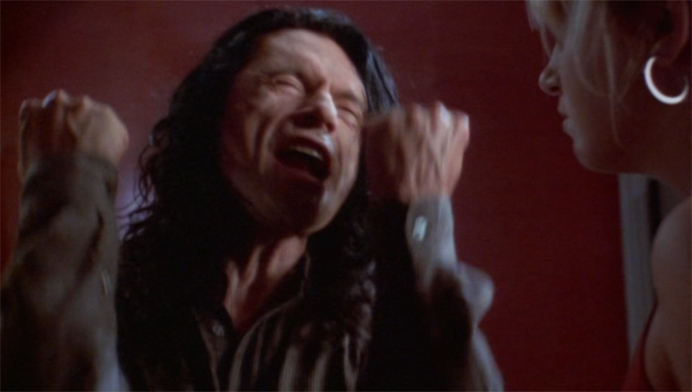 Do 'so bad it's good' movies, e.g., The Room or Troll 2, represent an ultimate artistic triumph, or a complete failure? – Scott F.
Editor's Note (12/4/14): We no longer answer movie questions through our advice column. We answer them in the mailbag segment of our podcast. Send them to Cody@SmugFilm.com and we will answer on the show!
Continue reading →
Posted in

Advice, All Posts
Tagged

advice column, armageddon, battleship, coen bros., coen brothers, criterion, criterion collection, danger: diabolik, film advice, gunslinger, inception, john damico, kitten with a whip, legend of dinosaurs, movie advice, mst3k, mystery science theater 3000, pauline kael, pauline kael essay, pauline kael trash, phase iv, revenge of the creature, rifftrax, rocketship x-m, rocky horror, rocky horror picture show, smug film, smugfilm, the amazing transparent man, the creature from the black lagoon, the green slime, the incredible melting man, the room, this island earth, troll 2
4 Comments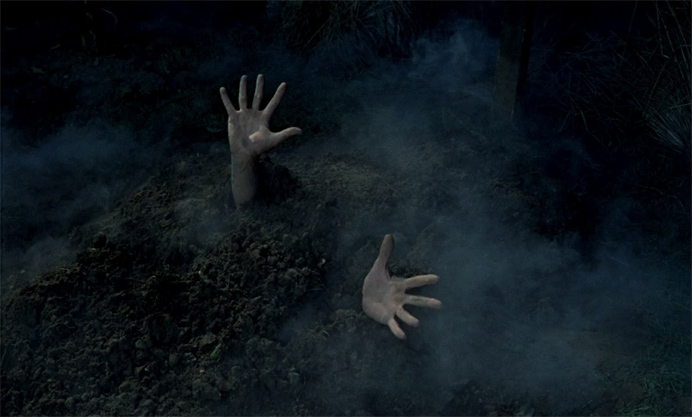 A gorgeous shot from The Plague of the Zombies (1966).
Now that Mad Men's back and I'm watching AMC, I keep seeing ads for The Walking Dead. I really, really, really don't like The Walking Dead.
Even setting aside its dubious social politics, I think it's thoughtless and ugly and boring. It has a routine as codified and rigid as Scooby Doo, but instead of that show's good-natured-if-dull hippyism, it's got nothing but contempt for its characters and audience. It's a death march to samesy gore scenes in which the human body pulls apart as easily as tissue paper full of spaghetti sauce. I'm not impressed, and I resent it.
Continue reading →
Posted in

All Posts, John's Lists
Tagged

10 audacious zombies, 10 best zombie films, 10 best zombie movies, alien, andrew parkinson, best zombie movie, best zombie movies, black christmas, blind dead, bob clark, brian yuzna, bride of re-animator, carnival of souls, criterion, criterion collection, dan o'bannon, danny trejo, dayo f the dead, dead & buried, dead and buried, deathdream, flannery o'conner, gary sherman, george romero, gloria katz, grapes of death, hammer horror, henry portrait of a serial killer, homecoming, i was a teenage zombie, i was a teenage zombie music video, i zombie, i zombie the chronicles of pain, joe dante, john damico, john elias michalakis, john gilling, jorge grau, les revenants, let sleeping corpses lie, levar burton, lucio fulci, mad men, made in u.s.a., made in usa, mariel hemingway, masters of horror, messiah of evil, night of the living dead, pinhead, plague of the zombies, return of the living dead, return of the living dead 3, return of the living dead iii, rise of the zombies, robin campillo, ron shusett, scooby doo, scooter mccrae, shatter dead, smug film, smugfilm, syfy channel original, syfy original, ten best zombie films, ten best zombie movies, the 10 best zombie films, the 10 best zombie movies, the beyond, the deer hunter, the monkey's paw, the plague of the zombies, the walking dead, troma, troma films, vietnam war, willard huyck, zombie movies, zombie movies 2012
5 Comments