Tag Archives:
eadweard muybridge zoopraxographer watch online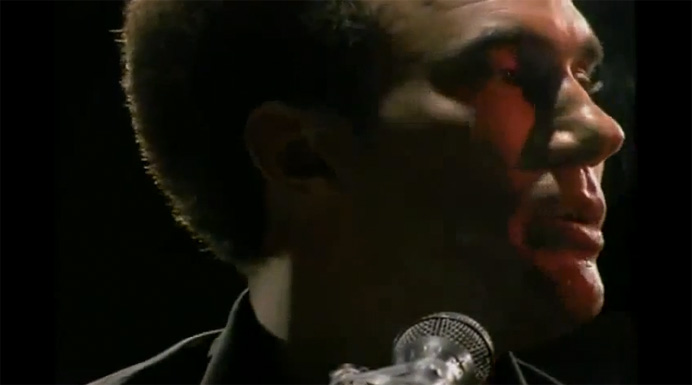 A Huey P. Newton Story (2001)
It's sort of hard to remember now how difficult it used to be to watch movies. You, like I, may have foggy memories of a bygone era when you had to go to movies, or work around their timetables on TV, or cruise through seedy rental houses. But the bad old days are over and I for one have no nostalgia. We're blessed. Hell, I have a hard drive that just a few years ago would've probably been one of the most impressive rare film archives in the state. Our access to previously unavailable or underavailable films is dizzying.
Ubu, The Internet Archive, Dailymotion, The Warner Archive. Use 'em all, love 'em all. But the king of the mountain is still YouTube. There are untold thousands of rare film on YouTube. Let's check a few out:
Continue reading →
Posted in

All Posts, John's Lists
Tagged

10 best movies you've never seen, 10 great movies you've never seen, 84 charlie mopic, 84c mopic, a huey p newton story, a huey p newton story watch online, alan schneider, apocalypse now, best movies you've never seen, best youtube movies, bong joon-hoo, charles burnett, chimes at midnight, citizen kane, cockroach, dailymoton, dan o'bannon, dean stockwell, eadweard muybridge, eadweard muybridge zoopraxographer, eadweard muybridge zoopraxographer watch online, fay andersen, frank perry, great youtube movies, huey p newton story, huey p newton story watch online, incoherence, incoherence episode 1, john damico, john pilger, joon-ho bong, ladybug ladybug, ladybug ladybug movie, memories of murder, morgan fisher, mother, movies you've never seen, nat turner, nat turner a troublesome property, orson welles, orson welles sketchbook, patrick sheane duncan platoon, return of the living dead, return of the living dead workprint, roger guenveur smith, roger gueverner, sergio leone, smug film, smugfilm, snowpiercer, spike lee, the good teh bad and the ugly american cut, the good the bad and the ugly, the good the bad and the ugly the american cut, the good the bad and the ugly the us cut, the host, the internet archive, the orson welles sketchbook, the return of the living dead, the return of the living dead workprint, the warner archive, thom andersen, ubu, vietnam the quiet mutiny, who's afraid of virginia woolf, who's afraid of virginia woolf the original cast recording, youtube movies
4 Comments