Tag Archives:
elvis native american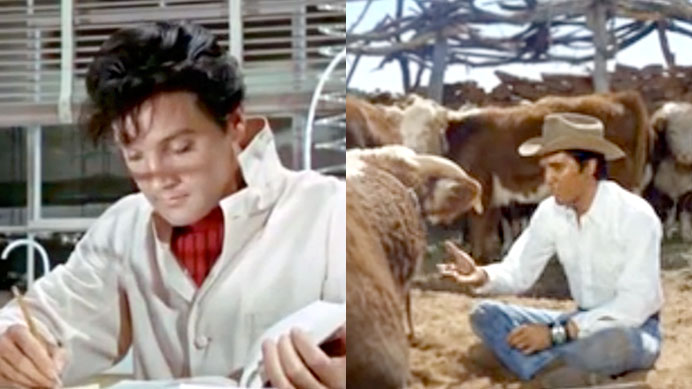 When I first mentioned to Cody that I was going to start this project, his immediate reaction was "Have you seen Clambake!?" The title alone was enough to sell me, but no, I had not heard of this gloriously titled film. Cody couldn't really remember what Clambake was about, just that it's bizarre and fun, so all I could hope and expect was that it was just Elvis hangin' all day at a sweet ass clambake, full of bikini-clad revelers, Beach Boys ripoff songs, and clams a-bakin'.
Well, I wasn't too far off. Little did I know the horror that was lurking around the corner, though…
Posted in

All Posts, Jenna's Reviews
Tagged

All I Needed Was The Rain, Beach Boys, Bill Bixby, Burgess Meredith, But You Don't Know Me, Clambake, clams a-bakin, Colonel Tom Parker, Confidence, Douglas Henderson, Drunk Elvis, Elvis, Elvis Arizona, Elvis brawling, elvis florida, Elvis herd cattle in a cadillac, elvis indian, Elvis kissing every girl, Elvis movie review, Elvis movie reviews, elvis native american, Elvis Presley, elvis presley movie review, Elvis Presley movie reviews, Elvis Rodeo, Elvis sexism, Flaming Star, Follow That Dream, Gary Merrill, GI Blues, Goop, Hey Hey Hey, James Gregory, Jenna Does Elvis, jenna ipcar, Jenna's Reviews, Joan Blondell, Kissin' Cousins, L. Q. Jones, Navajo, Priscilla Presley, Quentin Dean, Racism, Shelley Fabares, Stay Away Joe, Susan Trustman, Terry Gilliam, The Prince and the Pauper, Will Hutchins
5 Comments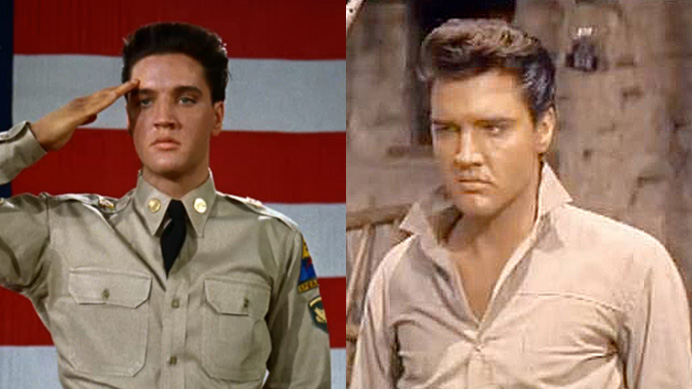 When we last spoke I'd seen King Creole, a movie I greatly enjoyed. After King Creole, Elvis was shipped off to the army, his mother died, he met his future wife Priscilla, and he picked up an unhealthy addiction to barbiturates. Couple that with John Lennon's famous "Elvis died when he went into the army" quote, and it seemed I might be in for a precipitous  drop in quality.
I was feeling optimistic though—the last two were fun, and while none of the films so far has been life-alteringly great, none of it's been unwatchable either. Granted, my tolerance for the unwatchable is notoriously high, but still—so far, this journey has quite honestly been slightly better than anticipated.
Posted in

All Posts, Jenna's Reviews
Tagged

cowboy elvis, cowboys and indians, dog fight, dolores del rio, Elvis, elvis affairs, elvis army, elvis germany, elvis indian, Elvis movie reviews, elvis native american, Elvis Presley, Elvis Presley movie reviews, Elvis review, elvis western, Flaming Star, frank sinatra, frankfort special, G.I. Blues, Jailhouse Rock, Jenna Does Elvis, jenna ipcar, Jenna's Reviews, juliet prowse, King Creole, kiowa elvis, lili taylor, Loving You, river phoenix, smug film, soldier elvis, western elvis, wooden heart
8 Comments