Tag Archives:
Elvis presley review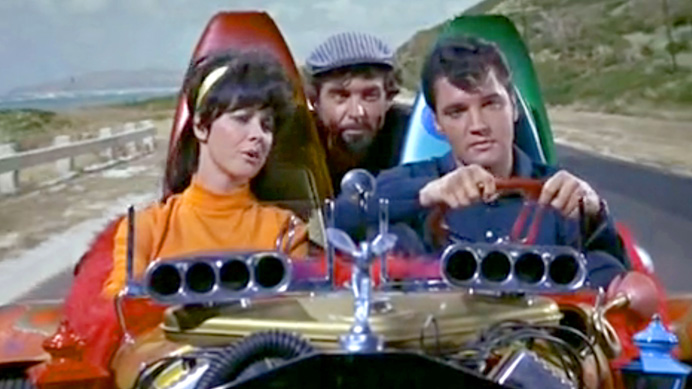 Easy Come, Easy Go (1967) | 95 min.
Lieutenant Ted Jackson (Elvis) is about to be discharged from the Navy after serving his country as a "frogman"—aka, a guy who dives for mines. While out on a mission, a civilian speedboat with three bikinied ladies and a guy, Gil (Skip Ward) who looks like a real life Ken doll, decide to just hang around. Dina (Pat Priest) a bikini-clad blonde, dares Gil to dive down there too and take a photo of what they're doing. 
Posted in

All Posts, Jenna's Reviews
Tagged

a hard day's night, Annette Day, Art House Elvis, City By Night, Dick Van Dyke British accent, Dodie Marshall, Double Trouble, Double Trouble review, Easy Come Easy Go, Easy Come Easy Go Review, Elvis, Elvis Antwerp, Elvis diver, Elvis Navy, Elvis Presley, Elvis presley review, Elvis scuba diver, Elvis Treasure chest, European Elvis, Frank McHugh, Hal B Wallis, Hippie Commune, Jenna Does Elvis, John Williams, Jr, Ken Doll, Mod Elvis, Norman Rossington, Old McDonald Had A Farm, Pat Harrington, Pat Priest, Skip Ward, The Bends, The Wiere Brothers, Wheel of Women, Yoga Elvis, Yoga Is As Yoga Does, You Gotta Stop
2 Comments