Tag Archives:
eternal sunshine of the spotless mind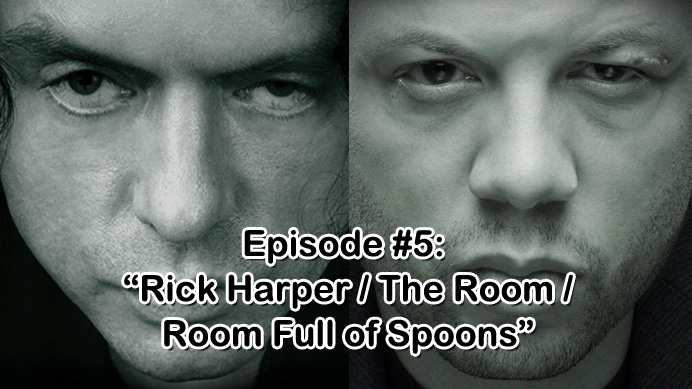 51:18 | View on iTunes | Download Mp3
On this episode, Jenna Ipcar and I are joined by Rick Harper, producer and director of the upcoming documentary on the cult film The Room, Room Full of Spoons. We discuss both films, his personal experiences with Tommy Wiseau and Greg Sestero, and answer some questions from mailbag. This episode also contains a free DVD giveaway, so be sure to listen! Five lucky listeners will each win a DVD of The Room. The instructions on how to win are in the episode.
If you have a movie-related question you'd like answered on the show, leave it in the comments or email us at Podcast@SmugFilm.com.
If you enjoy the podcast, be sure to subscribe on iTunes, and leave a rating and a comment on there as well. Doing this helps us immensely as far as our ranking on there, which is what allows people to be able to discover us. Word of mouth is always best of all though, so spread the word!
Movie Stuff Referenced in this Episode:
Continue reading →
Posted in

All Posts, Podcast Episodes
Tagged

casablanca, citizen kane, Cleopatra, cody clarke, dogville, eternal sunshine of the spotless mind, fast and furious 6, godfather, Godfather 2, goodfellas, Greg Sestero, Honeymoon in Vegas, jenna ipcar, Joe's Apartment, John Carter, Justin Long, kurochka, kurochka clothing, magnolia, Mother May I Sleep With Danger, Pacific Heights, pacific rim, Raisin in the Sun, Resident Evil, rick harper, Room Full of Spoons, Samurai Cop, scott pilgrim vs the world, smug film, smugfilm, The Big Hit, The Disaster Artist, the room, the room documentary, tommy wiseau, troll 2
1 Comment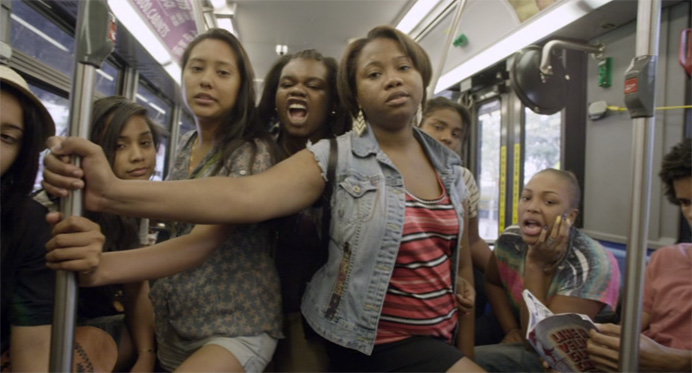 The We and the I (2012)
Directed by Michel Gondry
Written by Michel Gondry, Jeff Grimshaw, and Paul Proch
103 min.
Spoiler free.
It's kinda unfair for me to call this his best film yet, because I haven't seen every one of his films. Gondry is one of those directors where everyone knows his name, but few have seen more than a couple of his movies, and would be surprised to hear he's made 10 in the last 13 years:
Human Nature (2001)
Eternal Sunshine of the Spotless Mind (2004)
Dave Chappelle's Block Party (2005)
The Science of Sleep (2006)
Be Kind Rewind (2008)
The Thorn in the Heart (2009)
The Green Hornet (2011)
The We and the I (2012)
Is the Man Who Is Tall Happy? (2013)
Mood Indigo (2013)
I've seen almost all of them, though. The only one I haven't seen is The Thorn in the Heart, not counting the two I can't see, since they haven't, as of yet, had much of a release: Is the Man Who Is Tall Happy? and Mood Indigo.
All this to say, I'm at least more qualified than most to make this statement. Especially since I've even heard of this movie, which is an impressive feat in and of itself that sets me apart from everyone else on this planet.
Continue reading →
Posted in

All Posts, Cody's Reviews
Tagged

be kind rewind, brian depalma, bully, bully documentary, carrie, cody clarke, dave chappelle's block party, eternal sunshine of the spotless mind, human nature, is the man who is tall happy, jeff grimshaw, michel gondry, mood indigo, paul proch, pauline kael, smug film, smugfilm, the green hornet, the science of sleep, the thorn in the heart, the we and the i, the we and the i movie, the we and the i review, we and the i, we and the i movie, we and the i review
Leave a comment