Tag Archives:
ethan coen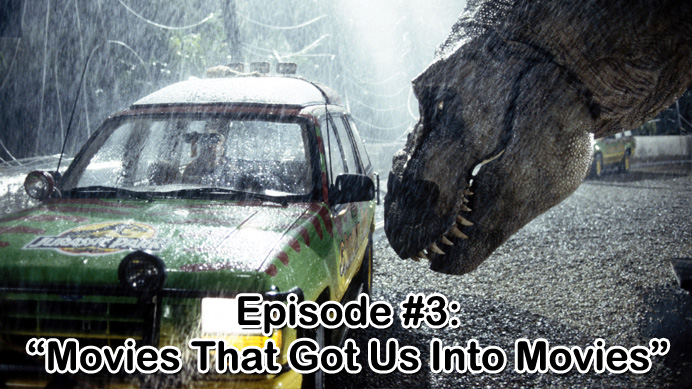 1:15:47 | View on iTunes | Download Mp3
On this episode, I am joined by fellow Smug Film contributors John D'Amico and Jenna Ipcar. We discuss the movies that got us into movies, and were our gateway into obsession. As always, we go on tangents along the way, take a quick break for a movie joke by comedian Anthony Kapfer, and then close the show with questions from our mailbag.
If you have a question for the show, leave it in the comments or email us at Podcast@SmugFilm.com.
If you enjoy the podcast, be sure to subscribe on iTunes, and leave a rating and a comment on there as well. Doing this helps us immensely as far as our ranking on there, which is what allows people to be able to discover us. Word of mouth is always best of all though, so spread the word!
Movie Stuff Referenced in this Episode:
Continue reading →
Posted in

All Posts, Podcast Episodes
Tagged

2001, 2001 a space odyssey, 29 days later, a clockwork orange, a hard day's night, alan mehrez, albert magnoli, alfred hitchcock, aliens, altered states, anthony kapfer, anthony kapfer comedian, apollo 13, back to the future, batman, batman begins, batman tv show, battlestar galactica, big, blake edwards, bloodsport 2, bloodsport ii, blow, blue velvet, breakfast at tiffany's, breakfast on pluto, brian depalma, bryan singer, buckaroo banzai, casablanca, christian nyby, christopher nolan, chuck russell, cody clarke, commando, danny boyle, david cronenberg, dawn of the dead, dawson's creek, death wish, detour, disco pigs, do the right thing, don hartman, don siegel, donnie darko, ed wood, edgar g. ulmer, edgar wright, eric rohmer, ernest b schoedsack, ethan coen, fargo, ferris bueller's day off, film joke, film jokes, film podcast, forrest gump, francis ford coppola, frank oz, geoff murphy, george romero, going home, groundhog day, hal ashby, handbuilt city, handbuiltcity.org, harold and maude, harold ramis, herbert b. leonard, holiday affair, howard hawks, irvin s. yeaworth, irvin s. yeaworth jr., james bridges, james cameron, jaws, jenna ipcar, joe vs. the volcano, joel coen, john badham, john carney, john damico, john ford, john g. avildsen, john hughes, john patrick shanley, joseph kosinski, jurassic park, ken loach, ken russell, king kong, kirsten sheridan, krzysztof kieslowski, kurt neumann, lee unkrich, lost, lost highway, magnolia, manhunter, mark l. lester, marnie, merian c. cooper, miami vice, michael curtiz, michael mann, mike's murder, movie joke, movie jokes, movie podcast, mystery science theater 3000, nashville, neil jordan, network, night of the living dead, o brother where art thou, o' brother, on the edge, paul thomas anderson, pauline at the beach, pee wee's big adventure, peewee's big adventure, peggy sue got married, penelope spheeris, penny marshall, peter yates, plan 9 from outer space, podcast, podcast ad, podcast advertising, princess bride, pulp fiction, purple rain, quentin tarantino, raising arizona, rambo, rambo; first blood part ii, red eye, ricahrd lester, richard donner, richard kelly, rob reiner, robert altman, robert zemeckis, rocky, ron howard, rushmore, saved by the bell, saving private ryan, scarface, seinfeld, shaun of the dead, sidney lumet, smug film, smug film podcast, smugfilm, smugfilm podcast, spike lee, sponsor a podcast, stand by me, stanley kubrick, star trek, stephen lisberger, steven spielberg, sunshine, ted demme, ted kotcheff, the adventures of buckaroo banzai across the 8th dimension, the big lebowski, the birds, the blob, the blob remake, the boondock saints, the breakfast club, the decalogue, the fly, the fly remake, the friends of eddie coyle, the goonies, the handbuilt city, the lone ranger, the princess bride, the terminator, the thing from another world, the usual suspects, the wind that shakes the barley, the wonder years, thief, tim burton, toy story 3, tron, tron legacy, troy duffy, under siege 2, under siege 2: dark territory, upstream, upstream john ford, w.d. richter, wargames, wayne's world, wes anderson, wes craven, what about bob, where art thou?, who framed roger rabbit, zack snyder
Leave a comment
There is a moment in Fargo (I'll never stop talking about Fargo) that makes me die with laughter every single time I watch it. The movie is packed with black comedy and irony and brilliant deadpans (the license plate joke, holy shit) and some basic but perfect physical gags (Jean Lundegaard bursting out of the shower draped in its curtain like a kid in a homemade ghost costume), but I ain't talking abaout all that stuff. I'm talking about the stills above. This moment seems to be more of an editorial in-joke than an actual written joke, but of course you never can tell with the Coen brothers. After Jean's dad and Stan Grossman and Jerry discuss the plot's central ransom over breakfast, Jerry is at the counter. The beaming cashier asks how Jerry's meal was. After he answers rather shortly, he comes back with an affable "How you doin'" and when it cuts back to her, we see her cock her head to the side before it cuts again. All she does is cock her head to the side. No response, no change in expression, just a slight pitch. It's hilarious. It's insanely funny.
Continue reading →
Posted in

Alex's Essays, All Posts
Tagged

15 minute rule, 50/50 rule, airplane, alex hiatt, an american werewolf in london, andrew nichol, breaking bad, cody clarke, coen brothers, compliance, david lynch, ethan coen, fargo, fight club, fright night, from dusk till dawn, get him to the greek, greg deliso, guillermo del toro, hostel, in time, inland empire, iron man, jean lundegaard, joel coen, ki-duk kim, kim ki duk, life is beautiful, life of pi, lords of salem, louis ck, mike stoklasa, moon, night of the comet, oblivion, p.t. anderson, pacific rim, paul thomas anderson, premium rush, pt anderson, roberto benigni, roderick jaynes, sam raimi, saving private ryan, saw, schindler's list, shaun of the dead, slither, smug film, smugfilm, source code, spider-man 3, spiderman 3, spring summer fall winter and spring, stan grossman, stanley kubrick, steven spielberg, stir of echoes, structural humor, texas chainsaw massacre, the burbs, the dark knight, the evil dead, the hangover, the lords of salem, the room, the texas chainsaw massacre, tremors, troll 2, tucker and dale vs. evil, twin peaks, united 93, wild at heart
15 Comments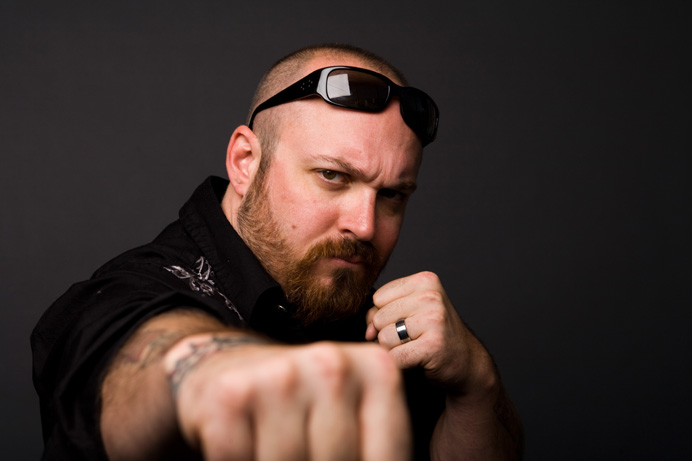 Troy Duffy, director of a 'cool', albeit awful, movie.
'Coolness' is hard to define, as it should be.  I suspect it's difficult because coolness is an X factor.  It's the swagger generated by the totality of a bunch of compartmentalized variants or something.  It's also because coolness is not a science, it's a feeling.  However, like most things, although it can't be defined, it can be explained.  And, contrary to popular belief, explaining it is fun.  It doesn't 'kill it' as so many pseudo-smart, sanctimonious anti-thought peddlers would have you believe.
Continue reading →
Posted in

All Posts, Greg's Lists
Tagged

10 awful movies, 10 cool movies, 9 songs, a delicious batman smoothie, a serious man, african queen, amelie, awful movies, big lebowski, blade runner, blood simple, blow, blue valentine, bob dylan, boondock saints, brick, bridge over the river kwai, casablanca, christopher nolan, cool movies, danny boyle, dark knight, delicious batman smoothie, derek cianfrance, donnie darko, ethan coen, fargo, first person, fog of war, freaks and geeks, gates of heaven, go, goodfellas, greg deliso, guy ritchie, inception, insheeption, intolerable cruelty, jean pierre jeunet, joel and ethan coen, joel coen, last tango in paris, lawrence of arabia, looper, michelle williams, mr. death, neil diamond, no country for old men, noah wyle, overnight, overnight troy duffy, pulp fiction, rian johnson, richard kelly, roderick jaynes, ryan gosling, seth rogen, signs, smug film, smugfilm, snatch, southland tales, the african queen, the big lebowski, the boondock saints, the box, the bridge over the river kwai, the dark knight, the fog of war, the ladykillers, the thin blue line, thin blue line, trainspotting, troy duffy, undeclared, wendy and lucy, woody harrelson
29 Comments