Tag Archives:
foreign parts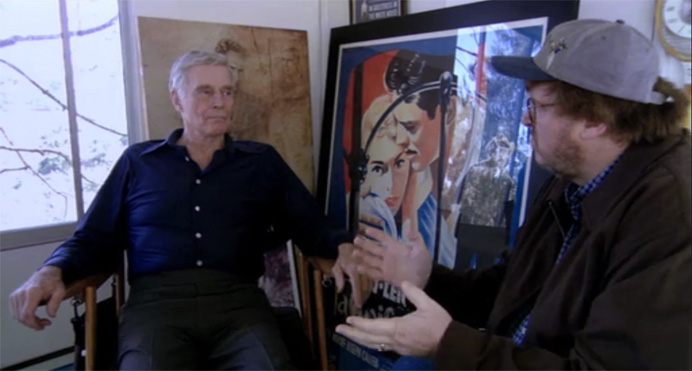 Michael Moore, being repulsive. That was not intended as a dig at his physicality. He'd be repulsive even if he looked like Kat Dennings. Okay, maybe not then, but you get the point.
What is a documentary?
I know that may seem like kind of a ridiculous, pretentious question to ask, especially right off the bat of an essay or whatever, but I don't mean it like that. I'm absolutely serious, and it's an entirely valid question. What the fuck is one? I don't think we really know. I mean, we know 'em when we see 'em I guess. Basically, they're movies about real life. Nothing staged. Except interviews, of course. Interviews are, by their very nature, extremely staged and controlled and can very easily be manipulated by both the interviewer and the editor, but those get a pass, I guess. (As do dramatic reenactments, which can be very misleading, but are thought of as okay for some reason.) I think we can all agree though that documentaries definitely must not have a script that people are following. That's for sure. Well—except of course in the case of a sort of monologue through-line or whatever. The documentarian gets a pass on having a script. Even if it's way subjective. Man, this is getting contradictory. And confusing. And gross.
Continue reading →
Posted in

All Posts, Cody's Essays
Tagged

2016: obama's america, an inconvenient truth, cody clarke rehearsals, documentaries, documentary, foreign parts, frederick wiseman, god hates fags, kevin smith, loose change, michael moore, nancy ivers: 21L, netflix longies, paradise lost, paradise lost trilogy, rehearsals, rehearsals cody clarke, smug film, smugfilm, westboro baptist church, what is a documentary
4 Comments
This is basically the opposite of my Netflix Quickies series. Instead of movies I picked randomly on Netflix Instant that I tried for a few minutes and hated, these are ones I fell in love with and watched all of. So definitely check them out.
By the way, these are all documentaries, because for some reason the only stuff I've given five stars on Netflix lately have been docs. Just been really lucky with them, I guess.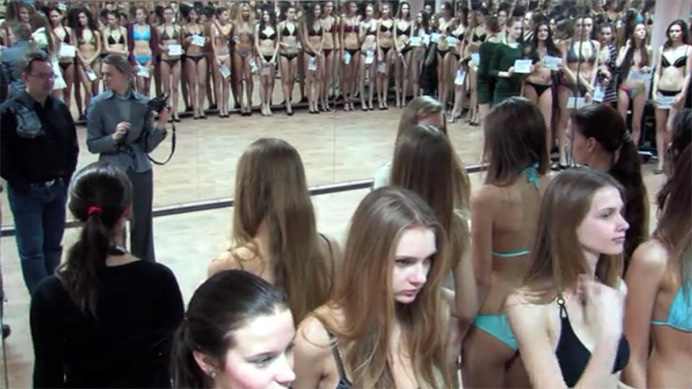 Girl Model (2011)
Directed by David Redmon and Ashley Sabin
78 min.
Continue reading →
Posted in

All Posts, Cody's Reviews
Tagged

ashley sabin, best documentaries netflix, best netflix docs, best netflix documentaries, best netflix movies, borat, david mamet, david redmon, down syndrome doc, down's syndrome, down's syndrome doc, foreign parts, girl model, hoarders, i like killing flies, irn triangle, j.p. sniadeki, kenny shopsin, kumare, lars von trier, lost in trnaslation, monica & david, monica and david, netflix docs, netflix documentaries, netflix longies, netflix quickes, penn & teller, penn & teller's bullshit, penn & teller: bullshit, penn and teller, penn and teller's bullshit, penn and teller: bullshit, phil spector, russian modeling, shopsin, shopsin's, the celebration, thomas vinterberg, verena paravel, vikram gandhi, what to wtach on netflix, willets point
3 Comments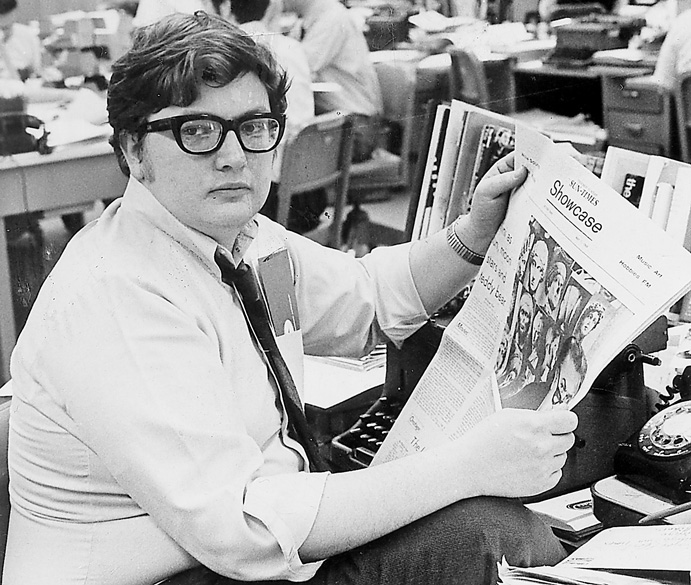 R.I.P. Robert Joseph Ebert. June 18, 1942 – April 4, 2013
Today, John D'Amico was supposed to wax poetic about obscure zombie movies. That piece has been moved to next week. I don't think anyone wants to read about zombie movies right now, or read about anything to do with movies, for that matter, unless it has to do with Roger Ebert. At least, I certainly don't.
I expect that over the next few days, weeks, months, I will binge on everything Ebert. Episodes, books, interviews, etcetera. That's the kind of death this is. A death where you are left speechless and searching, grasping for the artist's soulful air as though it will wisp away into the ether if you don't. But of course, it won't. It will live on forever, and there is all the time in the world to experience and re-experience it. But the impulse is unavoidable.
Continue reading →
Posted in

All Posts, Cody's Essays
Tagged

armond white, brown bunny, caps for sale, chantal akerman, cody clarke, elvis mitchell, foreign parts, frederick wiseman, gene siskel, hollywood, indiewood, jack white, john damico, manohla dargis, meg white, michael jackson, mister rogers, new guard, old guard, pauline kael, promises written in water, rehearsals, rip roger ebert, roger ebert, roger ebert dead, roger ebert death, roger ebert died, roger ebert eulogy, shirley clarke, shredder, siskel, smug film, smugfilm, the brown bunny, the white stripes, tom ford, verena paravel, vincent gallo, wet hot american summer, xhamster, yogi berra
3 Comments