Tag Archives:
gavin mcinnes movie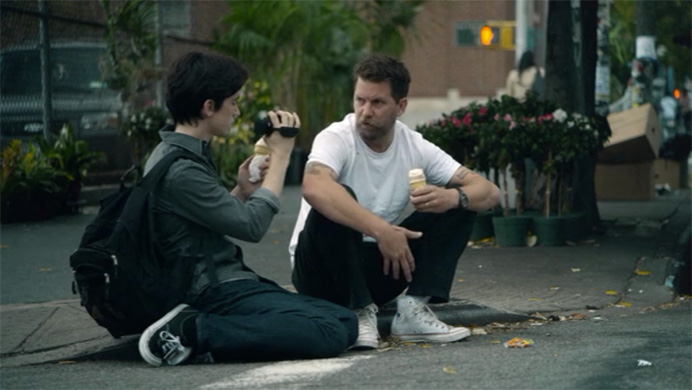 How to Be a Man (2013)
Directed by Chadd Harbold
Written by Bryan Gaynor, Chadd Harbold, and Gavin McInnes
Story by Chadd Harbold
85 min.
Mild spoilers ahead.
I love me some Gavin McInnes. From his appearances on Red Eye, to his pieces for Taki Mag, to his YouTube shorts, to his standup, to his book, to his previous feature-film, The Brotherhood of the Traveling Rants, I'm certainly a fan of his work, and a fan of him as a person, too—when I interviewed him here last year, he was a delight. Sweet and honest and gracious, the polar opposite of what his detractors might expect him to be based on his brash demeanor and polarizing views on all things life. I see him as a living embodiment of the phrase 'warts and all', and an inspiration to anyone who holds honesty as a virtue. A man as man 'might be and ought to be', to borrow a Rand-ism.
All this to say, I have a knot in my stomach as I write this review, because I have a duty to be honest here—a duty as a critic, of course, but also, a duty to Gavin and all that he stands for. He would not want me to sugarcoat my feelings on this film just because I like him. That would not be very manly of me. And so, here goes.
I did not like this movie.
Continue reading →
Posted in

All Posts, Cody's Reviews
Tagged

albert brooks, bryan gaynor, chadd harbold, cody clarke, derrick comedy, edmond, eric schaeffer, fall 1997, fall movie, ferris bueller's day off, gavin mcinnes, gavin mcinnes movie, how to be a man, how to be a man film, how to be a man movie, how to be a man movie review, how to be a man review, jody hill, lost in america, mikey and nicky, mystery team, planes trains and automobiles, red eye gavin mcinnes, red eye with greg gutfeld, riding the bullet, roger dodger, smug film, smugfilm, taki mag, the breakfast club, the brotherhood of the traveling rants review the brotherhood of the traveling rants
2 Comments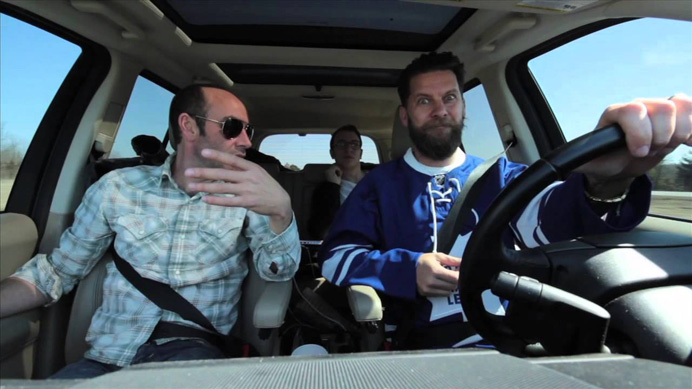 The Brotherhood of the Traveling Rants (2013)
Directed by Steve Durand, Bryan Gaynor, Gavin McInnes
68 min.
Most of the people reading this probably have no idea who Gavin McInnes is. My first introduction to him was through his weird penis. I'm a big fan of Terry Richardson's photography, and many years ago I saw a couple photos by him of some guy with pointy facial hair and a very pointy foreskin. These photos forever stuck with me, and it wasn't until about a year ago that I saw this mystery man again, on Red Eye with Greg Gutfeld. Turns out the pointy foreskin man is a smart and funny writer and comedian who has a lot of great outside-of-the-box opinions on stuff. And now, with this movie, I've been surprised by him once again—the man has some serious acting and filmmaking chops.
The Brotherhood of the Traveling Rants is one of those sorta-documentaries containing some real scenes and some fake scenes. This kind of gimmick is usually annoying and unsettling, because you never really have a sure foothold, and you spend the duration of the film trying to deduce what's real and what's fake rather than just following the actual story. This film gets that, though. The switch-offs between real and fake here are so goddamn tongue-in-cheek and good spirited that by the end, the whole damn thing approaches transcendence, satisfying both your funny bone and your heartstrings in ways you will never have thought possible from what is essentially a standup comedy film.
Continue reading →
Posted in

All Posts, Cody's Reviews
Tagged

brian posehn, brotherhood of the traveling rants, brotherhood of the traveling rants review, brotherhood of the traveling rants trailer, bryan gaynor, cody clarke, comedians of comedy, gavin mcinnes, gavin mcinnes movie, maria bamford, michael winterbottom, patton oswalt, red eye, red eye with greg gutfeld, rick alverson, smug film, smugfilm, steve durand, terry richardson, the brotherhood of the traveling rants, the brotherhood of the traveling rants review, the brotherhood of the traveling rants trailer, the comedians of comedy, the comedy, the ring, the trip, zach galifianakis
4 Comments