Tag Archives:
independence day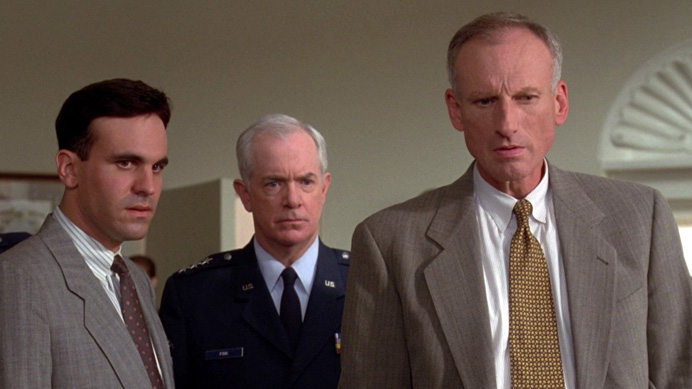 Greg DeLiso: Why are all of these cool people dying?  Harold Ramis right after Philip Seymour Hoffman and Bob Casale from Devo, and now, a guy I'm ashamed to say I did not know the name of.  But, his face, his voice, and his performances were a huge part of my childhood.
Independence Day was a huge theater going experience for me as a kid.  My mom took me one Summer afternoon when I was ten years old, and it was like my The Day the Earth Stood Still or The Blob—a fun excursion into the bigness of movies, the kind of stuff Spielberg and Scorsese talk about from their youth.
Continue reading →
Posted in

All Posts, Cody's Essays, Greg's Essays
Tagged

30 rock, al pacino, austin pendleton, bob casale, bradley whitford, carlitos way, cat's eye, cody clarke, david paymer, devo, greg deliso, harold ramis, independence day, james rebhorn dead, james rebhorn death, james rebhorn eulogy, james rebhorn tribute, jurassic park, little fockers, marisa tomei, martin scorsese, meet the fockers, meet the parents, my cousin vinny, my fellow american, philip seymour hoffman, r.i.p. james rebhorn, rip james rebhorn, s blank check, scent of a woman, seinfeld, shadows and fog, silkwood, sleepwalk with me, smug film, smugfilm, steven spielberg, the blob, the day the earth stood still, the game, the matrix, tom mccarthy
Leave a comment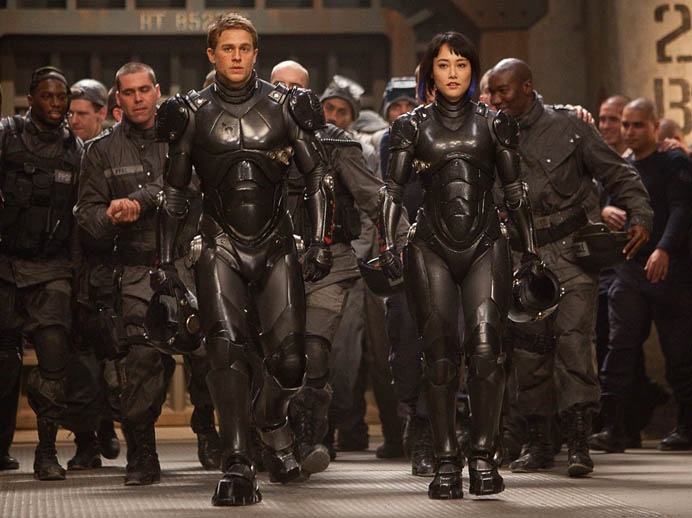 These characters are so. Fucking. Boring.
Pacific Rim (2013)
Directed by Guillermo del Toro
Written by Travis Beacham & Guillermo Del Toro
131 min.
Warning: spoilers ahead.
2013 was supposed to be the year that saved big screen science fiction. When this summer's lineup began filling out, I had more anticipation for this movie season than I'd had in years. Names were popping up like Blomkamp, del Toro, Shyamalan (fuck the haters), Abrams, Cuarón, Wright (and Pegg and Frost), and startlingly, there seemed to be more original properties on the horizon than sequels/adaptations: Elysium, After Earth, Gravity, Pacific Rim, Oblivion, Ender's Game, Star Trek Into Darkness, The World's End, etcetera. From what I saw of the trailers, these movies didn't look like your typical disaster porn invasion movies, á la, Battle: Los Angeles or Transformers (except Pacific Rim, though its premise justifies, and even necessitates it) nor were they part of the insufferably relentless deluge of Marvel/DC sequels and spinoffs (except Into Darkness, whose trailers gave it the tone of a Dark Knight movie; y'all looking forward to Thor: The Dark World?). I loved the designs I saw in the Oblivion trailer, I liked the visual approaches of After Earth and Ender's Game, and I love the idea of Sandra Bullock leading a stranded-in-space drama.
Continue reading →
Posted in

Alex's Reviews, All Posts
Tagged

after earth, alfonso cuaron, armageddon, avatar, battle: los angeles, burn gorman, charlie day, chekhov's gun, elysium, ender's game, gravity, greg deliso, guillermo del toro, hellboy 2, idris elba, independence day, it's always sunny in philadelphia, j.j. abrams, m. night shyamalan, neill blomkamp, neon genesis evangelion, nick frost, oblivion, pacific rim, pacific rim bad, pacific rim review, pan's labyrinth, simon pegg, star trek into darkness, star wars, starship troopers, the dark knight, the devil's backbone, the matrix, the terminator, the worlds end, thor: the dark world, tom cruise, transformers, travis beacham
5 Comments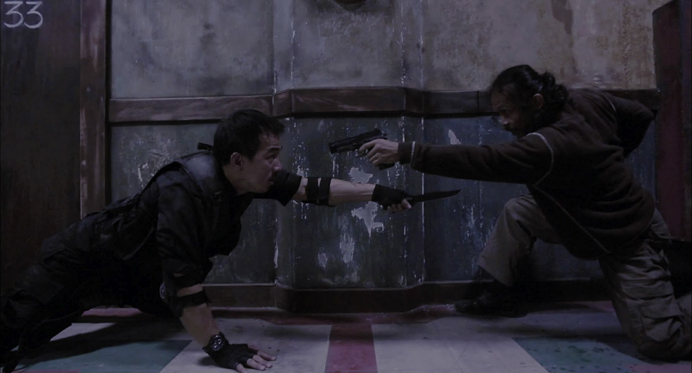 Any recent good overlooked action movies? I liked The Raid but haven't seen much else worth a damn. – John T.
John D'Amico: Short answer: yes. Long answer: yes yes yes yes yes yes yes yes yes.
Editor's Note (12/4/14): We no longer answer movie questions through our advice column. We answer them in the mailbag segment of our podcast. Send them to Cody@SmugFilm.com and we will answer on the show!
Continue reading →
Posted in

Advice, All Posts
Tagged

advice column, battleship, chaser, dredd, film advice, film recommendations, first blood, free movie advice, free movie recommendation, independence day, indiana jones, john damico, movie advice, movie recommendations, oldboy, paul verhoeven, rambo, running scared, the expendables, the good the bad and the weird, the raid, the raid: redemption, undisputed, undisputed 2, undisputed 2: last man standing, undisputed 3, undisputed 3: redemption, undisputed ii: last man standing, undisputed iii: redemption, universal soldier, universal soldier: day of reckoning, universal soldier: regeneration, verhoeven
Leave a comment