Tag Archives:
indiana jones 4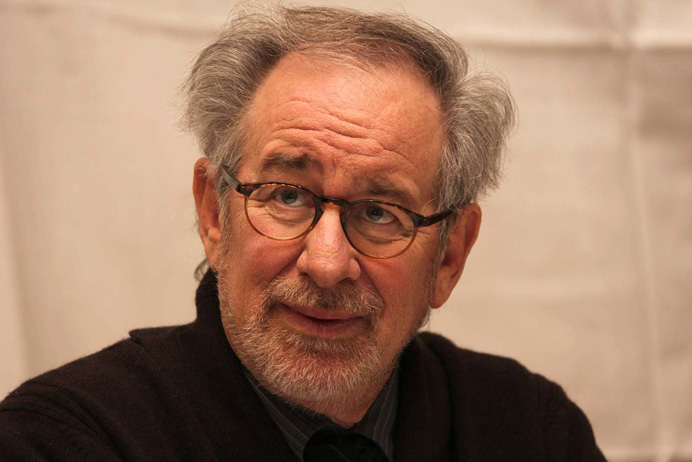 I'm not really sitting with you right now, Steven Spielberg, but I want to be.  There's really nothing I could think of that would be more of an achievement.  To be honest, I don't think about your movies enough anymore, and I don't reference you enough in my pieces on this site.  It's because talking about you is kind of old hat.  You are unequivocally the most successful, and the most household name-y of any movie director in history.  You created my childhood, and millions upon millions of other childhoods.  Your name had as much market value in the 80s and 90s as McDonald's and Reebok.  (I made that last sentence up but it sounds real!)
So anyway, yeah, I'm sitting here (not really) with the most iconic living legend filmmaker of all time, Steven Spielberg:
Continue reading →
Posted in

All Posts, Greg's Interviews
Tagged

1941, always, amblin', amistad, animaniacs, back to the future, batteries not included, brian de palma, buffalo 66, catch me if you can, catherine zeta jones, dr. strangelove, duel, fake henrik zetterberg, greg deliso, holly hunter, indiana jones, indiana jones 4, james fargo, john goodman, jurassic park, jurassic park 2, leonardo dicaprio, martin scorsese, matt stone, saving private ryan, schindler's list, smug film, smugfilm, steven spielberg, steven spielberg interview, sugarland express, the goonies, the lost world, the matrix, the sugarland express, the terminal, three o'clock high, trey parker, universal studios
2 Comments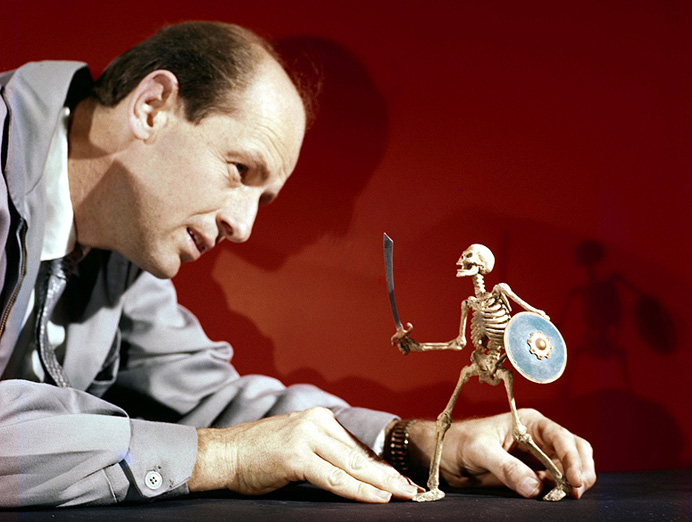 The late, great Ray Harryhausen. (1920-2013)
When I was a little kid my grandpa showed me King Kong, the 1933 one.  King Kong doesn't look real, but it looks good, because it looks right.  Looking 'right' is the key.
Special effects are perhaps film's biggest point of separation from the other arts.  In literature, if you want a monster in your story, you just describe it.  But a movie has to convince you what you're looking at is real, even when you're looking at the most not real things humans can dream up.  This takes a perfect synthesis of human imagination, technology, and innovation.
Continue reading →
Posted in

All Posts, Greg's Essays
Tagged

2001 a space odyssey, animatronics, avatar, cgi, citizen kane, e.t., et, forrest gump, george lucas, indiana jones, indiana jones 4, indiana jones and the kingdom of the crystal skull, jason and the argonauts, jaws, king kong, king kong 2007, king kong remake, kingdom of the crystal skull, orson welles, practical effects, raiders of the lost ark, ray harryhausen, roger ebert, spartacus, special effects, stanley kubrick, star wars, stop motion animation, terminator 2, the magnificent ambersons, titanic, young indiana jones
Leave a comment