Tag Archives:
kill bill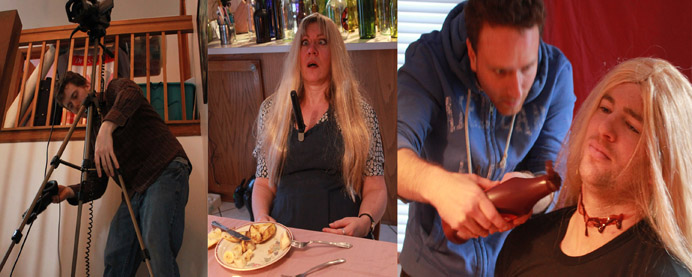 https://www.youtube.com/watch?v=eHahJ_OYmz0
I've told this story a billion times so this time I'm going to try to include some more details.  When my late grandpa, Tom Easton, was ten years old, he saw Fantasia in the theater.  He always wanted to be a cartoonist but his dad was cold and distant and thought cartoons were for kids and no way to make a living.  But despite that lack of encouragement, Tom did some cool things.  He avoided combat in the Korean War by teaching art on base and drawing army posters.
Continue reading →
Posted in

All Posts, Greg's Essays
Tagged

100 best movies of all time, adam mckay, afi, afi 100 best movies, back to the future, close encounters of the third kind, david way, duel, freddy got fingered, greg deliso, hectic knife, indiana jones, indiegogo, james earl jones, jaws, jurassic park, kill bill, king kong, peter litvin, plan 9 from outer space, raising arizona, rob fortucci, robert mckee, roger ebert, signs, smug film, smugfilm, star wars, steven spielberg, syd field, the velvet autumn, tobe hooper, tom easton, tom green, tremors, wet hot maerican summer, will ferrell
5 Comments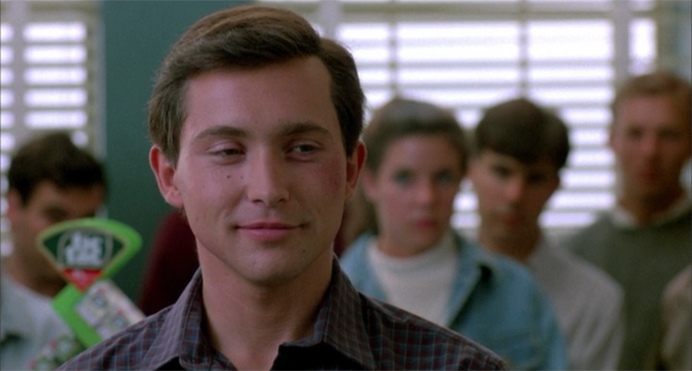 Three O'Clock High (1987)
Directed by Phil Joanou
Written by Richard Christian Matheson & Thomas E. Szollosi
101 min.
Spoiler-free (is the way to be!)

I hadn't heard of this one until Greg mentioned it in his Husbands essay. And then the title kept swimming around in my head after that, for some reason. And then about a week ago, I was scrolling through the guide on my TV, and bam, there it was, about to start, on one of the movie channels. So I DVR'd it. (When the universe strongly suggests, through synchronicity, that I watch something, I abide, like a good little God-in-embryo.)
Continue reading →
Posted in

All Posts, Cody's Reviews
Tagged

3 o clock high, 3 o'clock high, airheads, cody clarke, dog day afternoon, husbands, jeffrey tambor, kill bill, philip baker hall, richard christian matheson, scott pilgrim, scott pilgrim versus the world, scott pilgrim vs the world, smug film, smugfilm, squid and the whale, tangerine dream, thomas e. szollosi, three o clock high, three o'clock high
5 Comments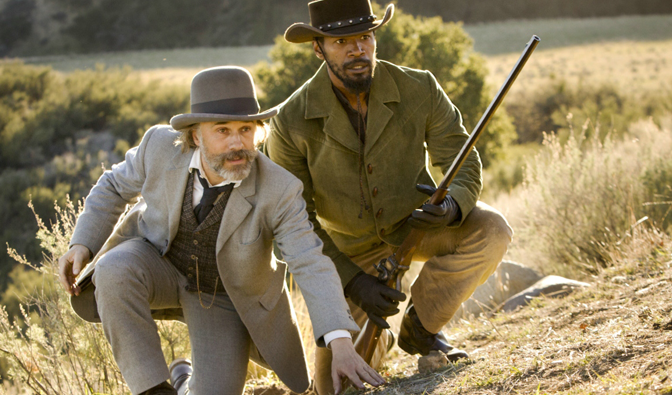 Look, I'm not saying that Django Unchained is a bad movie. Or that Pulp Fiction is either. They're both good movies. Tarantino has never made a bad movie. The good parts of any one of his films always seem to outweigh the bad—the two with the strongest good-to-bad-part ratios being Inglourious Basterds and Jackie Brown. Those two are damn near perfect. All the others are either 'very good' (Kill Bill Vol. 1 and 2, From Dusk Till Dawn, True Romance) or just 'good' (Reservoir Dogs, Pulp Fiction, Death Proof, Django Unchained). And Death Proof is a bit more solid than Django in my opinion, therefore, Django is his worst since Pulp Fiction.
Continue reading →
Posted in

All Posts, Cody's Reviews
Tagged

best worst tarantino, christoph waltz, cody clarke, death proof, django unchained, django unchained review, django unchained worst movie, django unchained worst tarantino movie, from dusk till dawn, hostel, inglourious basterds, jackie brown, jamie foxx, kill bill, kill bill vol 1, kill bill vol 2, m. night shyamalan, pulp fiction, reservoir dogs, review, signs, smug film, smugfilm, the happening, the protector, true romance, worst tarantino movie, wost tarantino film
8 Comments