Tag Archives:
Kissin' Cousins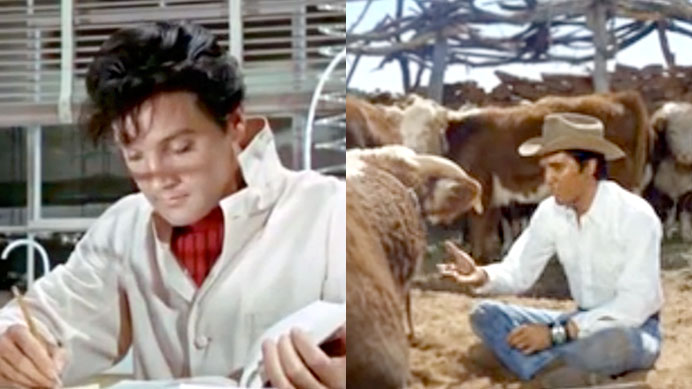 When I first mentioned to Cody that I was going to start this project, his immediate reaction was "Have you seen Clambake!?" The title alone was enough to sell me, but no, I had not heard of this gloriously titled film. Cody couldn't really remember what Clambake was about, just that it's bizarre and fun, so all I could hope and expect was that it was just Elvis hangin' all day at a sweet ass clambake, full of bikini-clad revelers, Beach Boys ripoff songs, and clams a-bakin'.
Well, I wasn't too far off. Little did I know the horror that was lurking around the corner, though…
Posted in

All Posts, Jenna's Reviews
Tagged

All I Needed Was The Rain, Beach Boys, Bill Bixby, Burgess Meredith, But You Don't Know Me, Clambake, clams a-bakin, Colonel Tom Parker, Confidence, Douglas Henderson, Drunk Elvis, Elvis, Elvis Arizona, Elvis brawling, elvis florida, Elvis herd cattle in a cadillac, elvis indian, Elvis kissing every girl, Elvis movie review, Elvis movie reviews, elvis native american, Elvis Presley, elvis presley movie review, Elvis Presley movie reviews, Elvis Rodeo, Elvis sexism, Flaming Star, Follow That Dream, Gary Merrill, GI Blues, Goop, Hey Hey Hey, James Gregory, Jenna Does Elvis, jenna ipcar, Jenna's Reviews, Joan Blondell, Kissin' Cousins, L. Q. Jones, Navajo, Priscilla Presley, Quentin Dean, Racism, Shelley Fabares, Stay Away Joe, Susan Trustman, Terry Gilliam, The Prince and the Pauper, Will Hutchins
5 Comments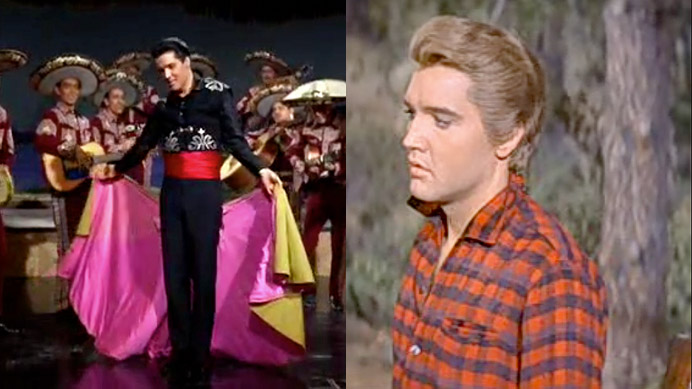 I can see the boardroom meeting now:
"Listen men, we need a fresh spin for these Elvis movies. Cranking out '[insert occupation] Elvis' films three times a year is all good and fine, but we need to be one step ahead—this rustling overseas from England is making me nervous."
"Well sir, themes are still popular, and heck, if it ain't broke, why fix it? Why, the solution is more themes, of course!"
Cut to: Fun In Acapulco.
Posted in

All Posts, Jenna's Reviews
Tagged

a hard day's night, Alejandro Rey, arthur o'connell, Blonde Elvis, Dr. No, Elsa Cárdenas, Elvis, Elvis banned from Mexico, Elvis double, Elvis matador, Elvis movie reviews, Elvis Presley, elvis presley movie review, Elvis review, Eric Zolov, Fun In Acapulco, G.I. Blues, Glenda Farrell, Jenna Does Elvis, jenna ipcar, Jenna's Reviews, King Creole, Kissin' Cousins, La Quebrada, Lee Marvin, Maureen Reagan, Mexico hates Elvis, monty python, New York Times Film Reviews, Paint Your Wagon, Pamela Austin, raising arizona, Refried Elvis: The Rise of the Mexican Counterculture, ronald reagan, smug film, Twin Elvis, Ursula Andress, Yvonne Craig
5 Comments