Tag Archives:
marc cantone interview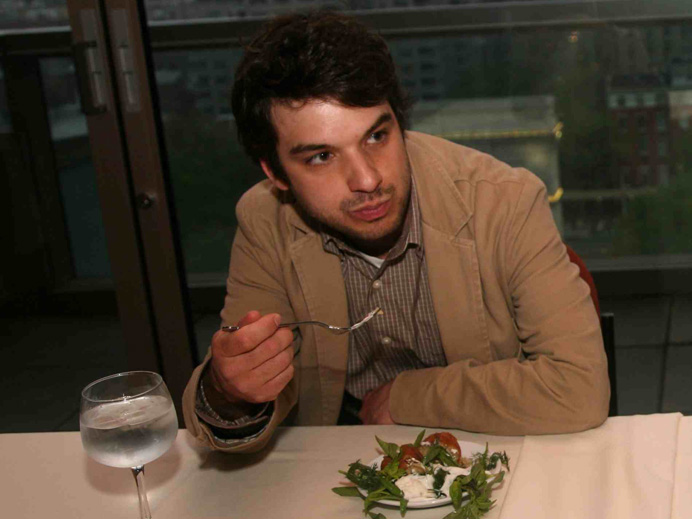 A couple weeks ago I wrote about my films Shredder and Rehearsals going up on IndieFlix, and since then I've been exploring their library. 'Library' isn't even a good enough word for it—it's an absolute treasure trove of under the radar, wholly independent films that you'd never come across anywhere else. Not all of them are good, but there are absolute gems to be found, such as my favorite discovery so far, a 35-minute documentary called Bowling Blind.
The film is about a blind bowling league that bowls in the basement of a housing building for the blind in Manhattan. If you enjoy light, honest documentaries about colorful characters, you'll definitely like it. It's a very warm movie, suitable for any age.
Recently I had the opportunity to sit down and chat with the director, producer, and cameraman of the film, Marc Cantone:
Continue reading →
Posted in

All Posts, Cody's Interviews
Tagged

amf bowling centers, big star documentary, bill cosby, blind bowling, blind bowling movie, bowling blind movie, cody clarke, drew dinicola, frederick wiseman, free indieflix, free indieflix trial, harmony korine, high school, high school documentary, hoop dreams, indieflix, jeff kreines, kristie lutz, marc cantone, marc cantone interview, mister lonely, not safe for work, not safe for work web series, rehearsals cody clarke, rjd2, robert yula, salesman, seventeen documentary, seventeen movie, smug film, smugfilm, sony vx2000, sound and fury, sprout, sprout network, steve james, stevie, the city and horses, the cosby show
Leave a comment