Tag Archives:
mccabe and mrs. miller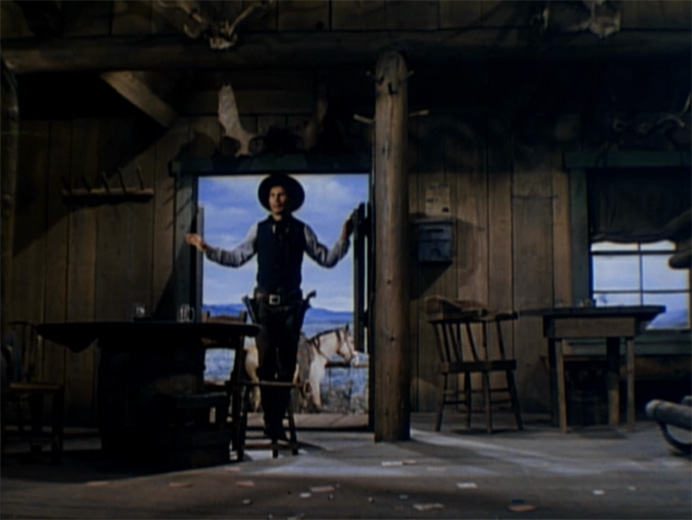 Shane (1953)
Directed by George Stevens
Screenplay by A.B. Guthrie Jr.
Additional Dialogue by Jack Sher
Based on the novel by Jack Schaefer
My great fear—and sadly this is true—is the possibility, however remote, that I'll get sucked through time into a distant and shattered future where I'll be forced to rebuild human civilization. Digging through our fallen society's vast underground archives, I alone would have to bridge eons of cultural distance and reintroduce art to a numbed world.
Where do you begin? How do you introduce someone to rock and roll? What captures the essence of the form? What is the most rock and roll album? Sticky Fingers? Born To Run? Rubber Soul? I could never decide. What is the most modernist novel? What is the most Shakespearian of Shakespeare's plays? What is the most sitcom sitcom? It's a series of Sophie's choices, each more stressful than the last.
But in this complicated world, one thing is clear:
Shane is the most western western.
Continue reading →
Posted in

All Posts, John's Reviews
Tagged

a.b. guthrie jr., anthony mann, best western, best western movie, brandon de wilde, casablanca, cavalry trilogy, forbidden planet, george stevens, gunfighter, high noon, hud, jack schaefer, jack sher, jacques tourneur, jimmy stewart, joey starrett, john ford, man from del rio, mccabe and mrs. miller, my darling clementine, naked spur, rio grande, rubber soul, shakespeare, shane, shane movie, shane movie review, sticky fingers, the gunfighter, the naked spur, the ox-bow incident, the searchers, thunder road, wichita, wyatt earp
3 Comments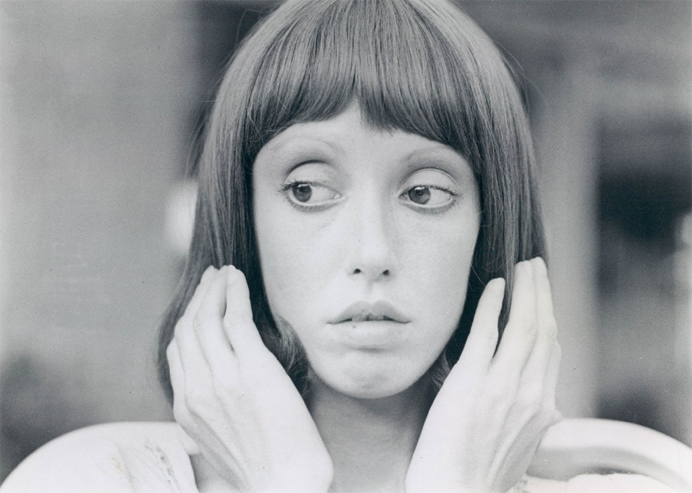 By and large, the film community has a frustrating habit of undervaluing some of our less conventional actresses. Great talents like Viveca Lindfors, Alfre Woodard, and Catherine Burns tend to promise more than they're ever really allowed to deliver. We embrace the hell out of our oddball actors like Walken, Goldblum, and Buscemi (and with good reason, what a harvest of incredible parts those three yield), but it seems to me that things are tougher out there for a woman who's not conventional enough to be a romantic lead.
So, I'd like to take a moment here and profess my appreciation for one of the rare talents of all of cinema, a woman who, despite major criticism, consistently gave some of the best and most memorable performances in film history.
Continue reading →
Posted in

All Posts, John's Essays
Tagged

3 women, a saucer of loneliness, alfre woodard, alfred hitchcock, alien, annie hall, arthur c. clarke, arthur c. clarke the star, bedtime stories, bernice bobs her hair, brewster mccloud, bud cort, buffalo bill and the indians, catherine burns, christian bale, christopher walken, faerie tale theatre, falconetti, frankenweenie, funny games, jeff goldblum, joan of arc, lillian gish, mccabe and mrs. miller, michael murphy, naomi watts, nashville, paul simon, popeye, razzie, rene auberjonois, robert altman, sally kellerman, shelley duvall, steve buscemi, susanne lothar, tall tales and legends, the birds, the children's hour, the shining, the star, theodore sturgeon, thieves like us, time bandits, twilight zone, veronica cartwright, viveca lindfors, william wyler
8 Comments