Tag Archives:
meet the parents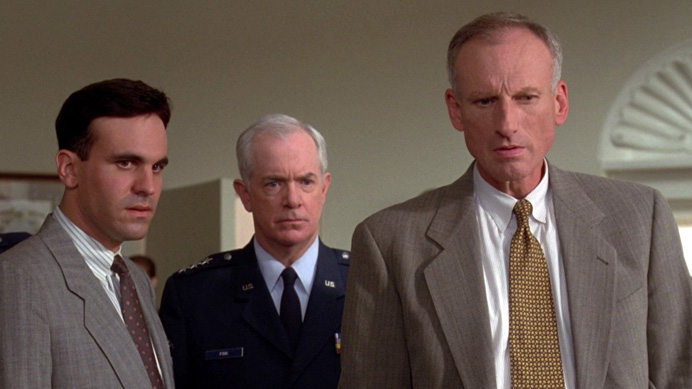 Greg DeLiso: Why are all of these cool people dying?  Harold Ramis right after Philip Seymour Hoffman and Bob Casale from Devo, and now, a guy I'm ashamed to say I did not know the name of.  But, his face, his voice, and his performances were a huge part of my childhood.
Independence Day was a huge theater going experience for me as a kid.  My mom took me one Summer afternoon when I was ten years old, and it was like my The Day the Earth Stood Still or The Blob—a fun excursion into the bigness of movies, the kind of stuff Spielberg and Scorsese talk about from their youth.
Continue reading →
Posted in

All Posts, Cody's Essays, Greg's Essays
Tagged

30 rock, al pacino, austin pendleton, bob casale, bradley whitford, carlitos way, cat's eye, cody clarke, david paymer, devo, greg deliso, harold ramis, independence day, james rebhorn dead, james rebhorn death, james rebhorn eulogy, james rebhorn tribute, jurassic park, little fockers, marisa tomei, martin scorsese, meet the fockers, meet the parents, my cousin vinny, my fellow american, philip seymour hoffman, r.i.p. james rebhorn, rip james rebhorn, s blank check, scent of a woman, seinfeld, shadows and fog, silkwood, sleepwalk with me, smug film, smugfilm, steven spielberg, the blob, the day the earth stood still, the game, the matrix, tom mccarthy
Leave a comment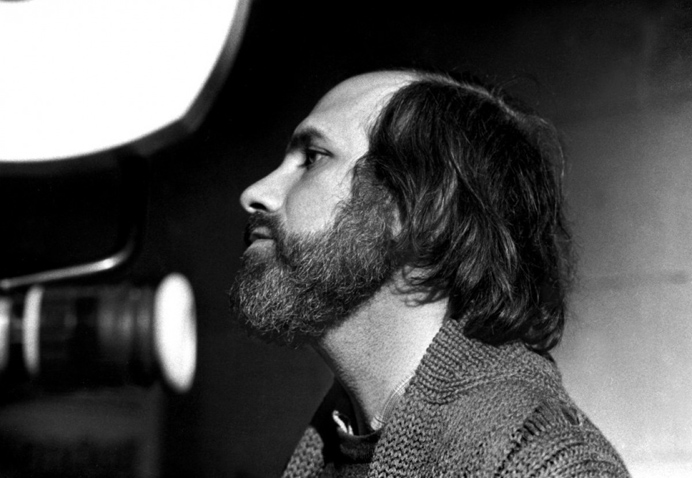 When I was in junior high school, Scarface was the most talked about movie in the hallways.  It was 2000, and those hallways were a reflection of the culture at large.  One time a kid asked me, "Who directed Scarface, Scorsese?"  He had never heard of Brian De Palma.
There's a popular book called Easy Riders, Raging Bulls.  It's a gossipy, oral history of 60s and 70s American movies.  In the back of the book, they summarize the directors integral to the movement and give a filmography for each. Spielberg, Coppola, Scorsese, Lucas, and Malick are featured, but not Brian De Palma—despite being mentioned heavily in the book.  You'd think the guy that gave Robert De Niro his first on-screen appearance (The Wedding Party, 1969) and gave him steady work way before Scorsese ever did, would be important enough to mention.
Continue reading →
Posted in

All Posts, Greg's Essays
Tagged

660124: the story of an ibm card, a hard day's night, adaptation, alfred hitchcock, analyze this, antonioni, apocalypse now, barry sanders, battleship potempkin, be black baby, blow out, blow up, body double, bonfire of the vanities, boogie nights, brazil, brian de palma, brian de palma filmography, brian de palma retrospective, brian depalma, brian depalma filmography, brian depalma retrospective, bruce springsteen, carlitos way, carrie, casualties of war, coppola, courtney cox, danny devito, david koepp, david lynch, dionysus in 69, dr. strangelove, dressed to kill, easy rider, easy riders raging bulls, eraserhead, fangoria, femme fatale, francis for coppola, freaks and geeks, gary sinise, george lucas, get to know your rabbit, goodfellas, greetings, greg deliso, head, help!, hi mom, hitchcock, home movies, icarus, joe montana, joe piscopo, john c. reilly, john carpenter, john lithgow, josh hartnett, jurassic park, jurassic park 2, keith gordon, kims video, king of comedy, kirk douglas, knocked up, kundun, lucas, lynchian, martin scorsese, meet the parents, melanie griffith, michael j fox, mission impossible, mission to mars, obsession, orson wells, p.j. soles, passion, paths of glory, phantom of the paradise, pj soles, pulp fiction, quentin tarantino, rachel mcadams, raising cain, rear window, redacted, rio bravo, robert deniro, robert mckee, sanke eyes, sarah lawrence, scarface, scorsese, sean penn, show me a strong town and i'll show you a strong bank, sisters, smothers brothers, smug film, smugfilm, sopranos, spielberg, split diopter lens, starman, steven spielberg, tarantino, taxi driver, teh fury, the black dahlia, the departed, the godfather, the king of comedy, the lost world, the mission, the thing, the untouchable, the wedding party, tom cruise, tom hanks, touch of evil, william finley, wise guys, woodstock, woton's wake
4 Comments