Tag Archives:
no country for old men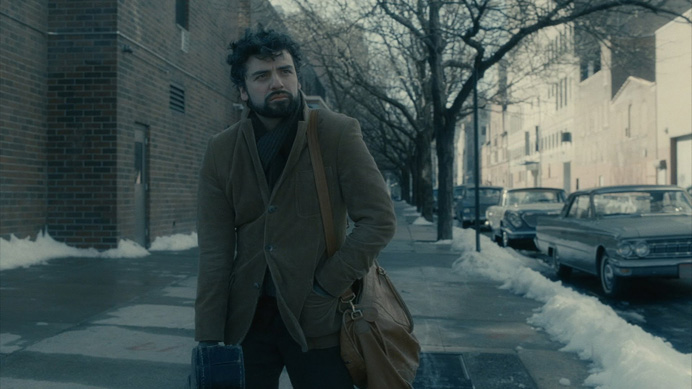 Inside Llewyn Davis (2013)
Written and Directed by Joel & Ethan Coen
104 min.
Some spoilers ahead.
Inside Llewyn Davis is a frustrating movie. It's difficult to know how to approach it. Going in, you either know something about the folk music scene of NYC in the early 1960's, or you don't—and either way seems to handicap a viewer looking to make sense out of the film. Those who have a familiarity with the subject will be running through their head for facts, looking for characters who correspond to real people, wondering 'Will Dylan be in this?' They will be distracted, and in the end, it will not be a very rewarding experience. On the other hand, those who go in blind will probably get lazy and blame their misunderstanding of the film on their ignorance of the subject, thinking it to be full of inside jokes.
If you can somehow make it past that built-in obstacle course, you'll be able to view the film for what it is—another Coen Brothers film about a cosmic circle. A man, standing still (a la Ray from Blood Simple, H.I. McDunnough from Raising Arizona, Jerry Lundegaard from Fargo, Barton Fink, The Dude) while at the same time, going on an adventure (Tom Regan from Miller's Crossing, Rooster Cogburn from True Grit, Llewelyn Moss—practically sharing the first name of our main character—from No Country For Old Men, Ulysses Everett McGill from O Brother, Where Art Thou?—literally sharing the first name as our other main character, a cat).
Continue reading →
Posted in

All Posts, Ned's Reviews
Tagged

barton fink, blood simple, carey mulligan, coen brothers, ed crane, ethan cohen, fare thee well, fargo, gorfrein, h.i. mcdunnough, hudsucker proxy, inside llewyn davis analysis, inside llewyn davis essay, inside llewyn davis explained, inside llewyn davis movie review, inside llewyn davis review, jerry lundegaard, joe coen, just timberlake, llewelyn moss, miller's crossing, ned martin, no country for old men, norville barnes, o brother where art thou, raising arizona, rooster cogburn, the dude, the hudsucker proxy, the man who wasn't there, tom regan, true grit, ulysses everett mcgill
5 Comments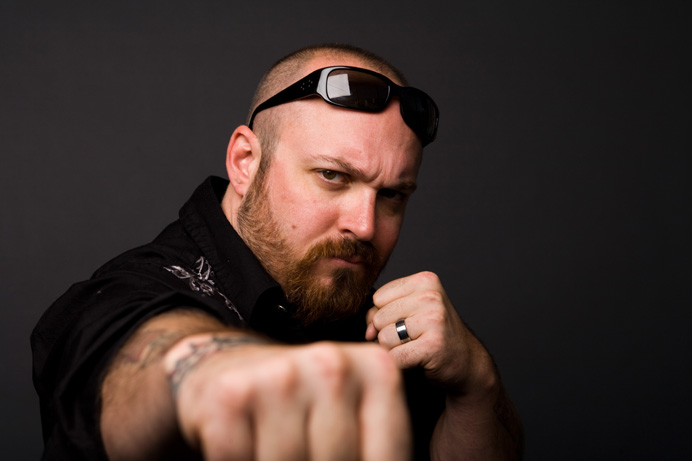 Troy Duffy, director of a 'cool', albeit awful, movie.
'Coolness' is hard to define, as it should be.  I suspect it's difficult because coolness is an X factor.  It's the swagger generated by the totality of a bunch of compartmentalized variants or something.  It's also because coolness is not a science, it's a feeling.  However, like most things, although it can't be defined, it can be explained.  And, contrary to popular belief, explaining it is fun.  It doesn't 'kill it' as so many pseudo-smart, sanctimonious anti-thought peddlers would have you believe.
Continue reading →
Posted in

All Posts, Greg's Lists
Tagged

10 awful movies, 10 cool movies, 9 songs, a delicious batman smoothie, a serious man, african queen, amelie, awful movies, big lebowski, blade runner, blood simple, blow, blue valentine, bob dylan, boondock saints, brick, bridge over the river kwai, casablanca, christopher nolan, cool movies, danny boyle, dark knight, delicious batman smoothie, derek cianfrance, donnie darko, ethan coen, fargo, first person, fog of war, freaks and geeks, gates of heaven, go, goodfellas, greg deliso, guy ritchie, inception, insheeption, intolerable cruelty, jean pierre jeunet, joel and ethan coen, joel coen, last tango in paris, lawrence of arabia, looper, michelle williams, mr. death, neil diamond, no country for old men, noah wyle, overnight, overnight troy duffy, pulp fiction, rian johnson, richard kelly, roderick jaynes, ryan gosling, seth rogen, signs, smug film, smugfilm, snatch, southland tales, the african queen, the big lebowski, the boondock saints, the box, the bridge over the river kwai, the dark knight, the fog of war, the ladykillers, the thin blue line, thin blue line, trainspotting, troy duffy, undeclared, wendy and lucy, woody harrelson
29 Comments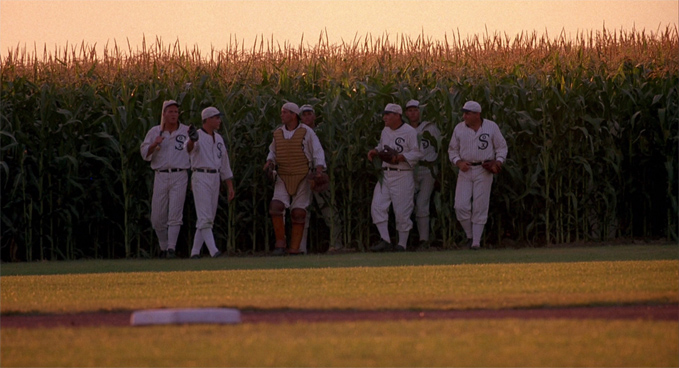 A movie.
Security camera footage is not a movie, but screened at a film festival with a name like 'Big Brother's Kung Fu Grip' (or some artsy crap) it is.  Andy Warhol filming the Empire State Building for nine hours is a movie—the video the real estate agent showed you of the interior of the house on Maple is not.  It's all about context and intention.
Continue reading →
Posted in

All Posts, Greg's Essays
Tagged

12 angry men, 3 o'clock high squid and the whale, a decade under the influence, all about eve, back to the future, baraka, bunch of footage, citizen kane, cody clarke, cop out, copout, de palma, decade under the infleunce, easy rider, easy riders raging bulls, evil dead, field of dreams, genesis, greg deliso, hitchcock, idea of what a movie is, inglourious basterds, inherit the wind, jaws, kevin pollak, kevin pollak chat show, looper, microcosmos, moneyball, no country for old men, qatsi, raging bull, raising arizona, rehearsals, rocky, signs, smug film, smugfilm, spiderman, super 8, tarantino, termination: salvation, terminator, terminator 2, terminator 2 judgment day, terminator 2: judgement day, terminator 3, terminator 3: rise of the machines, terminator salvation, the idea of what a movie is, the sitter, three o'clock high, tommy lee jones, vertigo, woody allen
87 Comments