Tag Archives:
oleanna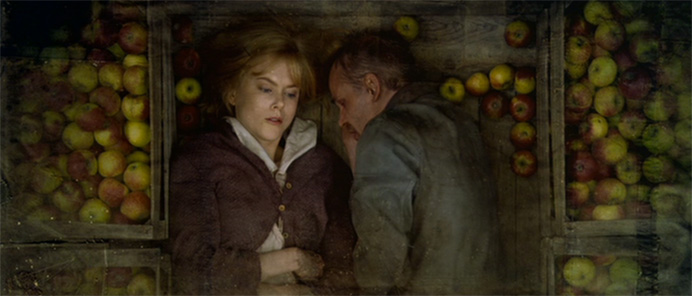 Dogville (2003)
I don't really get into my political leanings here at Smug Film, for the obvious reason of this being a site about movies, not politics, but also because I hate creating arbitrary 'dividing lines' in my work. It's petty, and I can't stand when others do it. For instance, I'm a huge Woody Allen fan, I think he's our greatest American filmmaker, but I cringe whenever he peppers little jabbing jokes against the Right in his films when the story doesn't even call for it. Those sort of winks to the audience take you out of the film momentarily, whether you agree with them or not. It's distracting and wholly unnecessary. So rest assured, people who disagree with me politically—there will be no lazy digs, or insults, or other 'playing to the base' bullshit in this post whatsoever.
This list will be of particular interest to libertarians, that's a given, but even if that ain't your particular alignment, it should at least be a unique window in the the sort of things we, or at least I, care about, both politically and philosophically. And don't worry, there are no propaganda docs on here; these are simply great movies, many of which (hell, probably all of which) aren't even made by libertarians. Whether intentionally or unintentionally, they just so happen to contain, within their myriad elements, certain elements that we get a kick out of. Enjoy! Continue reading →
Posted in

All Posts, Cody's Lists
Tagged

annie hall, ayn rand, barcelona, bicycle thieves, charlie kaufman, cody clarke, collectivism, damsels in distress, dardenne brothers, david gelb, david mamet, death wish, dick cheney, dogville, fascism, films libertarians should see, fish tank, george w bush, girls, happiness, howard roark, jean-pierre dardenne, jiro dreams of sushi, lars von trier, libertarian film, libertarian films, libertarian movie, libertarian movies, luc dardenne, manderlay, manhattan, metropolitan, michael winner, new york, objectivity, oleanna, paul kersey, republican film, republican films, republican movie, republican movies, rosetta, rotten tomatoes, smug film, smugfilm, storytelling, subjectivity, synecdoche, synecdoche new york, the last days of disco, todd solondz, tribalism, vittorio de sica, welcome to the dollhouse, whit stillman, william h macy, woody allen, zelig
12 Comments
It's not hard for comedies to slip under the radar. Like any 'genre film', so many are pumped out each year that it's almost impossible to keep track of which ones are good. Unless something gets an alarmingly high rating on Rotten Tomatoes, or was made by people you trust no matter what the Tomatometer says, you probably aren't going to see it. And then you're going to forget it even existed. Here's ten great ones that probably passed you by.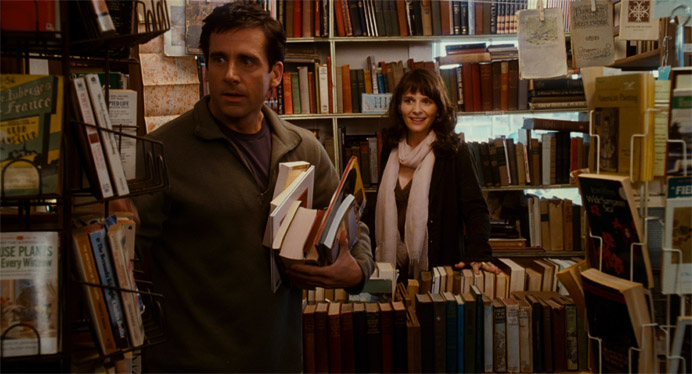 Dan in Real Life (2007) | Dir. Peter Hedges | 98 min. 
Continue reading →
Posted in

All Posts, Cody's Lists
Tagged

10 best comedies, 10 best movies you've never seen, 10 great comedies, 10 most underrated comedies, 10 underrated comedies, 40 year old virgin, adam carolla, adam larson broder, airplane, anthony abrams, best comedies, best comedies you've never seen, best movies you've never seen, big top pee-wee, bob odenkirk, bryan gordon, career opportunities, charles herman-wurmfeld, damsels in distress, dan in real life, david mamet, david steinberg, david wain, david zucker, evan almighty, funniest movies you've never seen, great comedies you've never seen, great movies you've never seen, herbert ross, hot shots, jennifer connelly, jerry zucker, jim abrahams, joe mantegna, john hughes, kids in the hall, little miss sunshine, magnolia, michael showalter, monty python, most underrated comedies, my blue heaven, naked gun, nora ephron, oleanna, paul reubens, paul thomas anderson, pee wee's big adventure, peter hedges, pieces of april, pumpkin, randal kleiser, rick moranis, rotten tomatoes, shel silverstein, smug film, smugfilm, stella, steve carrell, steve martin, team america, ten best movies you've never seen, the 40 year old virgin, the brothers solomon, the hammer, the state, the wrong guy, things change, todd solondz, tomatometer, top secret, underrated comedies, underrated comedy, underrated comedy movies, whit stillman, will arnett, will forte
4 Comments