Tag Archives:
Paradise Hawaiian Style review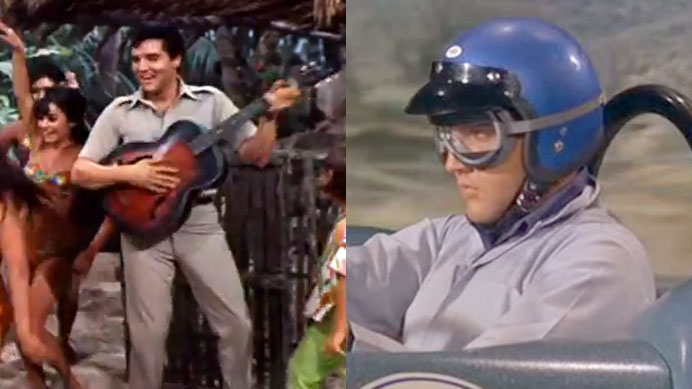 It was a busy week for me, so I found myself in what I'd like to coin an 'Elvis Crunch' (a situation in which a person needs to cram in Elvis movies around their hectic schedule).
I'd also like to present to the world, Elvis Crunch: Are You Hungry Tonight, the new breakfast cereal of champions! It's one part Peanut Butter Crunch cereal, one part Nesquik banana milk, with bacon bits sprinkled on top! Try it and let me know how that goes for you.
Posted in

All Posts, Jenna's Reviews
Tagged

#ThingsMenLoveToHearWithin24HoursOfMeeting, Adam and Evil, Blue Hawaii, Carl Betz, Cobra 427, Deborah Walley, Diane McBain, Dogs Life, Donna Butterworth, Double neck guitar, Duesenberg, Elvis, Elvis Dogs, elvis hawaii, Elvis helicopter pilot, Elvis Presley, elvis presley movie review, Elvis Presley movie reviews, Elvis race cars, James Shigeta, Jenna Does Elvis, Mod Elvis, Paradise Hawaiian Style, Paradise Hawaiian Style review, Sexism, Shelley Fabares, Speed Racer, Spinout, Spinout Review, Suzanna Leigh, The Archies, The Jerk dance, Velvet blazer
1 Comment