Tag Archives:
riding the bullet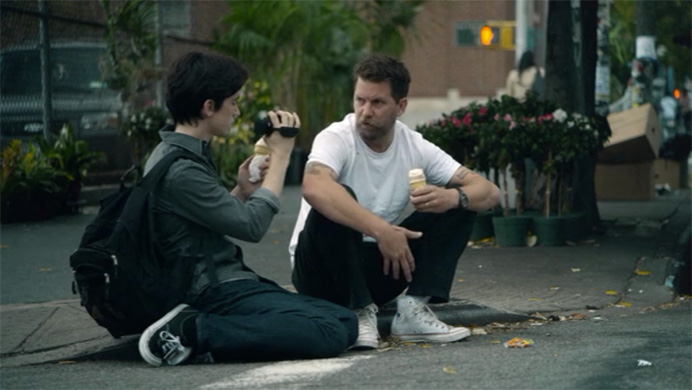 How to Be a Man (2013)
Directed by Chadd Harbold
Written by Bryan Gaynor, Chadd Harbold, and Gavin McInnes
Story by Chadd Harbold
85 min.
Mild spoilers ahead.
I love me some Gavin McInnes. From his appearances on Red Eye, to his pieces for Taki Mag, to his YouTube shorts, to his standup, to his book, to his previous feature-film, The Brotherhood of the Traveling Rants, I'm certainly a fan of his work, and a fan of him as a person, too—when I interviewed him here last year, he was a delight. Sweet and honest and gracious, the polar opposite of what his detractors might expect him to be based on his brash demeanor and polarizing views on all things life. I see him as a living embodiment of the phrase 'warts and all', and an inspiration to anyone who holds honesty as a virtue. A man as man 'might be and ought to be', to borrow a Rand-ism.
All this to say, I have a knot in my stomach as I write this review, because I have a duty to be honest here—a duty as a critic, of course, but also, a duty to Gavin and all that he stands for. He would not want me to sugarcoat my feelings on this film just because I like him. That would not be very manly of me. And so, here goes.
I did not like this movie.
Continue reading →
Posted in

All Posts, Cody's Reviews
Tagged

albert brooks, bryan gaynor, chadd harbold, cody clarke, derrick comedy, edmond, eric schaeffer, fall 1997, fall movie, ferris bueller's day off, gavin mcinnes, gavin mcinnes movie, how to be a man, how to be a man film, how to be a man movie, how to be a man movie review, how to be a man review, jody hill, lost in america, mikey and nicky, mystery team, planes trains and automobiles, red eye gavin mcinnes, red eye with greg gutfeld, riding the bullet, roger dodger, smug film, smugfilm, taki mag, the breakfast club, the brotherhood of the traveling rants review the brotherhood of the traveling rants
2 Comments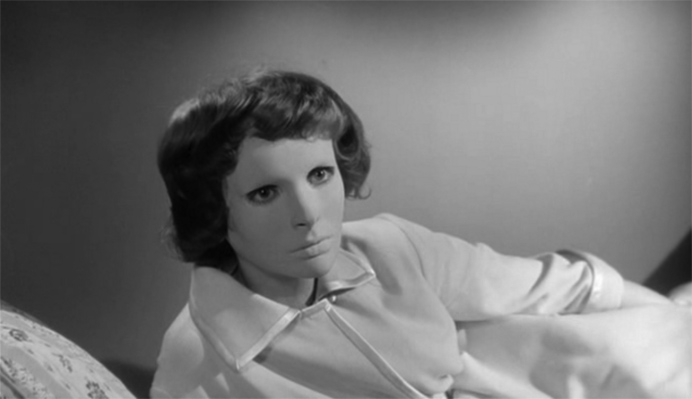 I'd really like to see a truly scary, yet beautifully put together movie with psychological elements and plausibility, but maybe some surrealism as well. Something like Eyes Without a Face or Suspiria. Where the fear is more from the vibe than from the definable foe and allures me so that I can't look away from it even while it's unsettling. — Chloe P.
Editor's Note (12/4/14): We no longer answer movie questions through our advice column. We answer them in the mailbag segment of our podcast. Send them to Cody@SmugFilm.com and we will answer on the show!
Continue reading →
Posted in

Advice, All Posts
Tagged

10 zombie movies, alice, amour, audacious zombie movies, beauty and the beast, begotten, blood of a poet, book off, brothers quay, cache, carl th dreyer, carnival of souls, cody clarke, curtis harrington, e. elias merhige, ed emschwiller, edward hopper, eyes without a face, frank darabont, funny games, ganja and hess, goya, halloween 2, halloween ii, harpya, jan svankmeyer, jean cocteau, joan of arc, john damico, katie holmes, keanu reeves, lemora: a child's tale of the supernatural, maya deren, messiah of evil, michael haneke, night tide, nightmare films, nightmare movies, ordet, plausible horror, plausible horror films, plausible horror movies, psychological horror, psychological horror films, psychological horror movies, queen of blood, raoul servais, repulsion, riding the bullet, rob zombie, roman polanski, sam raimi, silver bullet, smug film, smugfilm, spring breakers, stephen king, street of crocodiles, surreal horror, surreal horror films, surreal horror movies, suspiria, thanatopsis, the gift, the grapes of death, the lords of salem, the seventh continent, the signalman, the white ribbon, thinner, valerie and her week of wonders, vampyr, william cullen bryant, zombie movies
3 Comments