Tag Archives:
rob zombie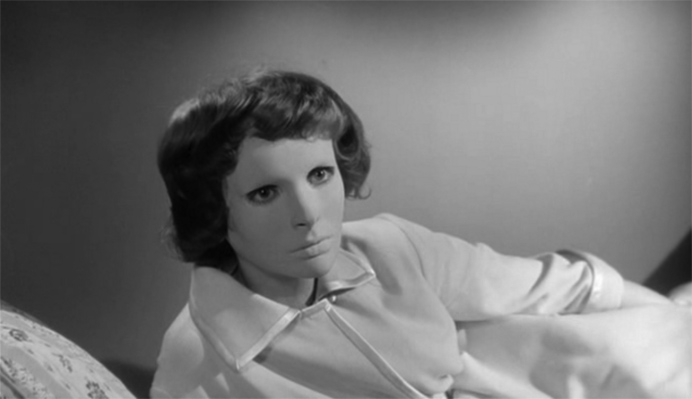 I'd really like to see a truly scary, yet beautifully put together movie with psychological elements and plausibility, but maybe some surrealism as well. Something like Eyes Without a Face or Suspiria. Where the fear is more from the vibe than from the definable foe and allures me so that I can't look away from it even while it's unsettling. — Chloe P.
Editor's Note (12/4/14): We no longer answer movie questions through our advice column. We answer them in the mailbag segment of our podcast. Send them to Cody@SmugFilm.com and we will answer on the show!
Continue reading →
Posted in

Advice, All Posts
Tagged

10 zombie movies, alice, amour, audacious zombie movies, beauty and the beast, begotten, blood of a poet, book off, brothers quay, cache, carl th dreyer, carnival of souls, cody clarke, curtis harrington, e. elias merhige, ed emschwiller, edward hopper, eyes without a face, frank darabont, funny games, ganja and hess, goya, halloween 2, halloween ii, harpya, jan svankmeyer, jean cocteau, joan of arc, john damico, katie holmes, keanu reeves, lemora: a child's tale of the supernatural, maya deren, messiah of evil, michael haneke, night tide, nightmare films, nightmare movies, ordet, plausible horror, plausible horror films, plausible horror movies, psychological horror, psychological horror films, psychological horror movies, queen of blood, raoul servais, repulsion, riding the bullet, rob zombie, roman polanski, sam raimi, silver bullet, smug film, smugfilm, spring breakers, stephen king, street of crocodiles, surreal horror, surreal horror films, surreal horror movies, suspiria, thanatopsis, the gift, the grapes of death, the lords of salem, the seventh continent, the signalman, the white ribbon, thinner, valerie and her week of wonders, vampyr, william cullen bryant, zombie movies
3 Comments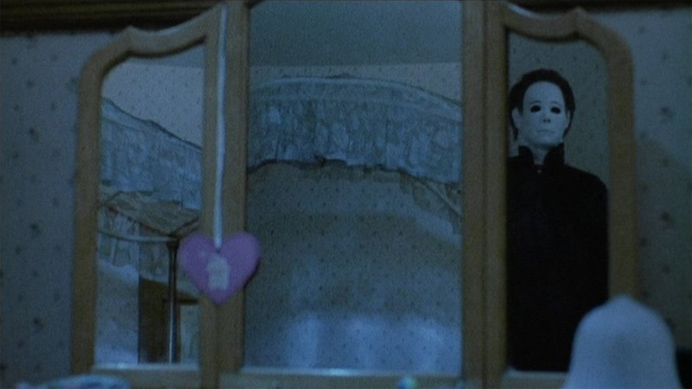 Halloween 4: The Return of Michael Myers (1988)
This time of year always gets me thinking about horror flicks, and there certainly are a lot of them to think about. They've been around as long as film itself, and despite evidence to the contrary, they still make horror films today! Whether the ones of today are actually any worse than they used to be is hard to say through the haze of nostalgia, but it is inevitably the American horror films of the 70's and 80's that I gravitate to—the films of my childhood. And none fascinate me more so than the Halloween series.
Continue reading →
Posted in

All Posts, Ned's Essays
Tagged

citizen kane, danielle harris, dominique othenin-girard, donald pleasance, dr. loomis, dr. wynn, haddonfield, haddonfield il, halloween, halloween 3, halloween 3 season of the witch, halloween 4, halloween 4 the return of michael myers, halloween 5, halloween h20, halloween h20: 20 years later, halloween ii, halloween iii, halloween iii: season of the witch, halloween movie, halloween the curse of michael myers, halloween thorn, halloween trilogy, halloween: resurrection, hansel and gretel, jamie lee curtis, jamie lloyd, john carpenter, kara strode, michael myers, michael myers thorn, ned martin, paul rudd, rapunzel, rob zombie, scream, silver shamrock, smug film, smugfilm, steve miner, the lords of salem, the revenge of michael myers, the shape
9 Comments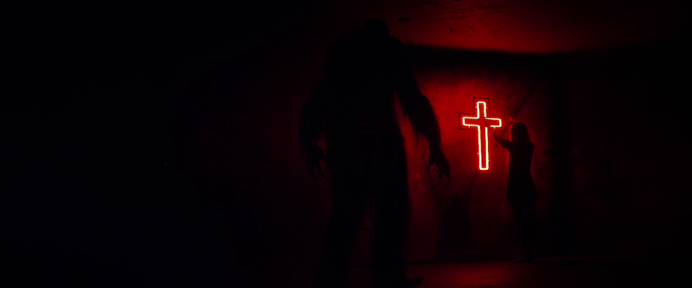 The Lords of Salem (2013)
Written & Directed by Rob Zombie
101 min.
Mild spoilers.
If there's one movie trend I can totally get behind, it's the "B Movie Love Letter". It's almost its own genre at this point. Recent examples include Neil Marshall's Doomsday, Wright and Pegg's Shaun of the Dead and Hot Fuzz (and their upcoming The World's End), Tarantino's Inglourious Basterds and Django Unchained (really his whole catalogue), Ti West's House of the Devil, Lexi Alexander's Punisher: War Zone, and Peter Travis' Dredd. And Star Wars and Indiana Jones are some not so recent examples. These filmmakers mine their inspirations for their best aspects and transplant them into modern productions—which are almost inevitably better than the movies they pay homage to, as the 'originals' were often made quickly and on the cheap just to provide cheap thrills and make a buck or two. Dredd was much talked about last year, and I'm hoping The Lords of Salem gets similar attention this year, because it's even more fun.
Continue reading →
Posted in

Alex's Reviews, All Posts
Tagged

alex hiatt, altered states, brandon trost, crank, django unchained, high tension, hostel, hot fuzz, house of 1000 corpses, indiana jones, inglourious basterds, lexi alexander, lords of salem, lords of salem review, paranormal activity 5, peter travis, punisher war zone, quentin tarantino, rob zombie, rosemary's baby, shaun of the dead, smug film, smugfilm, star wars, the devil's rejects, the haunting in connecticut 2, the lords of salem, the lords of salem review, the worlds end, this is the end, ti west, wolf creek
Leave a comment