Tag Archives:
robert altman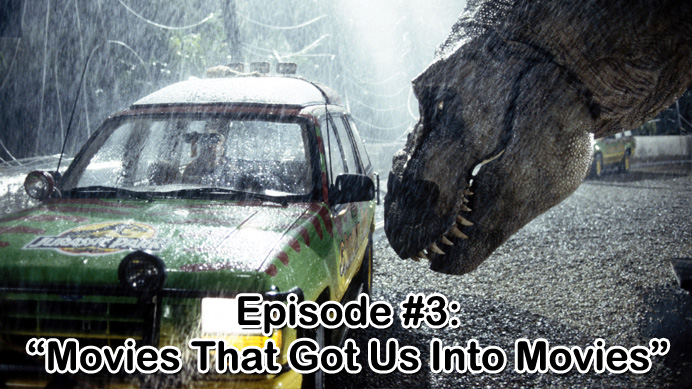 1:15:47 | View on iTunes | Download Mp3
On this episode, I am joined by fellow Smug Film contributors John D'Amico and Jenna Ipcar. We discuss the movies that got us into movies, and were our gateway into obsession. As always, we go on tangents along the way, take a quick break for a movie joke by comedian Anthony Kapfer, and then close the show with questions from our mailbag.
If you have a question for the show, leave it in the comments or email us at Podcast@SmugFilm.com.
If you enjoy the podcast, be sure to subscribe on iTunes, and leave a rating and a comment on there as well. Doing this helps us immensely as far as our ranking on there, which is what allows people to be able to discover us. Word of mouth is always best of all though, so spread the word!
Movie Stuff Referenced in this Episode:
Continue reading →
Posted in

All Posts, Podcast Episodes
Tagged

2001, 2001 a space odyssey, 29 days later, a clockwork orange, a hard day's night, alan mehrez, albert magnoli, alfred hitchcock, aliens, altered states, anthony kapfer, anthony kapfer comedian, apollo 13, back to the future, batman, batman begins, batman tv show, battlestar galactica, big, blake edwards, bloodsport 2, bloodsport ii, blow, blue velvet, breakfast at tiffany's, breakfast on pluto, brian depalma, bryan singer, buckaroo banzai, casablanca, christian nyby, christopher nolan, chuck russell, cody clarke, commando, danny boyle, david cronenberg, dawn of the dead, dawson's creek, death wish, detour, disco pigs, do the right thing, don hartman, don siegel, donnie darko, ed wood, edgar g. ulmer, edgar wright, eric rohmer, ernest b schoedsack, ethan coen, fargo, ferris bueller's day off, film joke, film jokes, film podcast, forrest gump, francis ford coppola, frank oz, geoff murphy, george romero, going home, groundhog day, hal ashby, handbuilt city, handbuiltcity.org, harold and maude, harold ramis, herbert b. leonard, holiday affair, howard hawks, irvin s. yeaworth, irvin s. yeaworth jr., james bridges, james cameron, jaws, jenna ipcar, joe vs. the volcano, joel coen, john badham, john carney, john damico, john ford, john g. avildsen, john hughes, john patrick shanley, joseph kosinski, jurassic park, ken loach, ken russell, king kong, kirsten sheridan, krzysztof kieslowski, kurt neumann, lee unkrich, lost, lost highway, magnolia, manhunter, mark l. lester, marnie, merian c. cooper, miami vice, michael curtiz, michael mann, mike's murder, movie joke, movie jokes, movie podcast, mystery science theater 3000, nashville, neil jordan, network, night of the living dead, o brother where art thou, o' brother, on the edge, paul thomas anderson, pauline at the beach, pee wee's big adventure, peewee's big adventure, peggy sue got married, penelope spheeris, penny marshall, peter yates, plan 9 from outer space, podcast, podcast ad, podcast advertising, princess bride, pulp fiction, purple rain, quentin tarantino, raising arizona, rambo, rambo; first blood part ii, red eye, ricahrd lester, richard donner, richard kelly, rob reiner, robert altman, robert zemeckis, rocky, ron howard, rushmore, saved by the bell, saving private ryan, scarface, seinfeld, shaun of the dead, sidney lumet, smug film, smug film podcast, smugfilm, smugfilm podcast, spike lee, sponsor a podcast, stand by me, stanley kubrick, star trek, stephen lisberger, steven spielberg, sunshine, ted demme, ted kotcheff, the adventures of buckaroo banzai across the 8th dimension, the big lebowski, the birds, the blob, the blob remake, the boondock saints, the breakfast club, the decalogue, the fly, the fly remake, the friends of eddie coyle, the goonies, the handbuilt city, the lone ranger, the princess bride, the terminator, the thing from another world, the usual suspects, the wind that shakes the barley, the wonder years, thief, tim burton, toy story 3, tron, tron legacy, troy duffy, under siege 2, under siege 2: dark territory, upstream, upstream john ford, w.d. richter, wargames, wayne's world, wes anderson, wes craven, what about bob, where art thou?, who framed roger rabbit, zack snyder
Leave a comment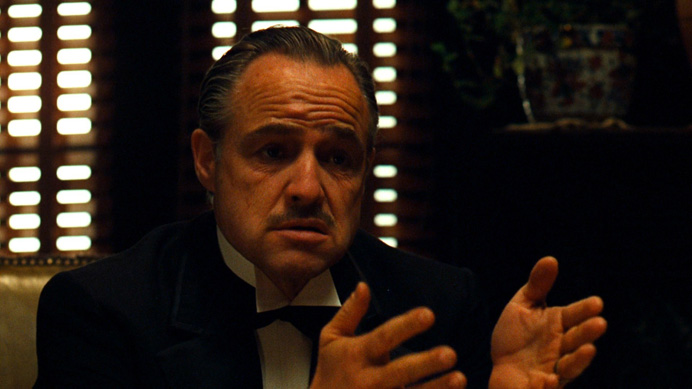 Nope, not gonna touch this one. Too easy.
It's easy to pick on classics.  In fact, by virtue of being considered 'classic', they're almost assuredly not as good as they're said to be.  Anything so beloved is automatically suspect.  This is not contrarianism; it's healthy skepticism.  In an age where most people still aren't atheists and science is constantly hindered by new age nonsense, skepticism is beyond necessary.
I figured I'd apply that maxim to culture and pick the ten most overrated classic movies ever made.  But, like I said, it's easy to pick on the big ones.  Casablanca, The Godfather, and Gone With the Wind all have their place in history, but that doesn't make them better than Back to the Future.  And they aren't.  Not artistically, and certainly not in our collective hearts.
However, here, rather than just list the most acclaimed classic movies and call it a day, I really wanted to hone in on some particular titles that I find obnoxiously overrated:
Continue reading →
Posted in

All Posts, Greg's Lists
Tagged

12 angry men, a prairie home companion, all the president's men, animal house, apocalypse now, back to the future, billy ray, breach, broadcast news, caddyshack, casablanca, classic movies, dawn of the dead, dawn of the dead remake, dementia 13, detroit red wings, dumb and dumber, find me guilty, francis ford coppola, freddy got fingered, george a romero, george romero, george roy hill, gone with the wind, gosford park, greg deliso, hal ashby, harold and maude, indiana jones, ingmar bergman, jack, jackie dinorscio, james l brooks, john landis, judd apatow, kevin smith, mash, nashville, network, night of the living dead, overrated classic movies, overrated classics, overrated movies, paris texas, pcu, poltergeist, red wings, richard donner, robert altman, rocky, rumble fish, shattered glass, short cuts, sidney lumet, slap shot, smug film, smugfilm, stanley kubrick, the burbs, the conversation, the farrelly brothers, the godfather, the godfather part 2, the godfather: part ii, the goonies, the matrix, the seventh seal, there's something about mary, vin diesel, wim wenders
17 Comments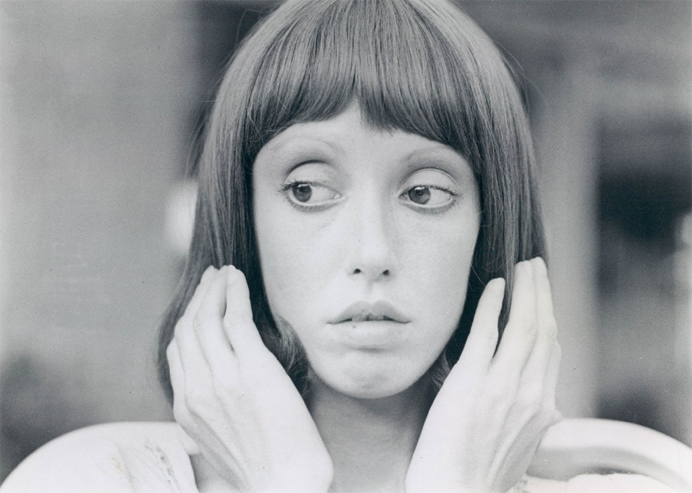 By and large, the film community has a frustrating habit of undervaluing some of our less conventional actresses. Great talents like Viveca Lindfors, Alfre Woodard, and Catherine Burns tend to promise more than they're ever really allowed to deliver. We embrace the hell out of our oddball actors like Walken, Goldblum, and Buscemi (and with good reason, what a harvest of incredible parts those three yield), but it seems to me that things are tougher out there for a woman who's not conventional enough to be a romantic lead.
So, I'd like to take a moment here and profess my appreciation for one of the rare talents of all of cinema, a woman who, despite major criticism, consistently gave some of the best and most memorable performances in film history.
Continue reading →
Posted in

All Posts, John's Essays
Tagged

3 women, a saucer of loneliness, alfre woodard, alfred hitchcock, alien, annie hall, arthur c. clarke, arthur c. clarke the star, bedtime stories, bernice bobs her hair, brewster mccloud, bud cort, buffalo bill and the indians, catherine burns, christian bale, christopher walken, faerie tale theatre, falconetti, frankenweenie, funny games, jeff goldblum, joan of arc, lillian gish, mccabe and mrs. miller, michael murphy, naomi watts, nashville, paul simon, popeye, razzie, rene auberjonois, robert altman, sally kellerman, shelley duvall, steve buscemi, susanne lothar, tall tales and legends, the birds, the children's hour, the shining, the star, theodore sturgeon, thieves like us, time bandits, twilight zone, veronica cartwright, viveca lindfors, william wyler
8 Comments