Tag Archives:
ron howard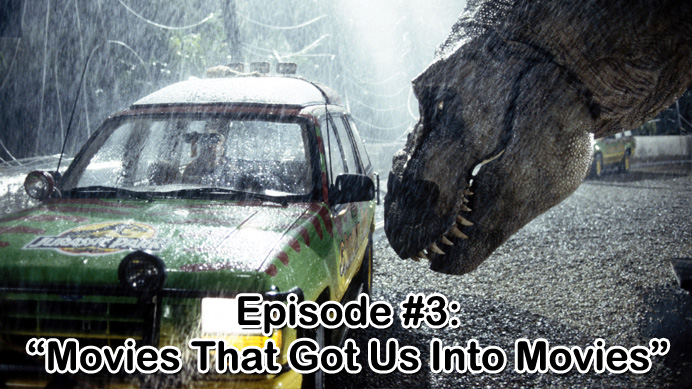 1:15:47 | View on iTunes | Download Mp3
On this episode, I am joined by fellow Smug Film contributors John D'Amico and Jenna Ipcar. We discuss the movies that got us into movies, and were our gateway into obsession. As always, we go on tangents along the way, take a quick break for a movie joke by comedian Anthony Kapfer, and then close the show with questions from our mailbag.
If you have a question for the show, leave it in the comments or email us at Podcast@SmugFilm.com.
If you enjoy the podcast, be sure to subscribe on iTunes, and leave a rating and a comment on there as well. Doing this helps us immensely as far as our ranking on there, which is what allows people to be able to discover us. Word of mouth is always best of all though, so spread the word!
Movie Stuff Referenced in this Episode:
Continue reading →
Posted in

All Posts, Podcast Episodes
Tagged

2001, 2001 a space odyssey, 29 days later, a clockwork orange, a hard day's night, alan mehrez, albert magnoli, alfred hitchcock, aliens, altered states, anthony kapfer, anthony kapfer comedian, apollo 13, back to the future, batman, batman begins, batman tv show, battlestar galactica, big, blake edwards, bloodsport 2, bloodsport ii, blow, blue velvet, breakfast at tiffany's, breakfast on pluto, brian depalma, bryan singer, buckaroo banzai, casablanca, christian nyby, christopher nolan, chuck russell, cody clarke, commando, danny boyle, david cronenberg, dawn of the dead, dawson's creek, death wish, detour, disco pigs, do the right thing, don hartman, don siegel, donnie darko, ed wood, edgar g. ulmer, edgar wright, eric rohmer, ernest b schoedsack, ethan coen, fargo, ferris bueller's day off, film joke, film jokes, film podcast, forrest gump, francis ford coppola, frank oz, geoff murphy, george romero, going home, groundhog day, hal ashby, handbuilt city, handbuiltcity.org, harold and maude, harold ramis, herbert b. leonard, holiday affair, howard hawks, irvin s. yeaworth, irvin s. yeaworth jr., james bridges, james cameron, jaws, jenna ipcar, joe vs. the volcano, joel coen, john badham, john carney, john damico, john ford, john g. avildsen, john hughes, john patrick shanley, joseph kosinski, jurassic park, ken loach, ken russell, king kong, kirsten sheridan, krzysztof kieslowski, kurt neumann, lee unkrich, lost, lost highway, magnolia, manhunter, mark l. lester, marnie, merian c. cooper, miami vice, michael curtiz, michael mann, mike's murder, movie joke, movie jokes, movie podcast, mystery science theater 3000, nashville, neil jordan, network, night of the living dead, o brother where art thou, o' brother, on the edge, paul thomas anderson, pauline at the beach, pee wee's big adventure, peewee's big adventure, peggy sue got married, penelope spheeris, penny marshall, peter yates, plan 9 from outer space, podcast, podcast ad, podcast advertising, princess bride, pulp fiction, purple rain, quentin tarantino, raising arizona, rambo, rambo; first blood part ii, red eye, ricahrd lester, richard donner, richard kelly, rob reiner, robert altman, robert zemeckis, rocky, ron howard, rushmore, saved by the bell, saving private ryan, scarface, seinfeld, shaun of the dead, sidney lumet, smug film, smug film podcast, smugfilm, smugfilm podcast, spike lee, sponsor a podcast, stand by me, stanley kubrick, star trek, stephen lisberger, steven spielberg, sunshine, ted demme, ted kotcheff, the adventures of buckaroo banzai across the 8th dimension, the big lebowski, the birds, the blob, the blob remake, the boondock saints, the breakfast club, the decalogue, the fly, the fly remake, the friends of eddie coyle, the goonies, the handbuilt city, the lone ranger, the princess bride, the terminator, the thing from another world, the usual suspects, the wind that shakes the barley, the wonder years, thief, tim burton, toy story 3, tron, tron legacy, troy duffy, under siege 2, under siege 2: dark territory, upstream, upstream john ford, w.d. richter, wargames, wayne's world, wes anderson, wes craven, what about bob, where art thou?, who framed roger rabbit, zack snyder
Leave a comment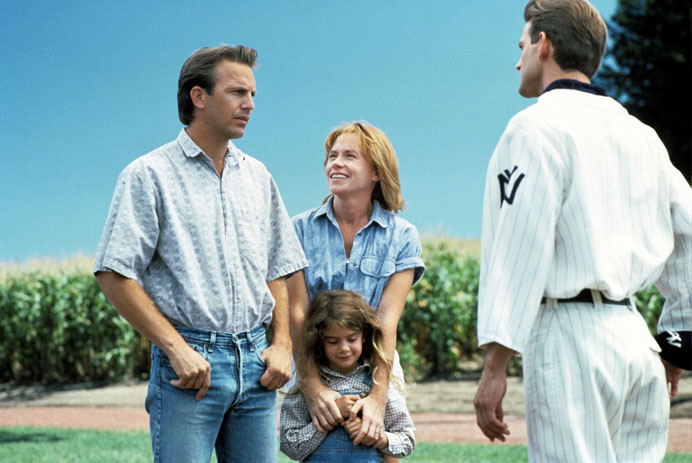 Field of Dreams. The undisputed king, for sure. But here's ten other great ones.
It was a really tricky thing putting this together because they're ranked on niceness, not goodness.  Number two and number five are the best movies on the list.  But they aren't the nicest.
Niceness is even harder to define than coolness.  Niceness is a warm and fuzzy feeling that a lot of art can generate.  Probably the most popular example would be Norman Rockwell paintings. Niceness, like coolness, taps into our primal brains somewhere.  We're wired to feel it because it connects us to each other.  But the problem with niceness is that it borders so heavily on cheese.  Cheese done right is transcendent.  But cheese done wrong is, well, cheesy.
Continue reading →
Posted in

All Posts, Greg's Lists
Tagged

10 nice movies, 10 nicest movies, accidental tourist, arye gross, as good as it gets, big chill, bill katt, bill murray, billy wilder, body heat, broadcast news, buried alive, cameron crowe, cheers, close encounters, cocoon, david ogden stiers, dicky fox, doc hollywood, e.t., elizabethtown, ellen, empire strikes back, eric stoltz, et, ethan wiley, eyes wide shut, field of dreams, frank capra, frank darabont, freaks and geeks, french kiss, greg deliso, greg kinnear, house 2 the second story, house ii: the second story, how do you know, i love you to death, in the land of women, jack nicholson, jake kasdan, james l brooks, janusz kaminski, jared jussim, jaws, jerry maguire, jessica lange, jim carrey, joan plowright, john ratzenberger, jon kasdan, jonathan stark, julie warner, kevin kline, kramer vs kramer, lawrence kasdan, mark moskowitz, mary tyler moore show, michael caton-jones, nice movies, nice movies to watch, niceness, orange county, orlando bloom, outbreak, parenthood, poltergeist, puce glitz and the avoiders, raging bull, raiders of the lost ark, rick moranis, river phoenix, ron howard, signs, smug film, smugfilm, steve martin, steve miner, stone reader, sydney pollack, terms of endearment, the drew carey show, the godfather, the graduate, the majestic, the simpsons, the woman in the room, thirteen, tom cruise, tom hanks, tootsie, tracy ullman, we bought a zoo, wilford brimley, william katt, zero effect
1 Comment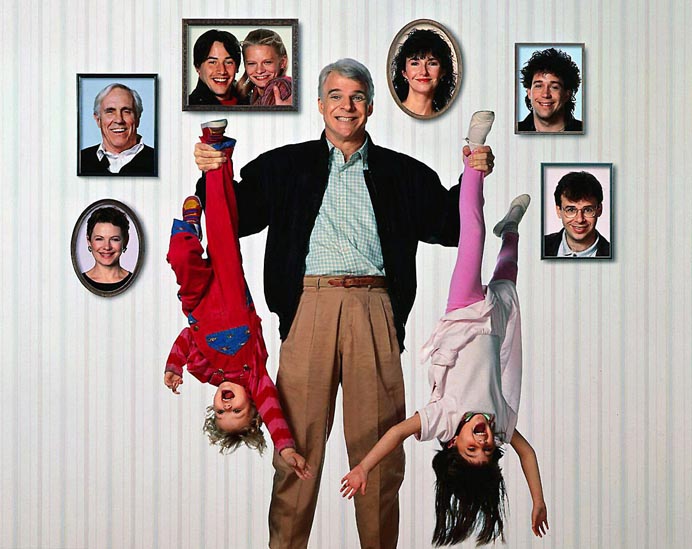 When I was three or four years old, my mom took my infant brother to visit her family in New York and left me in Michigan with my dad for the weekend. While she was away, I was riding my bike and somehow managed to fall over my handle bars and scrape my face on the pavement. I was pretty distraught until my dad gathered me up, gave me ice cream, and put on the movie Parenthood. I calmed down pretty quickly, lulled by sugar and the quiet and familiar drama of family life. I've always enjoyed that memory; it's a perfect vignette of my ideal childhood and the loving father figure who shaped it.
We all grew up bathed in the flickering blue glow of Saturday night movie rentals. These moments are primal, as if the light coming out of our living room windows was telegraphed by our ancestors gathered around their fires. These moments penetrate us deeply and shape our lives—in my case, in a way I never could've imagined.
Continue reading →
Posted in

All Posts, Chelsea's Essays
Tagged

apollo 13, chelsea marie, cocoon, parenthood, parenthood film, parenthood movie, parenthood steve martin, ron howard, smug film, smugfilm
9 Comments