Tag Archives:
salesman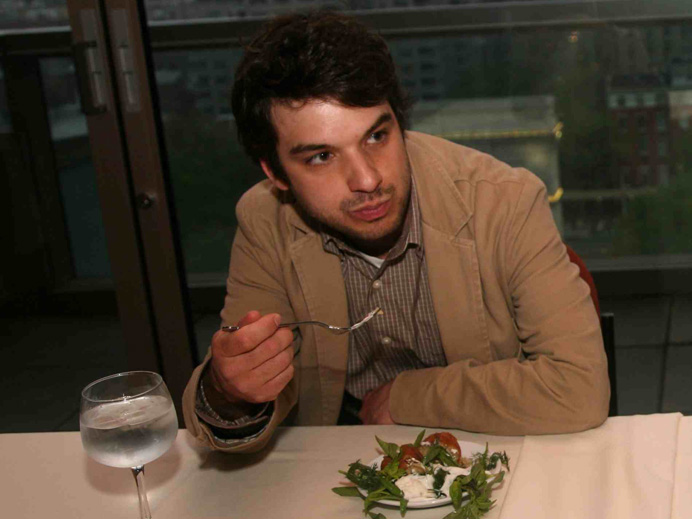 A couple weeks ago I wrote about my films Shredder and Rehearsals going up on IndieFlix, and since then I've been exploring their library. 'Library' isn't even a good enough word for it—it's an absolute treasure trove of under the radar, wholly independent films that you'd never come across anywhere else. Not all of them are good, but there are absolute gems to be found, such as my favorite discovery so far, a 35-minute documentary called Bowling Blind.
The film is about a blind bowling league that bowls in the basement of a housing building for the blind in Manhattan. If you enjoy light, honest documentaries about colorful characters, you'll definitely like it. It's a very warm movie, suitable for any age.
Recently I had the opportunity to sit down and chat with the director, producer, and cameraman of the film, Marc Cantone:
Continue reading →
Posted in

All Posts, Cody's Interviews
Tagged

amf bowling centers, big star documentary, bill cosby, blind bowling, blind bowling movie, bowling blind movie, cody clarke, drew dinicola, frederick wiseman, free indieflix, free indieflix trial, harmony korine, high school, high school documentary, hoop dreams, indieflix, jeff kreines, kristie lutz, marc cantone, marc cantone interview, mister lonely, not safe for work, not safe for work web series, rehearsals cody clarke, rjd2, robert yula, salesman, seventeen documentary, seventeen movie, smug film, smugfilm, sony vx2000, sound and fury, sprout, sprout network, steve james, stevie, the city and horses, the cosby show
Leave a comment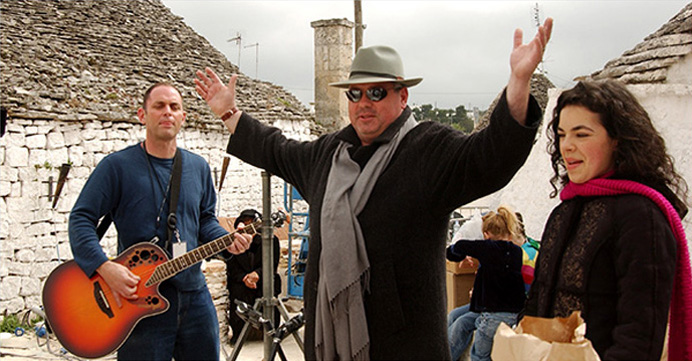 Audience of One (2007)
If you follow my posts at all, you've probably noticed that I'm fascinated by cinema vérité.  In fact, someone once told me that I used the word 'vérité' too many times in one of my pieces. Well fuck that.  What else are you supposed to call it?  Anyway, the concept is interesting to me: you tell a story by just filming people in their daily lives.  How do you know when to stop shooting?  Or start, even?  How much does your observation have an effect on what's happening?  (I have a theory that Mark Borchardt finished Coven BECAUSE he was being followed by Chris Smith's camera in American Movie).
Vérité is one of the most naked modes of storytelling.  You're out there without a script or even an outline, you shoot on instinct and rely on your wits and intuition to build the story in your head, only to stitch it together later in your editing suite.
I was fortunate to sit down with Mike Jacobs, whose documentary, Audience of One, is one of the most fluid, interesting, and hilarious examples of cinema vérité ever made. It's about a pentecostal pastor, Richard Gazowsky, who receives a message from God that he has to make the biggest science fiction epic of all time, telling the story of Joseph. He then embarks on this lofty pursuit with the help of his congregation, and of course, their donations. As one might assume, they run into many, many ups and downs along the way.
Continue reading →
Posted in

All Posts, Greg's Interviews
Tagged

albet maysles, american movie, audience of one, audience of one interview, audience of one review, cinema verite, coven, david maysles, fletch, gimme shelter, mark borchardt, maysles, maysles brothers, me and you and everyone we know, michael jacobs, michael jacobs interview, mike jacobs, mike jacobs interview, miranda july, pastor gazowsky, pastor richard gazowsky, requiem for a dream, richard gazowsky, salesman, smug film, smugfilm, the future, the lion king
1 Comment