Tag Archives:
seth rogen
The Night Before (2015) Dir. Jonathan Levine Written by Jonathan Levine, Kyle Hunter, Ariel Shaffir, and Evan Goldberg 101 min. Spoiler-free. Caught a free advance screening of this last night. Just made it, in fact—the two people behind me were … Continue reading →
Posted in

All Posts, Cody's Reviews
Tagged

adam mckay, anthony mackie, ariel shaffir, david gordon green, evan goldberg, holiday affair, jonathan levine, joseph gordon-levitt, judd apatow, knocked up, kyle hunter, pineapple express, robert mitchum, seth rogen, stepbrothers, superbad, the night before, the night before 2015, the night before movie, the night before movie review, the night before review
Leave a comment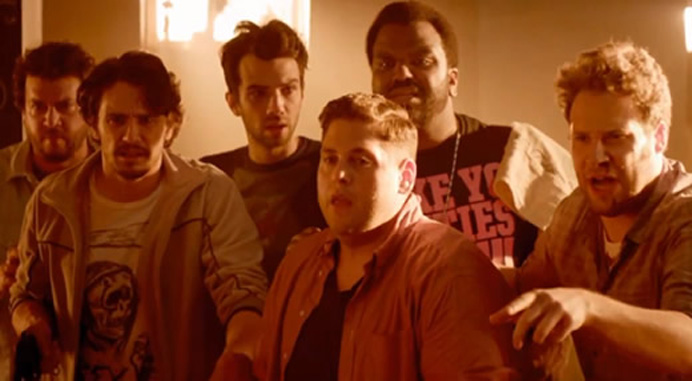 The entire movie looks this goddamn ugly, albeit higher resolution. (Sorry, best image I could find online that represented the actual look of it and wasn't just production stills or whatever.)
This Is The End (2013)
Written and Directed by Evan Goldberg & Seth Rogen
107 min.
This film doesn't need to exist.
I don't mean that in a hyperbolic, insulting way. It's completely true. This is an entirely superfluous film. And I'm sure those involved would agree, and giggle at the thought (especially the giggle-prone Rogen) and take pride in the fact that they made such a useless movie. But I'm not smiling, or laughing, or giggling.
Continue reading →
Posted in

All Posts, Cody's Reviews
Tagged

andrea savage, cody clarke, dinner for schmucks, evan goldberg, kristen schaal, larry wilmore, michael cera, nick kroll, pineapple express, ron livingston, seth rogen, smug film, smugfilm, superbad, the ten, this is the end, this is the end movie review, this is the end review
3 Comments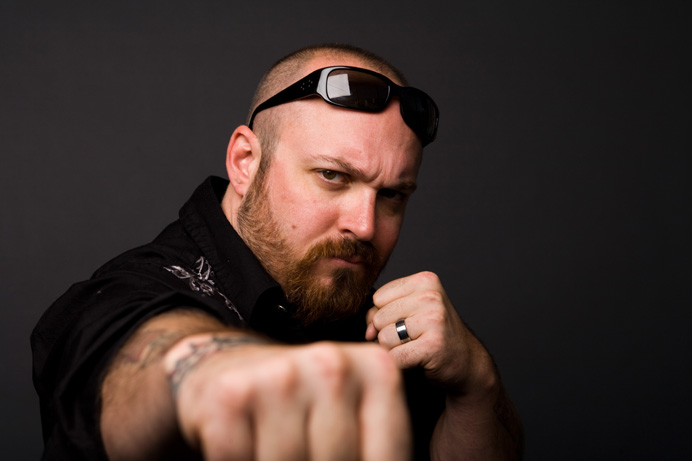 Troy Duffy, director of a 'cool', albeit awful, movie.
'Coolness' is hard to define, as it should be.  I suspect it's difficult because coolness is an X factor.  It's the swagger generated by the totality of a bunch of compartmentalized variants or something.  It's also because coolness is not a science, it's a feeling.  However, like most things, although it can't be defined, it can be explained.  And, contrary to popular belief, explaining it is fun.  It doesn't 'kill it' as so many pseudo-smart, sanctimonious anti-thought peddlers would have you believe.
Continue reading →
Posted in

All Posts, Greg's Lists
Tagged

10 awful movies, 10 cool movies, 9 songs, a delicious batman smoothie, a serious man, african queen, amelie, awful movies, big lebowski, blade runner, blood simple, blow, blue valentine, bob dylan, boondock saints, brick, bridge over the river kwai, casablanca, christopher nolan, cool movies, danny boyle, dark knight, delicious batman smoothie, derek cianfrance, donnie darko, ethan coen, fargo, first person, fog of war, freaks and geeks, gates of heaven, go, goodfellas, greg deliso, guy ritchie, inception, insheeption, intolerable cruelty, jean pierre jeunet, joel and ethan coen, joel coen, last tango in paris, lawrence of arabia, looper, michelle williams, mr. death, neil diamond, no country for old men, noah wyle, overnight, overnight troy duffy, pulp fiction, rian johnson, richard kelly, roderick jaynes, ryan gosling, seth rogen, signs, smug film, smugfilm, snatch, southland tales, the african queen, the big lebowski, the boondock saints, the box, the bridge over the river kwai, the dark knight, the fog of war, the ladykillers, the thin blue line, thin blue line, trainspotting, troy duffy, undeclared, wendy and lucy, woody harrelson
29 Comments