Tag Archives:
shelley duvall
Joan Darling entered show business as an actress on the New York theater scene in the 1960s, then became a fixture of early 70's television. In 1974, she made the leap from acting to directing and quickly made history as one of the first and most successful women directors in television. She had an instant knack for it—her debut, Mary Hartman, Mary Hartman, a soap opera parody, has become an enduring cult classic for its dark-edged humor and deep understanding of the desperation and sadness of the American home.
Highlights of her career include a Mary Tyler Moore episode, Chuckles Bites the Dust, which, for its deft tightrope-walk between comedy and pathos, TV Guide calls the greatest television episode ever; a classic M*A*S*H episode, The Nurses, which  revolutionized the way the show portrayed women; and a leading role in an episode of The Psychiatrist, directed by a pre-Jaws, pre-Duel Spielberg.
These days, Joan teaches acting and directing classes at the Sundance Filmmakers Lab. She agreed to a phone interview, and in about an hour, I learned more about the arts of acting and directing than I ever thought possible:
Continue reading →
Posted in

All Posts, John's Interviews
Tagged

amazing stories, amazing stories the sitter, amazing stories what if, chuckles bites the dust, clu gulager, dorothy arzner, duel, elaine may, first love 1977, first love film, first love movie, georgette's wedding, golda meir, grant tinker, homeland, hot lips, how to direct the actor, ida lupino, jaws, jim brooks, joan darling, joan darling actress, joan darling director, joan darling interview, john damico, kevin spacey, lesli glatter, louise lasser, magnum p.i., margaret hot lips houlihan, margaret houlihan, marisa tomei, mary hartman, mary hartman mary hartman, mary tyler moore, mash, mash hot lips, mash the nurses, michael moore, mike nichols, my cousin vinny, normal lear, owen marshall, owen marshall: counselor at law, par for the course, play it as it lays, rich man poor man, roger corman, roseanne, scandal, second city, shelley duvall, sid sheinberg, smug film, smugfilm, steven spielberg, sundance filmmakers lab, supermom's daughter, the mary tyler moore show, the nurses, the psychiatrist
4 Comments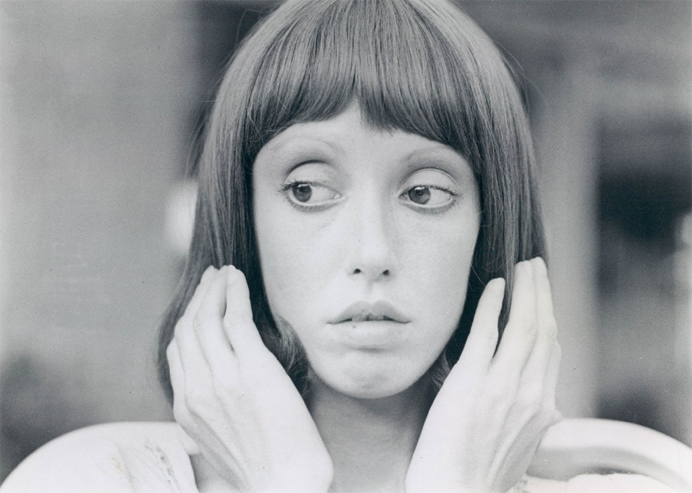 By and large, the film community has a frustrating habit of undervaluing some of our less conventional actresses. Great talents like Viveca Lindfors, Alfre Woodard, and Catherine Burns tend to promise more than they're ever really allowed to deliver. We embrace the hell out of our oddball actors like Walken, Goldblum, and Buscemi (and with good reason, what a harvest of incredible parts those three yield), but it seems to me that things are tougher out there for a woman who's not conventional enough to be a romantic lead.
So, I'd like to take a moment here and profess my appreciation for one of the rare talents of all of cinema, a woman who, despite major criticism, consistently gave some of the best and most memorable performances in film history.
Continue reading →
Posted in

All Posts, John's Essays
Tagged

3 women, a saucer of loneliness, alfre woodard, alfred hitchcock, alien, annie hall, arthur c. clarke, arthur c. clarke the star, bedtime stories, bernice bobs her hair, brewster mccloud, bud cort, buffalo bill and the indians, catherine burns, christian bale, christopher walken, faerie tale theatre, falconetti, frankenweenie, funny games, jeff goldblum, joan of arc, lillian gish, mccabe and mrs. miller, michael murphy, naomi watts, nashville, paul simon, popeye, razzie, rene auberjonois, robert altman, sally kellerman, shelley duvall, steve buscemi, susanne lothar, tall tales and legends, the birds, the children's hour, the shining, the star, theodore sturgeon, thieves like us, time bandits, twilight zone, veronica cartwright, viveca lindfors, william wyler
8 Comments