Tag Archives:
Shelley Fabares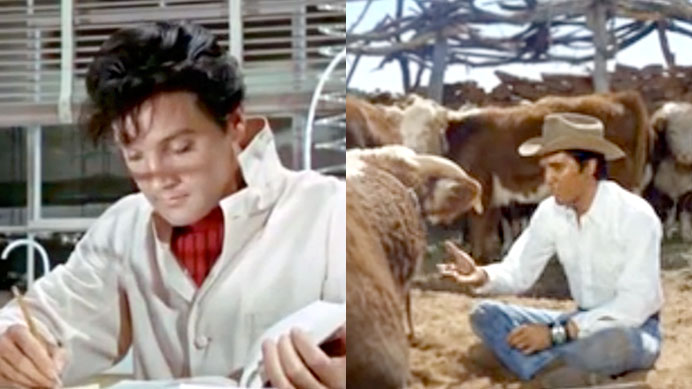 When I first mentioned to Cody that I was going to start this project, his immediate reaction was "Have you seen Clambake!?" The title alone was enough to sell me, but no, I had not heard of this gloriously titled film. Cody couldn't really remember what Clambake was about, just that it's bizarre and fun, so all I could hope and expect was that it was just Elvis hangin' all day at a sweet ass clambake, full of bikini-clad revelers, Beach Boys ripoff songs, and clams a-bakin'.
Well, I wasn't too far off. Little did I know the horror that was lurking around the corner, though…
Posted in

All Posts, Jenna's Reviews
Tagged

All I Needed Was The Rain, Beach Boys, Bill Bixby, Burgess Meredith, But You Don't Know Me, Clambake, clams a-bakin, Colonel Tom Parker, Confidence, Douglas Henderson, Drunk Elvis, Elvis, Elvis Arizona, Elvis brawling, elvis florida, Elvis herd cattle in a cadillac, elvis indian, Elvis kissing every girl, Elvis movie review, Elvis movie reviews, elvis native american, Elvis Presley, elvis presley movie review, Elvis Presley movie reviews, Elvis Rodeo, Elvis sexism, Flaming Star, Follow That Dream, Gary Merrill, GI Blues, Goop, Hey Hey Hey, James Gregory, Jenna Does Elvis, jenna ipcar, Jenna's Reviews, Joan Blondell, Kissin' Cousins, L. Q. Jones, Navajo, Priscilla Presley, Quentin Dean, Racism, Shelley Fabares, Stay Away Joe, Susan Trustman, Terry Gilliam, The Prince and the Pauper, Will Hutchins
5 Comments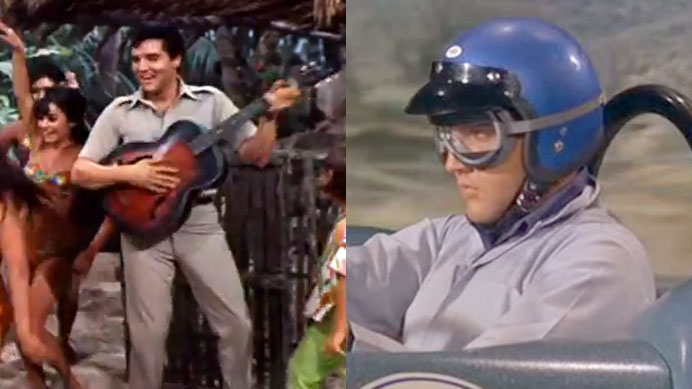 It was a busy week for me, so I found myself in what I'd like to coin an 'Elvis Crunch' (a situation in which a person needs to cram in Elvis movies around their hectic schedule).
I'd also like to present to the world, Elvis Crunch: Are You Hungry Tonight, the new breakfast cereal of champions! It's one part Peanut Butter Crunch cereal, one part Nesquik banana milk, with bacon bits sprinkled on top! Try it and let me know how that goes for you.
Posted in

All Posts, Jenna's Reviews
Tagged

#ThingsMenLoveToHearWithin24HoursOfMeeting, Adam and Evil, Blue Hawaii, Carl Betz, Cobra 427, Deborah Walley, Diane McBain, Dogs Life, Donna Butterworth, Double neck guitar, Duesenberg, Elvis, Elvis Dogs, elvis hawaii, Elvis helicopter pilot, Elvis Presley, elvis presley movie review, Elvis Presley movie reviews, Elvis race cars, James Shigeta, Jenna Does Elvis, Mod Elvis, Paradise Hawaiian Style, Paradise Hawaiian Style review, Sexism, Shelley Fabares, Speed Racer, Spinout, Spinout Review, Suzanna Leigh, The Archies, The Jerk dance, Velvet blazer
1 Comment