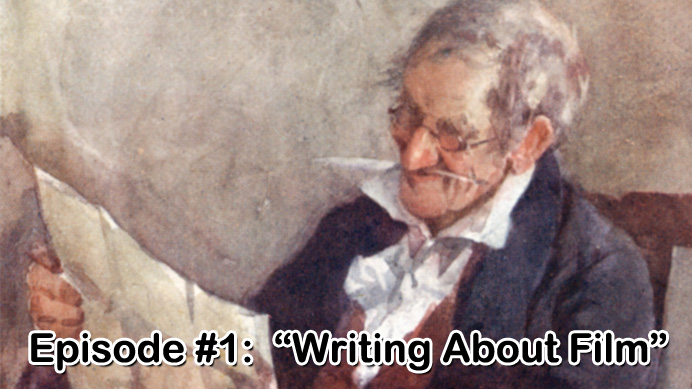 1:07:12 | View on iTunes | Download Mp3
This is the very first episode of the Smug Film podcast! On this episode, I am joined by fellow Smug Film contributors John D'Amico and Jenna Ipcar. We discuss Matt Zoller Seitz' article, Please, Critics, Write About the Filmmaking, and what we believe the duties of a film reviewer are. We also go on tangents—from Russian cinema to the ideal usage of DSLR cameras—and to close, we answer questions from our mailbag. Be sure to listen to the very end of the episode for a movie joke by comedian Anthony Kapfer!
If you have a question for the show, leave it in the comments or email us at Podcast@SmugFilm.com.
If you enjoy the podcast, be sure to subscribe on iTunes, and leave a rating and a comment on there as well. Doing this helps us immensely as far as our ranking on there, which is what allows people to be able to discover us. Word of mouth is always best of all though, so spread the word!
Movie Stuff Referenced in this Episode:
Continue reading Smug Film Podcast Episode #1 – Writing About Film (4/7/14)