Tag Archives:
silence of the lambs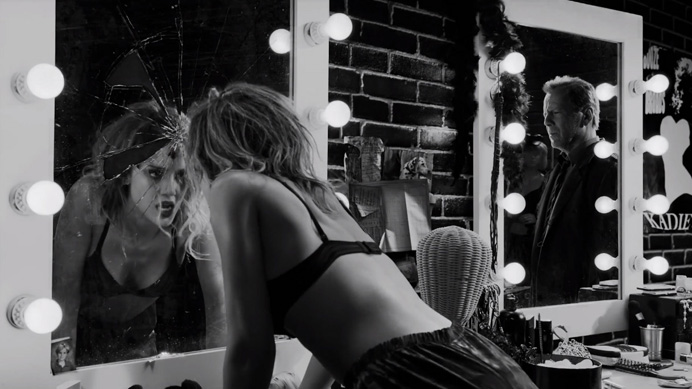 In his review of Sin City: A Dame to Kill For, Armond White opens by declaring that "Neo-noir must be the worst movie genre. It's an excuse for juvenile filmmakers to pretend cynicism while their imbecile audiences pretend sophistication."
I can certainly see where he's coming from. I haven't seen A Dame to Kill For yet, but I have seen more than enough attempts at neo-noirs that think all there is to the genre is a femme fatale and an anti-hero in a trenchcoat. I'm talking about mediocre, flailing films like Max Payne—or worse, the attempts to bring noir to hip, younger settings like Assassination of a High School President and Lucky Number Slevin. They're movies that look at the classics of the genre, fall in love with the aesthetic, but have no idea why or how that aesthetic works as it does. As Armond so aptly points out, Sin City and its ilk are all "pretending that it still means something to call a sexy woman 'dame.'"
Posted in

All Posts, Brad's Essays
Tagged

a dame to kill for, armond white, armond white sin city, assassination of a high school president, brad avery, Breathless, buffalo bill, deliverance, elliot gould, film noir, frank miller, french new wave, from dusk till dawn, humphrey bogart, italian neo-realism, jean luc godard, lucky number slevin, max payne, philip marlowe, psycho, pulp fiction, quentin tarantino, robert rodriguez, silence of the lambs, sin city 2, sin city 2 review, smug film, smugfilm, the gold watch, The Long Goodbye
6 Comments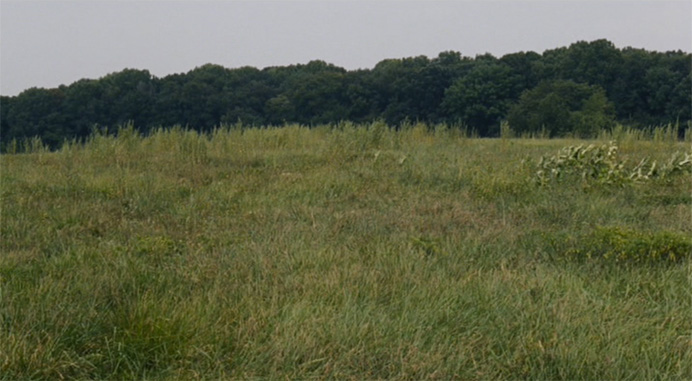 Shyamalan wants you to look at this image and see evil. That's a beautiful thing.
The Happening (2008)
Written & Directed by M. Night Shyamalan
91 min.
Spoiler-free.
There exists a phenomenon in the arts where an artist, or a given work, is so bursting with subtle, glorious aspects that only fellow artists in the field or truly knowledgable critics can pick up on that when 'civilians' check it out, they see it as simply empty and stupid and boring. Their untrained eyes are so fixed on the surface elements that they miss the masterful sleights of hand underneath. This happened with The Happening. What's unique here though is that filmmakers, for some reason, have yet to jump in and defend it and help civilians understand its wonderful aspects—probably because, for the most part, they themselves are just as clueless.
Continue reading →
Posted in

All Posts, Cody's Reviews
Tagged

badlands, cody clarke, david lynch, ferris bueller, heaven's gate, hitchcock, ishtar, kubrick, last airbender, m night shayamalan, m. night shyamalan, mark wahlberg, marky mark, pretty in pink, signs, silence of the lambs, sixth sense, something wild, tak fujimoto, that thing you do, the happening, the happening movie, the happening movie review, the last airbender, the new girl, the sixth sense, zooey, zooey deschanel
1 Comment