Tag Archives:
slacker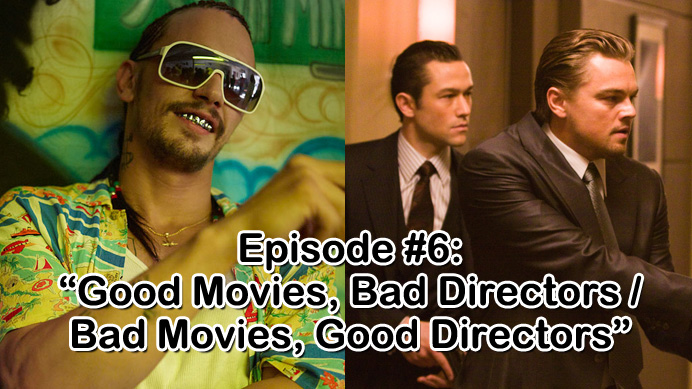 1:17:43 | View on iTunes | Download Mp3
On this episode, I am joined by fellow Smug Film contributors John D'Amico and Jenna Ipcar. We discuss movies we like by directors we don't typically like, as well as movies we dislike by directors we typically like. As always, we go on tangents along the way, take a quick break for a movie joke by comedian Anthony Kapfer, and then close the show with questions from our mailbag.
If you have a movie-related question you'd like answered on the show, leave it in the comments or email us at Podcast@SmugFilm.com.
If you enjoy the podcast, be sure to subscribe on iTunes, and leave a rating and a comment on there as well. Doing this helps us immensely as far as our ranking on there, which is what allows people to be able to discover us. Word of mouth is always best of all though, so spread the word!
Movie Stuff Referenced in this Episode:
Continue reading →
Posted in

All Posts, Podcast Episodes
Tagged

8 1/2, A Woman is a Woman, Almost Famous, Alphaville, back to the future, baraka, Before Sunrise, best movie podcast, breaking bad, Breathless, Bride of Frankenstein, California Split, Cast Away, Changeling, charles dickens, Charlotte Bronte, cody clarke, cria cuervos, Dirty Harry, Don Quixote, Don't Drink the Water, film podcast, film podcasts, first blood, flight, forrest gump, Four of the Apocalypse, Frankenstein, Freaks, Garfield, Garfield and Friends, ghostbusters, godzilla, Gran Torino, gummo, harmony korine letterman, Harmony Korine on Letterman, Heathers, High Plains Drifter, Horror of Dracula, inception, jane eyre, jenna ipcar, john damico, Julien Donkey-Boy, Juliet of the Spirits, Ken Park, Kids, Killers of the Sea, king kong, La Strada, London After Midnight, lost in translation, Marie Antoinette, Masculin Feminin, mash, Memento, Million Dollar Baby, mister lonely, moonrise kingdom, movie podcast, movie podcasts, Mystic River, nashville, Oliver Twist, Pierrot Le Fou, pirate radio, Play Misty For Me, rambo; first blood part ii, rocky, Samsara, Say Anything, scarface, School of Rock, seven samurai, shot context, Side By Side, slacker, smug film, smugfilm, Somewhere, Son of Frankenstein, spring breakers, Star Trek: The Animated Series Dracula & Dracula: Spanish Version, Stardust Memories, the beyond, the bling ring, The Curse of the Jade Scorpion, the dark knight trilogy, The Jerk, The Life Aquatic, The Long Goodbye, The Man with No Name Trilogy, The Outlaw Josey Whales, The Prestige, The Real Ghostbusters, The Return of the King, The Spirit of the Beehive, The Tree of Life, The Unholy Three, The Unknown, The Virgin Suicides, Tigerland, Trust, Unforgiven, vampyr, Waking Life, wall street, Watchmen, wet hot american summer, wolf of wall street, Young Guns
Leave a comment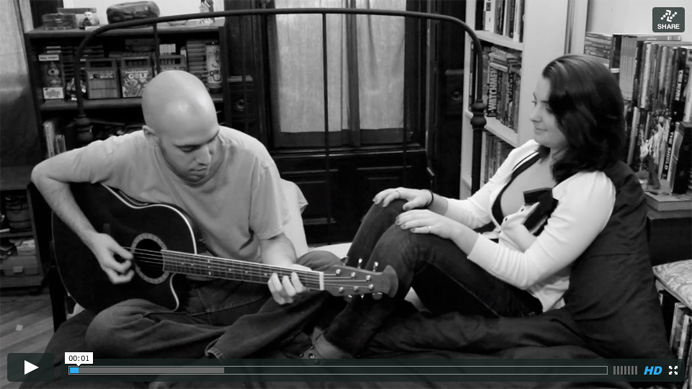 See this rectangle? Not like this.
There's a great YouTube video from 2008 called David Lynch on iPhone in which he discusses the ridiculousness of watching a film on such a device. The footage of him talking originates from the bonus features on Inland Empire, and music from an Apple commercial has been added over it as an extra fuck you to the empire. Watch it now, if you haven't seen it already. It's one of the best pieces of found object art on the internet.
What Lynch has to say in the video, everyone in their right mind pretty much agrees with: an iPhone is certainly no fucking way to watch a film. But please, those of you who have an iPhone or some sort of iPhone-esque smart phone near you right now, do me favor. First, open up the David Lynch video again, if you closed it. Now, pick up your phone. Place the phone over the YouTube video. It's pretty much the same fucking size.
What this means is that you probably shouldn't watch a film on a fucking YouTube or Vimeo or Hulu or Netflix window either. Yet plenty of people do this. In the world we live in right now, I might add; not some future dystopian Idiocracy world or whatever.
Continue reading →
Posted in

All Posts, Cody's Essays
Tagged

anthology film archives, calibration blu-ray, calibration disc, cody clarke, david lynch iphone, david lynch on iphone, david lynch on the iphone, disney world of wonder, disney wow world of wonder, how to watch a film, how to watch a movie, idiocracy, inland empire, new filmmakers, rehearsals, richard linklater, slacker, smug film, smugfilm, spike mike slackers and dykes
6 Comments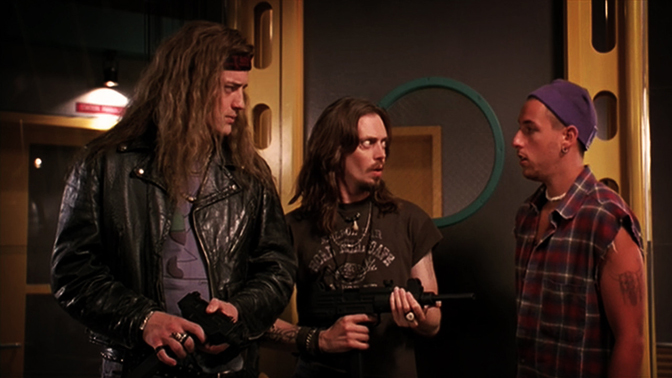 There's an odd video on YouTube where Quentin Tarantino lists his 20 favorite movies that have come out since he became a director in 1992.  The video was made in 2009—making it a 17th year anniversary celebration of him being a director.  The arbitrariness of this echoes The Simpsons' 138th episode spectacular (although that was a joke).
Continue reading →
Posted in

All Posts, Greg's Essays
Tagged

138th episode spectacular, 20 bucks, airheads, anything else, apolly 13, be kind rewind, big lebowski, blow out, can't hardly wait, clerks, dazed and confused, deconstructing harry, do the right thing, dog day afternoon, ed and his dead mother, ghostbusters, great hangout movies, greg deliso, hang out movies, hangout movies, linklater, living in oblivion, pirate radio, quentin tarantino, quentin tarantino 20 favorite movies, search for one-eye jimmy, search for one-eyed jimmy, slacker, speed, steve buscemi, tarantino 20 favorite, tarantino 20 favorite films, tarantino 20 favorite movies, tarantino hangout movies, tarantino's 20 favorite movies, taxi driver, the burbs, the matrix, the simpsons, trees lounge
9 Comments