Tag Archives:
slither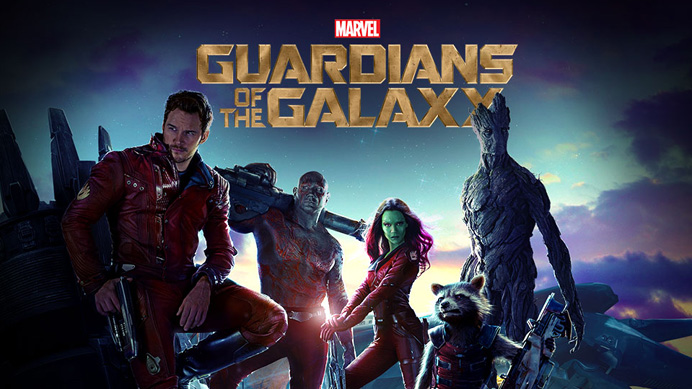 Guardians of the Galaxy (2014)
Directed by James Gunn
Written by James Gunn & Nicole Perlman
121 min.
Spoiler-free.
Guardians of the Galaxy is a new movie that has just come out and apparently it's great or something. It's got a raccoon and a green lady and tree guy and a regular guy and another guy, and they're all in space doing stuff. It's directed by James Gunn, who made Slither, a great movie, and wrote the Dawn of the Dead remake, a quite good movie. His other movie Super was bad, but whatever. Quoth the Neil Hamburger, "They can't all be zingers!" But I digress.
Everyone's saying you should see this thing, and maybe they have a point, but I can think of five good reasons why you shouldn't.
Posted in

All Posts, Humor
Tagged

cody clarke, cute raccoon videos, dawn of the dead, funny raccoon videos, Guardians of the Galaxy, guardians of the galaxy bad, guardians of the galaxy movie, guardians of the galaxy racoon, guardians of the galaxy review, james gunn, raccoon video, raccoon videos, slither, smug film, smugfilm, super
Leave a comment
There is a moment in Fargo (I'll never stop talking about Fargo) that makes me die with laughter every single time I watch it. The movie is packed with black comedy and irony and brilliant deadpans (the license plate joke, holy shit) and some basic but perfect physical gags (Jean Lundegaard bursting out of the shower draped in its curtain like a kid in a homemade ghost costume), but I ain't talking abaout all that stuff. I'm talking about the stills above. This moment seems to be more of an editorial in-joke than an actual written joke, but of course you never can tell with the Coen brothers. After Jean's dad and Stan Grossman and Jerry discuss the plot's central ransom over breakfast, Jerry is at the counter. The beaming cashier asks how Jerry's meal was. After he answers rather shortly, he comes back with an affable "How you doin'" and when it cuts back to her, we see her cock her head to the side before it cuts again. All she does is cock her head to the side. No response, no change in expression, just a slight pitch. It's hilarious. It's insanely funny.
Continue reading →
Posted in

Alex's Essays, All Posts
Tagged

15 minute rule, 50/50 rule, airplane, alex hiatt, an american werewolf in london, andrew nichol, breaking bad, cody clarke, coen brothers, compliance, david lynch, ethan coen, fargo, fight club, fright night, from dusk till dawn, get him to the greek, greg deliso, guillermo del toro, hostel, in time, inland empire, iron man, jean lundegaard, joel coen, ki-duk kim, kim ki duk, life is beautiful, life of pi, lords of salem, louis ck, mike stoklasa, moon, night of the comet, oblivion, p.t. anderson, pacific rim, paul thomas anderson, premium rush, pt anderson, roberto benigni, roderick jaynes, sam raimi, saving private ryan, saw, schindler's list, shaun of the dead, slither, smug film, smugfilm, source code, spider-man 3, spiderman 3, spring summer fall winter and spring, stan grossman, stanley kubrick, steven spielberg, stir of echoes, structural humor, texas chainsaw massacre, the burbs, the dark knight, the evil dead, the hangover, the lords of salem, the room, the texas chainsaw massacre, tremors, troll 2, tucker and dale vs. evil, twin peaks, united 93, wild at heart
15 Comments
This is not a sponsored post, I have not been paid to choose these, so please, don't roll your eyes at this post before reading it, assuming Smug Film has 'sold out' or 'jumped the shark' or whatever the kids are calling these days. Such is not the case. Every single item on this list, I stand by 100%, and in fact own.
Yes, Smug Film receives a kickback from Amazon if you buy anything below, or from any other link to Amazon on this site, but please don't see that as us being greedy or something. The kickback is very small, and basically just helps us cover website costs. So basically, if you like us, and want to keep us around, toss something from below into your cart next time you need to meet the $25 required for free shipping.
By the way, these prices may fluctuate a bit—a few bucks cheaper, a few bucks more—but not by much. And whatever the price they are on Amazon, they're a steal.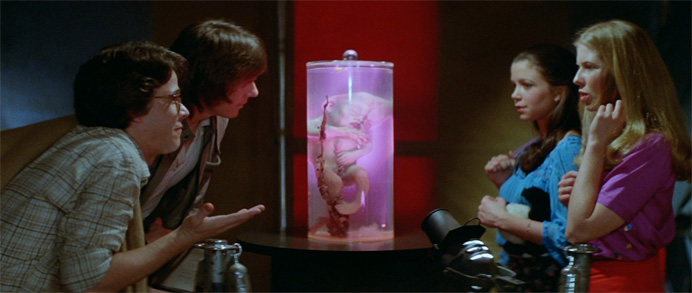 4 Movie Marathon: Cult Horror Collection (The Funhouse, Phantasm II, The Serpent and the Rainbow, Ssssssss) – $4.99
Continue reading →
Posted in

All Posts, Cody's Lists
Tagged

4 film favorites, 4 film favorites steven seagal, 4 movie marath, above the law, aint it cool news, all star comedy jam, altered, andy sidaris, andy sidaris collection, are you afraid of the dark, black belt jones, black samson, cheap amazon dvds, cheap dvds, cheap dvds amazon, cheap dvds for sale, cheapest dvds, cheapest dvds amazon, cheapest dvds for sale, cody clarke, coen brothers, communion, cry_wolf, elizabeth banks, eric schaeffer, exit wounds, fall, fall eric schaeffer, final destination, final destination 2, final destination 3, final destination 4, fire down below, firefly, four film favorites, girls guns and g-strings, gore verbinski, hard ticket to hawaii, hard to kill, horror collection, hot potato, i'm a grown little man, in living color, jim kelly, kevin hart, little green men, lost, matt stone, michael rooker, mouse hunt, mousehunt, nathan fillion, on deadly ground, out for justice, phantasm, phantasm 2, phantasm ii, seagalogy, shaft, shaq & cedric the entertainer, shaq and cedric the entertainer, slither, smug film, smugfilm, sssssss, sssssss movie, steven seagal, steven seagal collection, superfly, the final destination, the funhouse, the funhouse movie, the glimmer man, the human condition, the return, the serpent and the rainbow, three the hard way, tobe hooper, tommy davidson, trey parker, under siege, urban action collection, vern
1 Comment