Tag Archives:
steve durand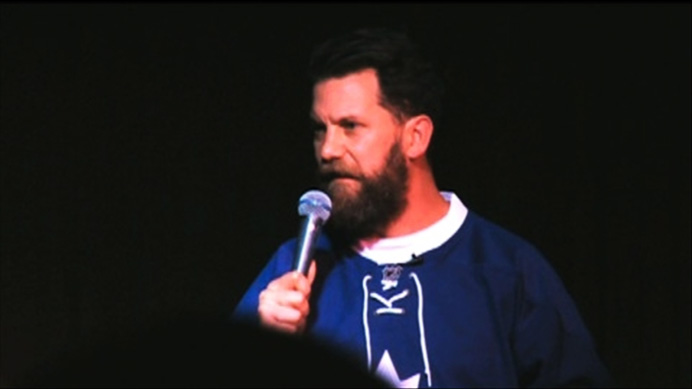 Gavin McInnes is often referred to as "The Godfather of Hipsterdom", having co-founded the seminal international publication VICE in 1994. But as bold as that moniker may be, it doesn't tell the whole story, as it was but one chapter in his bizarre legacy of a life. He's been a cartoonist, played in punk bands, taught English to kindergarteners in China—and since leaving VICE in 2008, this modern day renaissance man has carved a niche as an essayist, an actor, a comedian, a musician, a pundit, and recently, a feature-length filmmaker. His docu-dramedy road movie, The Brotherhood of the Traveling Rants, received a glowing review from yours truly a few weeks ago. His next film, How To Be A Man, is already in the can, and he is currently shooting a third. All this, while juggling a job as the creative director of ad agency Rooster New York. Not to mention, he's also a husband, and a father of three kids. To say his days are full is an understatement, and I'm honored he found the time to chat with us here at Smug Film.
Continue reading →
Posted in

All Posts, Cody's Interviews
Tagged

7d, adaptation, animal house, are women as horny as men, asshole, asshole film, asshole short film, benjamin dickinson, bob odenkirk, brotherhood of the traveling rants, bryan gaynor, capturing the friedmans, casablanca, chadd harbold, creative control, creative control movie, crumb, david cross, david cross hits, death of cool, gavin mcinnes, gavin mcinnes godfather of hipsterdom, gavin mcinnes interview, godfather of hipsterdom, gopro, hits, hits movie, how to be a man, how to be a man movie, how to get rich in america in 30 easy steps, husbands and wives, queen of versailles, reggie watts, rooster new york, run ronnie run, slamdance, sophie can walk, steve durand, sundance, the brotherhood of the traveling rants, the death of cool, the queen of versailles, the trip, the trip movie, this is 40, vice, windy city heat
3 Comments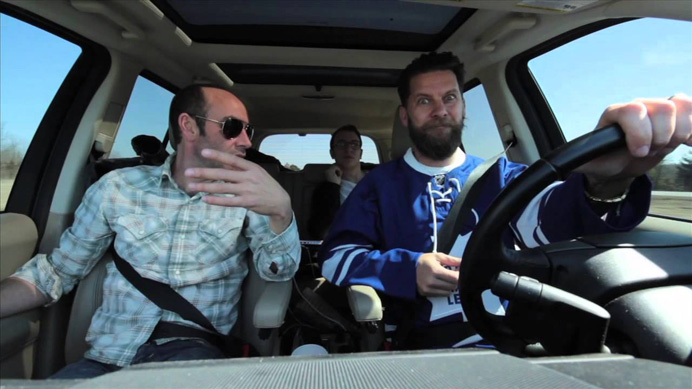 The Brotherhood of the Traveling Rants (2013)
Directed by Steve Durand, Bryan Gaynor, Gavin McInnes
68 min.
Most of the people reading this probably have no idea who Gavin McInnes is. My first introduction to him was through his weird penis. I'm a big fan of Terry Richardson's photography, and many years ago I saw a couple photos by him of some guy with pointy facial hair and a very pointy foreskin. These photos forever stuck with me, and it wasn't until about a year ago that I saw this mystery man again, on Red Eye with Greg Gutfeld. Turns out the pointy foreskin man is a smart and funny writer and comedian who has a lot of great outside-of-the-box opinions on stuff. And now, with this movie, I've been surprised by him once again—the man has some serious acting and filmmaking chops.
The Brotherhood of the Traveling Rants is one of those sorta-documentaries containing some real scenes and some fake scenes. This kind of gimmick is usually annoying and unsettling, because you never really have a sure foothold, and you spend the duration of the film trying to deduce what's real and what's fake rather than just following the actual story. This film gets that, though. The switch-offs between real and fake here are so goddamn tongue-in-cheek and good spirited that by the end, the whole damn thing approaches transcendence, satisfying both your funny bone and your heartstrings in ways you will never have thought possible from what is essentially a standup comedy film.
Continue reading →
Posted in

All Posts, Cody's Reviews
Tagged

brian posehn, brotherhood of the traveling rants, brotherhood of the traveling rants review, brotherhood of the traveling rants trailer, bryan gaynor, cody clarke, comedians of comedy, gavin mcinnes, gavin mcinnes movie, maria bamford, michael winterbottom, patton oswalt, red eye, red eye with greg gutfeld, rick alverson, smug film, smugfilm, steve durand, terry richardson, the brotherhood of the traveling rants, the brotherhood of the traveling rants review, the brotherhood of the traveling rants trailer, the comedians of comedy, the comedy, the ring, the trip, zach galifianakis
4 Comments